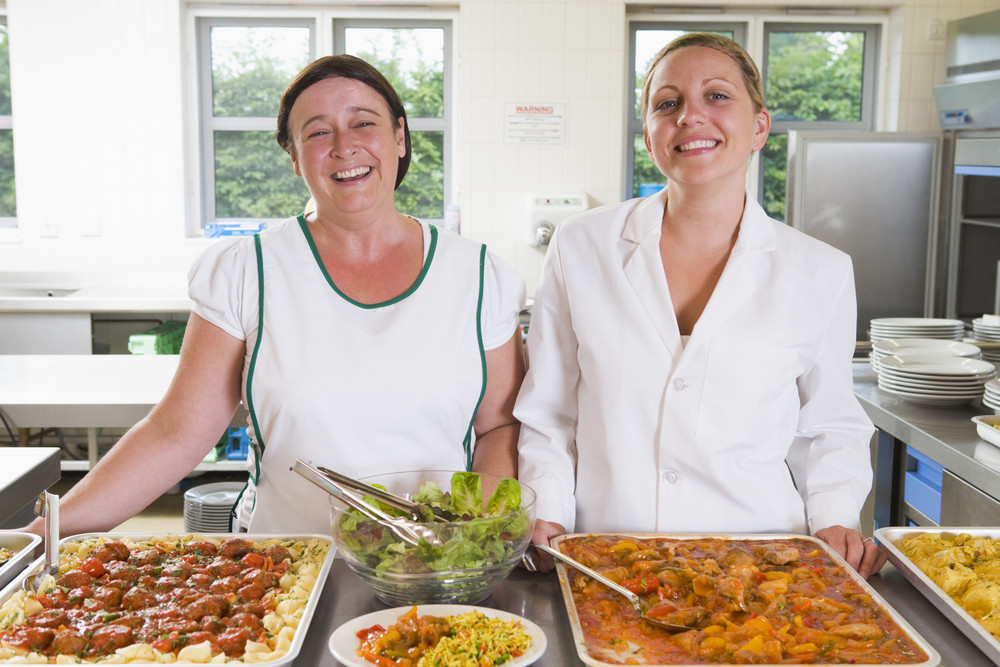 When you are looking for ways to promote your food service company, consider some tips for restaurant business success as a restaurant owner this year.
Today, we can buy and sell food products with just a click of a button. Restaurant owners face overwhelming competition and seek resources to expand their business and attract customers. Fortunately, there are many ways to do that, and here's how.
---
---
Setting up Space for Business Festivals
If your area has a lot of outdoor commercial events, you can use outdoor commercial tents and set up a catering event to try some of your best dishes. With that, you can pair up a few free marketing materials to boost your business recognition. Developing customers easily involves reaching out to them and finding crowded spots like outdoor events to promote your business.
Introducing a Walk-in Freezer
The best way to benefit when working in the food industry is to invest in commercial cold rooms, also known as walk-in freezers. These freezers require ample airflow to operate safely. You can't really tell how much airflow because that depends on the unit. For instance, many require between 200-165 CFM per 1,000 Btu/hr. The best thing about a walk-in freezer is that it's a storage booster; you can fit many supplies and still have vacant space. It also increases storage longevity.
Using a Charging Station
There are some high-end EVs that can travel 330 miles on a single charge; why do you need that info? Because over time, the number of electric vehicles will increase, and introducing a charging station at your restaurant, especially if it's at a resort surrounded by tourist attractions, will promote your business, increase restaurant value and give people passing by a rest stop. If electric vehicle drivers occasionally pass through your area, they'll no longer feel the need to stop at a gas station when they can have a good meal while charging their vehicle.
Advertising Your Business
We can use social media platforms for many reasons, and one of them is online advertising. You can put your restaurant up on food delivery apps – offering customers access to your services online without having them drive over. Make minor expenses in advertising your business online in terms of pop-up ads on YouTube and elsewhere. People use the internet for anything these days, hence it would be foolish not to use online social media platforms to promote your business.
Allowing Your Customers to Review Your Service
Create a website for your business online and give customers access to review what they love most about your restaurant. Even if you receive some negative comments, it will provide you with more insight into what to focus on and what to eliminate from your services. Always remember to reply to each review to give your customers a sense of how much it means to you that they chose your food service.
Offering Offline Directories for Your Business
You may think it's an outdated way to promote your service by putting up directories to your restaurant around your locality. However, if you want to succeed with your business, it's important that you try to reach a large audience. In addition, it will be easier for first-time customers to navigate your restaurant.
Introducing Loyalty Programs and Packages for Customers
Want to develop loyal customers? Offer them loyalty programs and food packages to boost your business reputation. A business can only succeed when it shows care for its most important assets; its customers.
Utilizing Receipt Offers
A gift given with a meal purchase goes a long way and might even successfully land you some additional customers. Word gets around fast when you're generous as a business owner. For instance, you can include a guest survey with your checks for your customers to complete or offer a free item, such as dessert, for their next visit.
Hosting Networking Events
According to G2, 48% of event planners plan their events in advance, mostly 6-12 months prior to the event, so opening your restaurant for local and networking group meetups will be good for your business.
Utilizing the above-listed ideas to boost your restaurant's image effectively. You can always accommodate business events by offering catering services. Whether you own a restaurant or any other form of business, using marketing strategies is a prime way to success.
---
---
The following two tabs change content below.

Valerie M. is a writer from Upstate New York. She received her Bachelor's degree in Journalism from The State University of New York at Fredonia in 2016 and is currently working at a digital marketing agency where she writes blog posts for a variety of small businesses all over the country. Valerie enjoys writing about music, animals, nature, and traveling.

Latest posts by Valerie M. (see all)