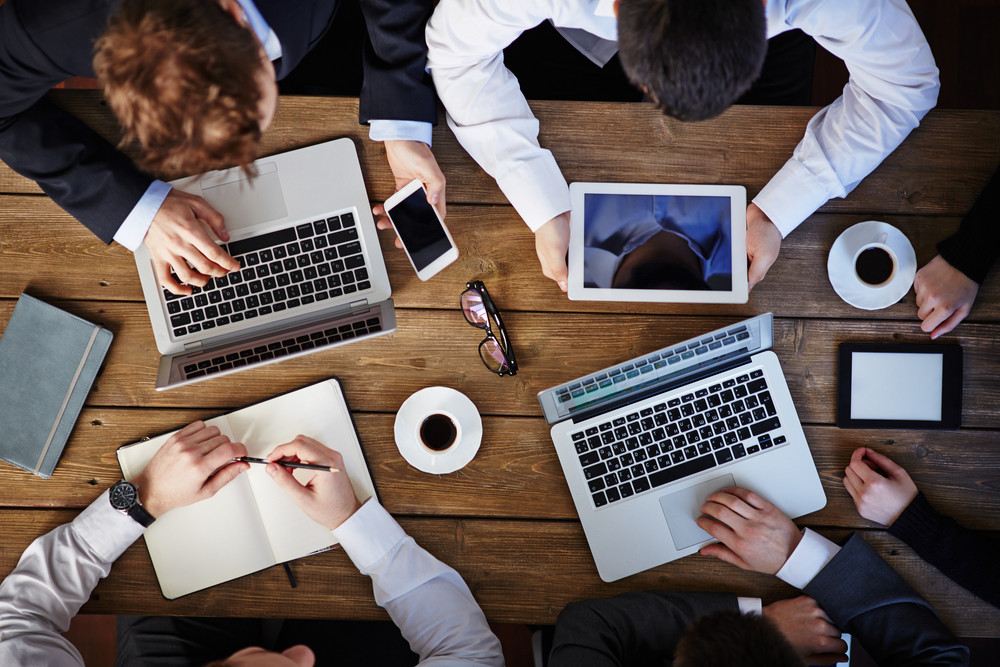 Here are a few tips for making your small business safer overall, from theft protection to customer safety.
As a small business owner, it's easy to get preoccupied with the daily minutiae of running a business and forget to see the larger picture. Workplace and employee safety are vitally important. Spend some time focusing on these vital details on a regular basis, so that your employees and customers know that you care about their health, safety, and security. This helps them to feel more valued, and more likely to continue to work for you and to want to do business with your company.
Let's examine a few tips for making your small business safer overall:
---
---
Be Aware of Possible Safety Risks
Property crimes are incredibly common in the United States, with one occurring approximately every 4.1 seconds. Stay aware of the potential for property crime related to your business facilities and act to keep employees and customers safe. Consider installing cameras, and spend time asking your employees to be more alert about locking doors and windows and minimizing safety risks. If you're looking for an expert cybersecurity team around British Columbia that can help your business be safer and secure, choose Rent-A-Nerd's IT services in Kelowna.
Create a Culture of Workplace Safety
As a business owner, you set the tone for your workplace. Work to create a company culture that includes proactive safety training and discussing safety issues on a regular basis. Consider setting up a safety team on-site to discuss ongoing safety problems, plan safety training, and handle reoccurring problems. You can check this guide on how to create a culture of safety in the workplace
Look Into Security Measures
The global market for private security services is currently worth around $180 billion. That number is estimated to reach $240 billion this year and includes armed transport, private guarding, and surveillance. If you need on-site security for you or your staff, consider looking into this type of contractor. Security guards may help make everyone feel more at ease, especially if your business is in a high-risk field.
Teach Employees About Fire Safety
Be sure that your employees know where all of the fire exits are and how to operate the fire extinguishers. Schedule regular fire drills to make sure that all equipment is working properly. If you aren't sure how to manage these procedures, contact your alarm company and ask them to facilitate the drill — most are happy to do this for you. These fire drills help keep everyone safe in the event of an emergency, so it's vital that they're carried out regularly.
Keep Things Sanitary
Most US adults report that seeing something that is unclean poorly affects the way that they perceive a business. Keep your employees and customers as safe as possible by keeping your business sanitary. Hard surfaces should be sanitized on a regular basis, and hand sanitizer and masks should be available for employees and customers. During the COVID-19 pandemic, it's important to use a cleaner that also works as a disinfectant and kills the virus. The EPA keeps a list of these cleaners and updates it regularly, so be sure to check there for something that will work for your business. If you contract your cleaning services out, ask the agency about their COVID-19 policy and then pass this information on to your employees and customers, so that everyone can feel safe and secure about the level of cleanliness that you provide.
As a small business owner, providing safety to your customers and employees is more important than ever before. We're living in unprecedented times, and a little bit of security goes a long way. Spend some time sharing with your clients and workers how you're keeping them as safe as possible through enhanced security practices, updated cleaning methods, and an ongoing culture of safety education. This information shows that you care about their health and well-being, and will help them remain loyal to you and your company for years to come.
---
---
The following two tabs change content below.

Valerie M. is a writer from Upstate New York. She received her Bachelor's degree in Journalism from The State University of New York at Fredonia in 2016 and is currently working at a digital marketing agency where she writes blog posts for a variety of small businesses all over the country. Valerie enjoys writing about music, animals, nature, and traveling.

Latest posts by Valerie M. (see all)