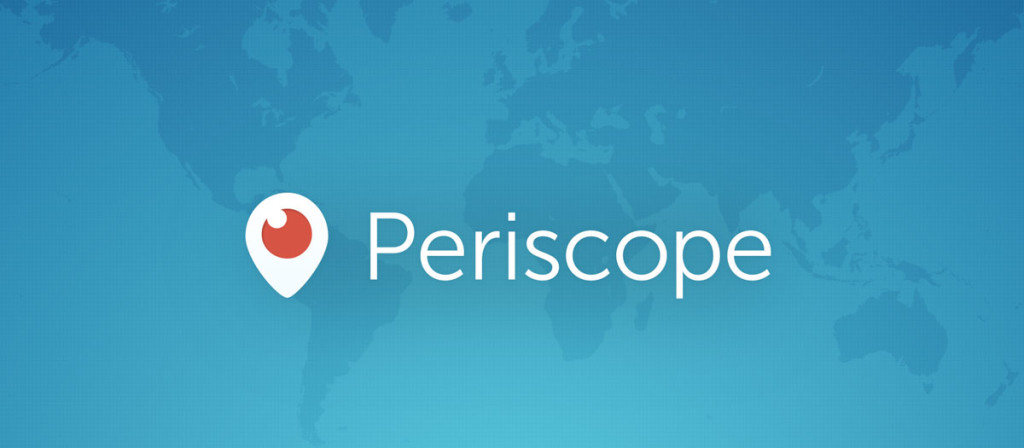 How small businesses can use the Periscope app as a direct marketing tool at trade events
If you haven't heard of Periscope yet, don't feel too bad- it's still fairly new.
That being said, for such a relatively new platform, it's having some unheard of growth, and it's probably worth getting acquainted with before everyone and their neighbor has already planted their flag on it's still-grassy hills!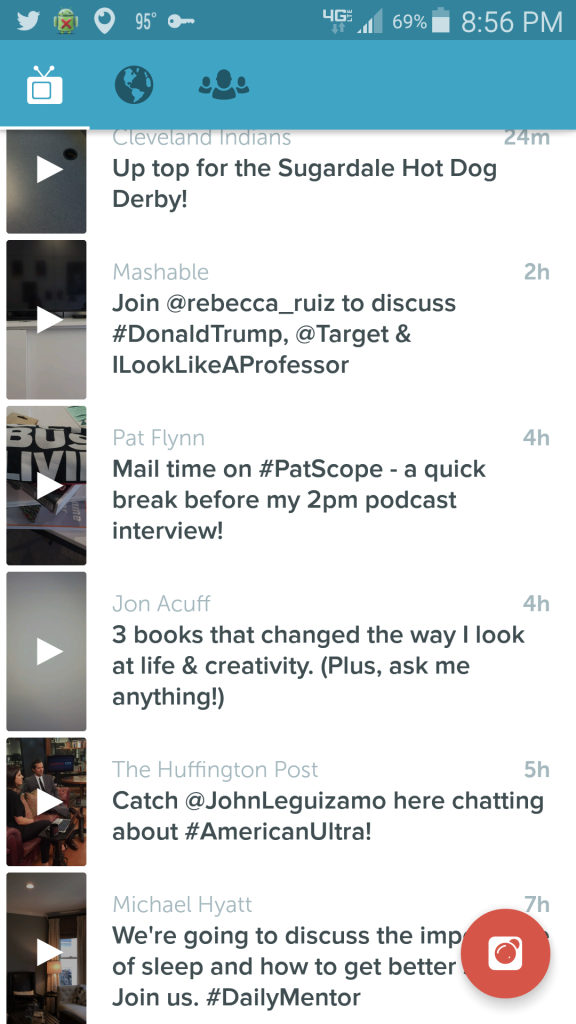 Periscope is one part Twitter (actually, it's owned by Twitter), one part chat room, and one part YouTube. It is a mobile app that lets you broadcast from your device in real time. Likewise, it lets viewers watch your broadcast, comment on what they are seeing, and it even saves the broadcast for a short amount of time so that people can re-watch or catch up with past broadcasts.
It's that part about "real time" that makes it so powerful though. YouTube is great for video on demand, but Periscope allows people to comment on and interact with the broadcast as it happens, which is something that has never been so easy to pull off until now. This "as it happens" concept and the ability to speak (through a built in chat feature) to the broadcaster gives viewers a feeling of being part of the broadcast, and it allows them to ask questions and help steer the direction of what they are seeing. That results in a level of connectivity that makes this marketing nerd just a little tingly when thinking about it.
Trade shows– on the other hand- are about building connections face to face. Also uniquely powerful for providing big marketing results, they put you in front of your potential customers in an environment custom built for doing business. These shows (when done well) have a proven ROI that savvy marketers love, but historically the big winners are the companies who know how to connect with people before, during, and after the show.
That's actually what I'd like to chat about today… how we can use the relatively untapped power of Periscope to bolster our ability to get all that we can out of our trade shows. I'm going to give you three fairly simple strategies for using the new tool to augment your trade show presence without adding any cost or even adding a ton of extra time/work to your already busy schedule, and if you are like me, you love free and easy.
Let's look at some ways to use Periscope to take our trade show results up a notch:
---
---
Use Twitter to Let People Know About Your Broadcast
One of the reasons that Periscope is so powerful (and that it has caught on like wild fire) is because it's an extension of Twitter- a platform that has an ENORMOUS existing audience. Because the two apps feed off of each other, you can skip the leg work of having to rebuild a follower list (which you have probably already done for Twitter…and Facebook…and LinkedIn…and Instagram…and…).
Save the leg work- connect your Periscope account directly to your existing connections list and start letting those connections know (on Twitter) that you now have a Periscope account and that you will be live Vlogging (Video Blogging) direct from the show you will be exhibiting at.
If the show has an official hashtag (many of them do- you can ask your rep what it is if you don't already know), use that hashtag in all of your tweets, and make sure you tweet a bare minimum of once a day for the 30 days leading up to the show. Make sure to put your booth number in each tweet, and have some sort of call to action (such as "visit us at the #Yay2015Show in booth 216 to see the new UberDuperWiget shave a guinea pig", or "We'll be live on Periscope on Thu 10-16-15 from the #Yay2015Show at booth 216. Swing by to be part of the broadcast. Bring a funny hat".
It might not be a bad idea to tag some of your would-be-customers with these tweets as well to see if they will be attending (and to start the appointment setting process is a very safe and approachable way). For example, you could tweet "We're Periscope broadcasting a live demonstration of the new TurnipTwoddler at #Yay2015Show, booth 216. @SaladSherpa – care to do the honors?". As a worst case scenario, they won't respond. As a best case scenario, they will reply back with an answer of either "no, we won't be there" (so you move on to someone else) or "yes, we would love to!" and you land a nice appointment!
Broadcast Multiple Times Per Day:
You stand no chance of reaching your full potential audience by broadcasting only once a day. People are busy. There are meetings to attend, calls to be made, kids to chauffeur, and Kardashians to complain about. Instead of staking your entire day's strategy on hoping everyone can get free at the same moment, give them multiple chances to catch your broadcasts by doing at least three broadcasts every day of the show!
It's been my experience that you get the best audience by pre-scheduling your broadcasts and announcing those times on Twitter, but having an impromptu broadcast of something interesting an unexpected (maybe a surprise key note speaker taking the stage, a colorful mascot playing with your product, or your competitor's booth spontaneously bursting into neon colored flames during a botched product demo) is a great excuse to get back in front of your audience- just make sure you use the proper hashtags so that people can find you!
Don't JUST Broadcast About Your Company
Want to know the biggest truth about publicity? Here it is:
Nothing you say about yourself will be as powerful as having someone else say it about you.
Want to know the surest way to get someone to say something nice about you? Easy.
Say something nice about them first.
If this all sounds elementary, that's because it is. It's also the advice that companies seem to have the hardest time following. Usually they are too busy trying to sell you while pretending they aren't trying to sell you. We do so love the sound of our own horns being tooted…
Next time you are exhibiting at a show though, try this:
For every day that the show is running, find one other exhibiting company that you are friendly with, and ask them (ahead of time) if you could showcase them in a Periscope broadcast. They can be a customer, a vendor, a partner company, or (better yet) a company who you WANT to be a customer, but who isn't yet. Let them know that you will be broadcasting a live segment from the show and you would love to do a short interview and walk through of their booth. I can promise you that 2 out of 3 companies that you approach this way will happily say yes! As soon as they do, promote this upcoming feature on your twitter account, and be sure to tag them and the show name itself. I generally suggest starting this promotion a week before the show, and pre-scheduling reminder tweets once a day leading up (using a tool like HootSuite).
Three awesome things result from this simple strategy:
You get some awesome content for your own Periscope account, and the more you broadcast, the more people are likely to start following along.
You build (or strengthen) your relationship with the companies you are featuring. You show yourself as a true partner, and chances are that they will promote you and just as much as you promote them, which is HUGE (not to mention that they might be more open to a deeper business relationship with you as well).
You position yourself as an industry expert and resource.
The Periscope phenomena is in it's infancy, so I won't pretend to know if it has the legs necessary to go the distance of it's older mature sibling Twitter, or if it will just be a flash in the pan like it's awkward pre-teen sibling Vine (remember Vine? Chances are your 14 year old does), but one thing is for sure- as of right now, Periscope's star is rising, and it's rising quickly!
Get on board now and corner the market for your industry and ride the wave in. Trade shows are a great chance to connect one on one in person, but with the power of Periscope, you can multiply that power and share the experience with literally thousands of people playing along from home- and that's the kind of power that can change the game!
---
---
The following two tabs change content below.

Editorial Staff
This article was written by SBMarketingTools.com editorial staff.

Latest posts by Editorial Staff (see all)