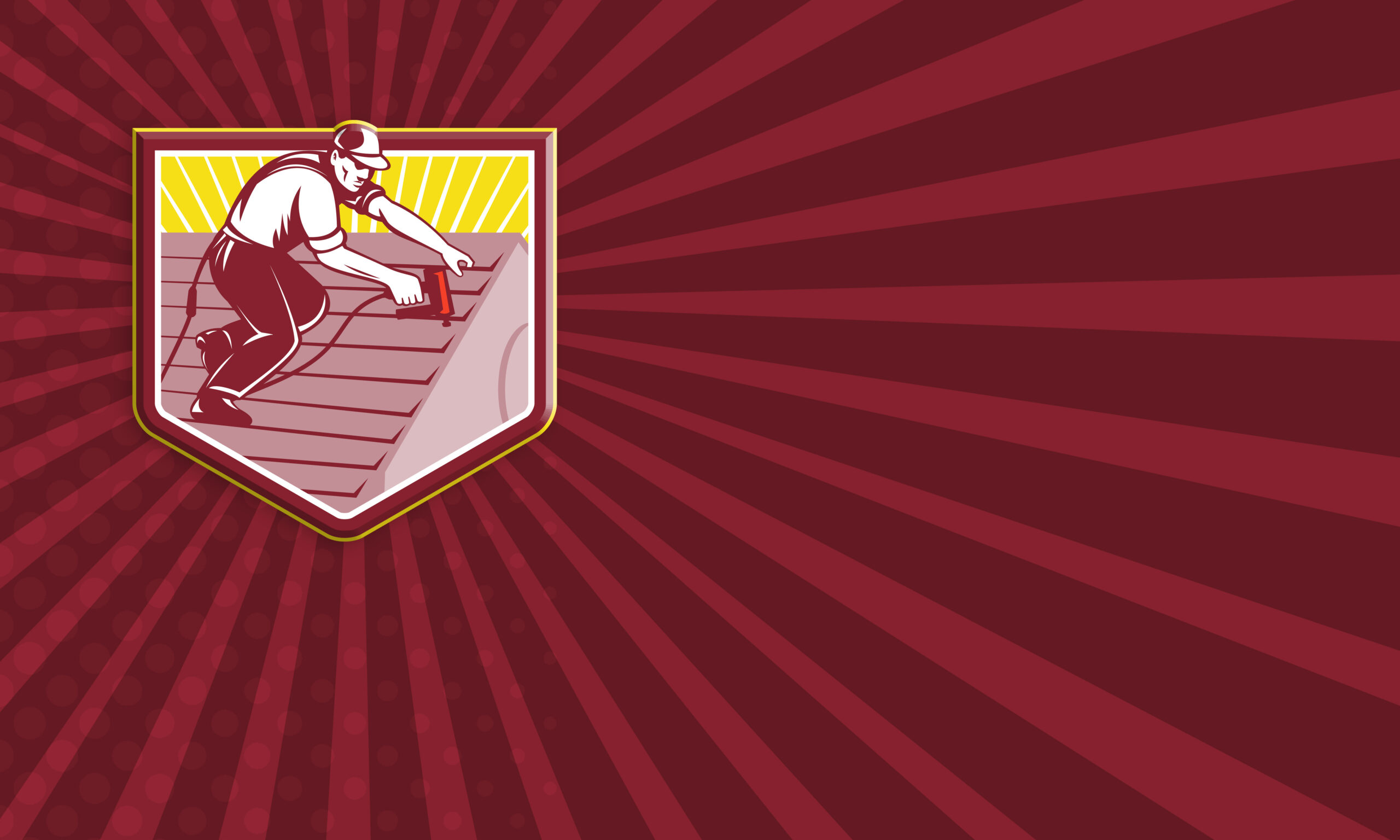 Running a small roofing business requires building a reputation for quality services that local customers are looking for in a new roof installer
A small business thrives when it meets customers' needs, earns their trust, and gains referrals through word-of-mouth. A roof symbolizes security for homeowners. A damaged or failing roof threatens customers' security because they don't feel safe in their homes. They're highly motivated to hire help and address the issue.
Here are three services your small roofing business can promote to reach customers in your area.
---
---
Long-Lasting Repairs
Severe weather is unpredictable and frightening for homeowners because a storm can inflict damage that may require costly repairs. Falling trees, hail, wind, ice, and snow can wreak havoc on roofs. In a consumer survey, 65% of homeowners said weather damage is the primary reason they're motivated to repair their roofs. Meeting customers' needs, repairing damage cost-effectively, and earning their trust so they will refer friends and neighbors helps grow your business.
One of the best ways to reach new clients is to be available to provide repairs after storms have occurred in your service area. This requires having an online presence featuring recent testimonials from established customers. Showcasing completed roofing repairs and installations with appealing before and after photos on your website will also encourage potential clients to contact your small roofing business. Be sure to feature a clear call to action on your website that allows homeowners to contact you and schedule a free estimate.
Safety Inspections
Most homeowners, particularly first-time homeowners, might not pay attention to the status of their roof until they notice a problem. For example, evidence of water dripping where it shouldn't or moisture collecting and leaving marks on ceilings. Since not all roofs are easy to access safely, many homeowners avoid evaluating their roof's condition. Some homeowners are not well informed and aren't aware they should have their roofs inspected at least once or twice a year. Educating homeowners regarding the importance of maintaining their roofs is one way you can establish trust. Reputation management is a crucial part of owning a successful small business.
Meeting customers' needs and solving their problems helps build your reputation as a reliable, trustworthy business. Using your online presence to provide informative blog posts and tips about home maintenance, such as the importance of a roof inspection, will help educate consumers and promote your services. Offering thorough roof inspections will help scale your service-based business because it establishes trust. Homeowners will appreciate your efforts, recognize the value of your services, and spread the word to other potential customers.
Good Installations
Installing a new roof is a significant investment. Homeowners typically wait until the damage is extensive and the installation can no longer be avoided. The roofing business ebbs and flows, with peak times and slower off-seasons. That's why your small business must be ready to respond to high demand. When homeowners are ready to commit to installing a new roof, they want durable materials that will last a long time and require little maintenance.
Stone-coated steel is a smart investment because when it's installed properly, the roof can last an estimated forty to seventy years with almost zero maintenance. This material is 100% recyclable, only weighs 1.4 pounds per square foot, and has Class 4 hail impact resistance and a Class A fire rating. It's also energy-efficient and comes in a wide variety of colors and styles to suit various homes. Providing homeowners with excellent service means properly installing a new roof with high-quality, long-lasting materials that require little maintenance. When customers feel secure in their homes and are pleased with your service, they will likely share positive feedback and help your business reach new customers.
Scaling your small roofing business in your service area requires providing free estimates, maintaining an online presence with customers' testimonials, educating homeowners on the importance of roof maintenance, and being available to respond to demands for repairs and installations by providing reliable, trustworthy services.
---
---
The following two tabs change content below.

Valerie M. is a writer from Upstate New York. She received her Bachelor's degree in Journalism from The State University of New York at Fredonia in 2016 and is currently working at a digital marketing agency where she writes blog posts for a variety of small businesses all over the country. Valerie enjoys writing about music, animals, nature, and traveling.

Latest posts by Valerie M. (see all)