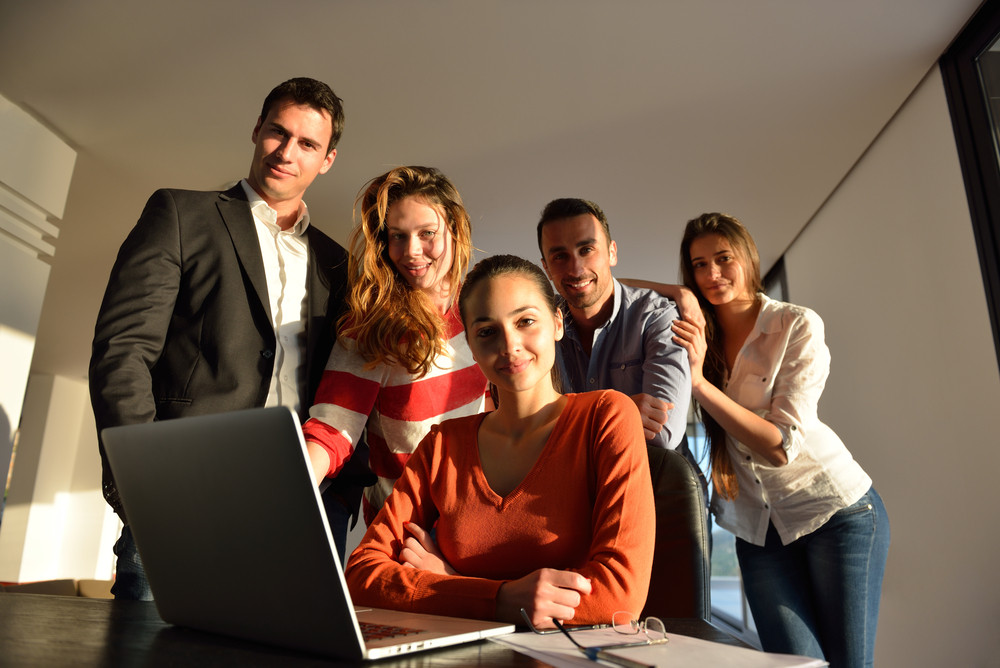 Online-based marketplaces and businesses are blooming faster than ever. In the 21st century, while people are getting busier every day, business owners are constantly looking for ways to make shopping easier. Savvy entrepreneurs and small business owners will focus on making shopping convenient, which means taking your business online.
---
---
Why Taking Your Business Online Makes Sense
People carry their phones and other electronic devices with them to stay connected. This gives businesses more opportunities than ever to customize messages for their target audiences. To do so, businesses must spend time and energy on developing compelling campaigns that users respond to.
Working From Home Is Good for Business
There was already a trend toward working from home before the pandemic. Now, more people than ever are working from home. Lower stress levels are reported by about 82% of telecommuters, according to a study. Lower stress equals higher productivity and happier employees. Plus, it's also great for retaining key team members. So, consider allowing your employees to work from home when it's feasible.
You can also save money by moving your staff to a remote workplace. With more people working from home, you won't have to invest in additional office space, cubicles, phones, and other equipment. Although, you might want to invest in computers uploaded with the necessary software to help employees stay connected and productive.
Did you know that 45% of American workers state they faced discrimination and harassment at work in the last year? When your staff can work from their home base or favorite spot, they are less likely to face these work hazards.
By moving your business online, you can help customers connect with products from the comfort of home or wherever they happen to be when they feel like shopping. They'll also know right away whether or not you have the item they need.
Protect Your Shoppers' Privacy
General Data Protection Regulation (GDPR) is the privacy law that protects internet users in the European Union. It is just one regulation either passed or being considered by jurisdictions around the world.
Online shoppers face numerous hazards when protecting their privacy and data. Data breaches make headlines every day. Therefore, it's important to make privacy a top concern. Choose a secure host and, if you don't have the in-house expertise, partner with a company that can offer you services and advice regarding protecting yourself and your clients online. Choosing a secure host, receiving real-time threats, and setting up risk monitoring before asking users to enter sensitive information regarding their personal or financial details is important.
What Is Your Marketing Plan?
After you set up your online store and adjust privacy concerns, it's important to have the right marketing plan in place. First, if this is your first attempt to sell products or services online, it's important to understand that marketing for an online store is much different than marketing for a brick-and-mortar store.
Digital marketing, advertising, and technology are just some of the skills your company will need to acquire to succeed in this venture. In some segments, the majority of buyers research and shop online. For example, car buyers complete their research online, and this accounts for 60% of the purchase process.
You want to optimize the content on your web page to drive traffic to your online store. Additionally, you'll need to explore which social media and other channels your customers use so that you can maximize your advertising dollars and increase your brand awareness. Partnering with a digital media company can help you create a winning digital marketing strategy for your online business.
An online blog can provide useful information to your targeted customers and create content that users can share, discuss and benefit from. There are a lot of other things to think about when it comes to moving your store online. However, going online can expand your customer base and provide additional revenue to fuel future growth.
With more people working from home than ever before, transitioning part of your business online could be perfect for business. People need as much flexibility as possible to complete their work and meet personal responsibilities.
---
---
The following two tabs change content below.

Valerie M. is a writer from Upstate New York. She received her Bachelor's degree in Journalism from The State University of New York at Fredonia in 2016 and is currently working at a digital marketing agency where she writes blog posts for a variety of small businesses all over the country. Valerie enjoys writing about music, animals, nature, and traveling.

Latest posts by Valerie M. (see all)