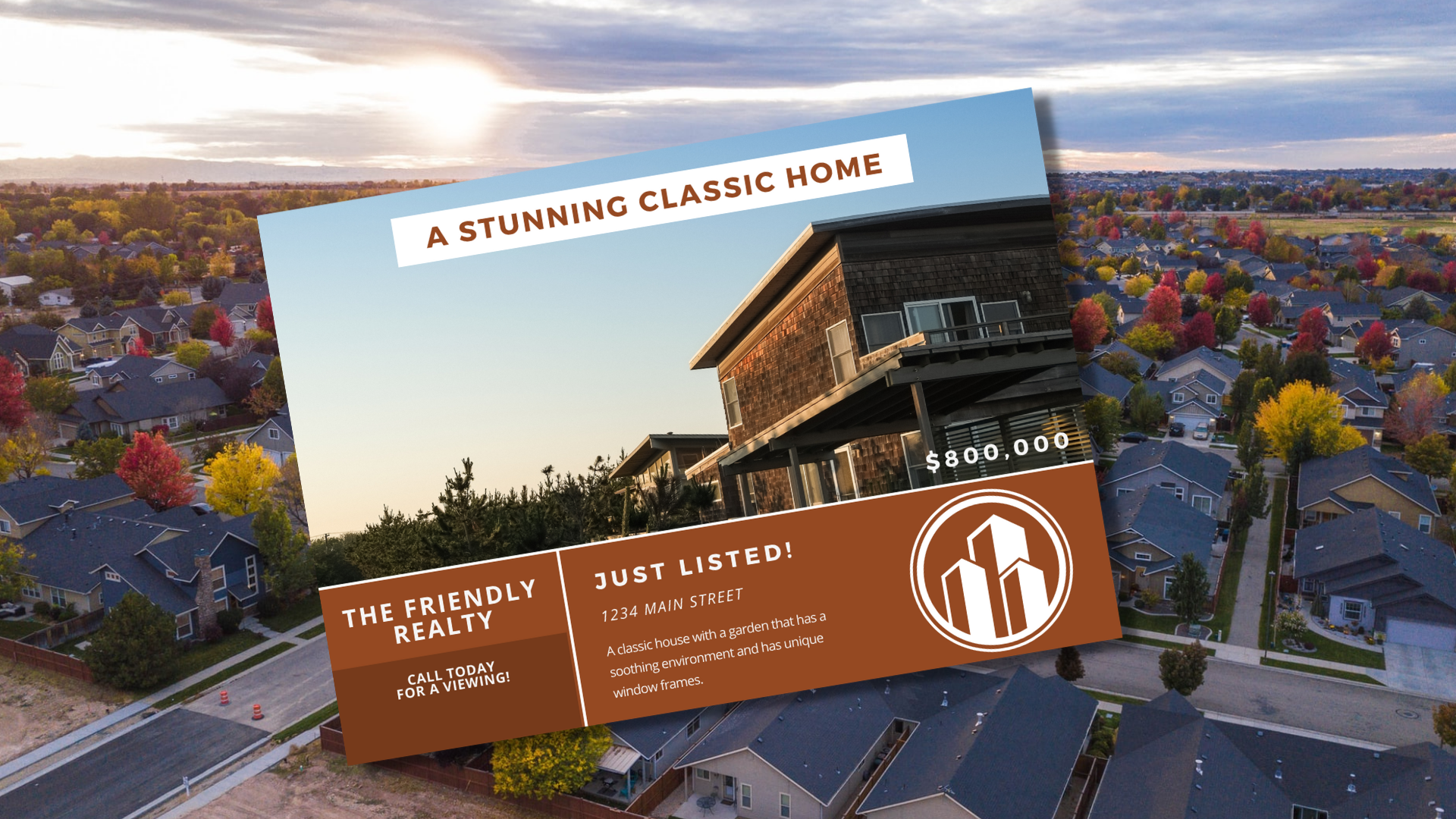 How relevant are postcards as a marketing tool in a world where almost every home is equipped with high-speed internet and has little need to stop at the post office on their way home from work?
Surprisingly, not only do postcards have undeniable advantages over their digital counterparts, they're still the most effective marketing tool when it comes to direct mail. You may be asking, "Why?".
Every marketing tactic has been altered to extreme overkill in this digital era. Online ads, social media marketing, email campaigns, and other forms of direct-response marketing are now part of almost every company's arsenal.
The trouble is that these tactics no longer engage people like postcards. Most prospects either ignore them entirely or view them as a form of spam. Imagine a world where all companies use online social media marketing and email campaigns to promote their products or services.
Would the level of engagement, sales, and return customers be on par with today's postcard marketing? Most marketers would agree that it wouldn't, but why? Simplicity is always king.
No one needs a target on their back like they do in this digital world, where both customers and businesses are constantly being bombarded by messages from various sources all over the web.
---
---
What Makes Real Estate Postcards So Effective?
With the information overload we all find ourselves in today; it is easy to lose sight of the unique advantages of a direct mail marketing campaign. Postcards are still one of the most effective ways to do business today.
1. They Provide Helpful Information About a Specific Neighborhood
Real estate marketing postcards convey a specific message to a potential client. It could be about an upcoming sale, the best location for a new home, or the features of an ideal investment property.
When crafting your postcard, you need to find ways to highlight relevant things to your target audience or specific neighborhood. For instance, if you're marketing a luxury mansion in Miami Beach, you don't want your postcard simply stating "Beachfront Home." Instead, include a few of the home's unique features.
The message on your postcard must be compelling and help the recipient see how they can benefit from doing business with you or your client.
2. Showcase Your Expertise in One Mailer
While most direct mail marketers think of their postcards as a one-time read, they should also be aware that each postcard is targeted and will become an immediate opportunity for your buyer to begin the sales cycle.
By crafting a targeted message that tells your potential clients why they should buy from you, they are more likely to show up when their postcard arrives in their mailbox.
The advantage of real estate mailers postcard marketing includes direct mail marketing in general, something most companies don't understand anymore.
3. Being Different Is Good
The benefits of postcard marketing do not end there. Sending out a postcard is a clear signal that you are willing to do something different in a world where the only real attention people give to your advertising materials is their focus on deleting them from their inbox. Rather than following the crowd, generate real estate leads postcards to differentiate yourself from the competition.
Tips for a Successful Postcard Campaign in Real Estate
Now that you know why real estate postcards are still effective in today's digital world, you can apply everything you've learned. Here are some straightforward suggestions for increasing your return on investment with a successful direct mail campaign:
Use Professional Postcard Templates
Postcards are a primary but effective marketing tool. It would help if you made them appear as professional as feasible. A mistake that many real estate agents make is not designing their postcards properly, which will lead to disappointment or even loss of clients.
To ensure your postcard stands out and gets the results you want, it must look professional.
Mail Them Consistently
Another factor that is sometimes underestimated is the value of consistency. When you see a postcard in your mailbox, you will have a good chance of remembering it.
Your postcards need to be sent out consistently to maximize receiving those repeat customers and reaping more chances at the opening wallet. You miss a huge opportunity if you send out real estate mailers postcard-only once every few months.
Use High Quality Images
Images add a lot to the effectiveness of your postcards, so be sure to use them. If you are designing a real estate postcard marketing campaign, there are several images that you should consider as well.
Postcards tend to have longer runs than other advertising materials, so include plenty of photos that will add a sense of intelligence and professionalism to the overall message.
Another thing you can enhance with real estate postcard marketing is the "personal" aspect. A photo of a house or neighborhood can be delightful for the receiver to find in his inbox. It humanizes the property and allows consumers to connect on both a visual and emotional level.
Although professional photographs are great, it is also possible to use photos taken by your clients or friends. It will make your postcard even more personal, but it will also show that you appreciate the input they have given you.
Strong Call to Action
A postcard will not do much good if it doesn't trigger some action from the target audience. The most important part of your postcard is the call to action. There are several ways you can approach this aspect of your postcard.
What to Include:
Contact Information: Make sure to include your phone number and email address.
Sale Description: When people receive a postcard, they usually want to know more about the property and why it is being sold. Your postcard should include information like the history of the property, its current value, any local improvements, and how to reach you.
Less is More: You only need to include two or three main points on your postcard. Remember that your viewer will likely not read your entire message, so it's better to keep things concise and easy to read.
Final Thoughts
Direct mail marketing is, unfortunately, a disappearing art form. However, it's still very effective, especially for the real estate postcard marketing advantages. Creating an effective real estate postcard campaign will take some time and effort, but the rewards will be well worth it.
Remember to keep your campaign consistent, send them out regularly, and use high-quality images to ensure that your message stands out and is noticed by your target audience.
---
---
The following two tabs change content below.

Editorial Staff
This article was written by SBMarketingTools.com editorial staff.

Latest posts by Editorial Staff (see all)