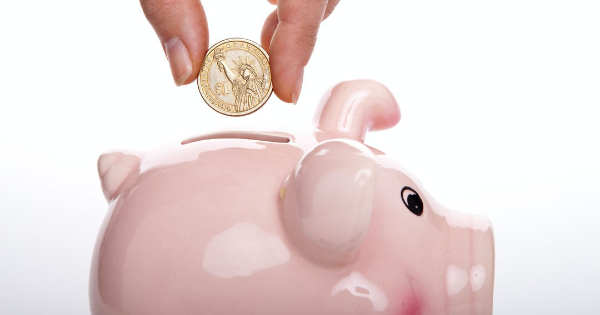 Reduce business expenses with new cost containment strategies that can help small businesses impacted by the COVID-19 pandemic
The COVID-19 pandemic has forced people around the world to reevaluate almost everything in their lives, from their daily routines to their hygiene practices. For small business owners, the global health crisis has caused them to take a hard look at their business's expenses. Many have seen steep declines in sales since nonessential businesses shut down to slow the spread of the virus. This makes it more important than ever to effectively practice cost containment for small businesses.
Let's take a look at a few ways you can reduce your business costs.
---
---
Reevaluate Plans for Essential Services
Many of the services small businesses rely on are sold in monthly or annual plans, making them an expense that your business may automatically pay for without thinking about it. One of the best ways to cut down your business's expenses is to review these plans to determine whether they match your needs. If you're paying for capacity that you don't actually need or use regularly, you'll be able to downsize your plan without affecting your business operations.
One key service to evaluate is your cloud storage. About 30% of a business's IT budget is dedicated to cloud computing. If you're paying for more storage and cloud power than you actually use, reduce your plan to save on your IT budget. If the COVID-19 pandemic has caused all of your employees to work remotely and you now need more cloud computing capacity than you did before, increase your plan so that you don't exceed a lower-capacity plan's limits and have to pay for overages. Other services small businesses should evaluate in this way include telecommunications, bookkeeping, and legal support.
Reduce Vehicle Expenses
Small businesses of all kinds need to use vehicles for various purposes. Some need vehicles to conduct their services, such as roofers or landscapers using vans and trucks, and others use hired transportation services, such as high-end companies using the 130,000 limousines that are in service across the United States. No matter which type of vehicle your business uses, it likely comes with a slew of expenses. These expenses include the initial purchase of the vehicle, payment for hired transportation, fuel costs, and maintenance costs.
If your business owns several vehicles, consider whether you really use them all enough to justify upkeeping each one. You may realize that you can still operate your business as efficiently with one or two vehicles less and be able to sell the ones you don't need. This can then put some money back in your pocket to help with the costs of your remaining vehicles or for other areas of your business. Any business currently looking to buy a vehicle should consider buying used or leasing in order to save money on the purchase. If you typically use hired transportation services, such as limos, try to find more affordable alternatives or cut out your need for these services entirely.
Consider Barter Services
As we mentioned earlier, businesses across all industries are feeling the effects of the coronavirus pandemic and looking for ways to reduce expenses. This means that more businesses will likely be willing to forgo the usual exchange of money for goods and services and will instead consider bartering or exchanging services with other entrepreneurs.
There are a couple of different ways you can initiate an exchange of services with other small businesses. One is to simply pick up the phone and call a local business you know of that has a service you could use. If you're in the restaurant industry, which brought in about $863 billion in sales in 2019 but has seen drastic losses in revenue because of coronavirus shutdowns, you could call a web design company and offer catering services for their next post-quarantine event in exchange for a consultation on how to drive traffic to your website. You could also use online platforms, such as TradeBank and U-Exchange, to find a business to barter with. Remember to do research on the company to make sure they are reputable and set timelines for each of you to adhere to when fulfilling your services.
Practicing cost containment for small businesses may mean that you have to make major changes to your normal routines and operations. Despite the effort these changes take, it's essential to reduce expenses as much as you can in the time of COVID-19. You may even find cost containment strategies that work so well that you use them for years after this crisis has passed.
---
---
The following two tabs change content below.

Valerie M. is a writer from Upstate New York. She received her Bachelor's degree in Journalism from The State University of New York at Fredonia in 2016 and is currently working at a digital marketing agency where she writes blog posts for a variety of small businesses all over the country. Valerie enjoys writing about music, animals, nature, and traveling.

Latest posts by Valerie M. (see all)