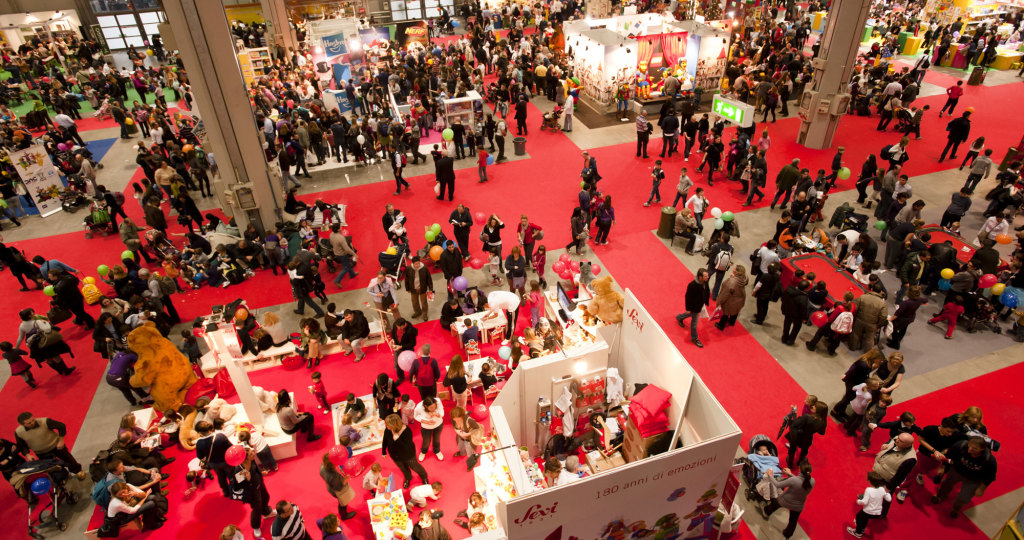 Big impact offline marketing ideas that generate buzz, get your brand noticed and produce results for your business
It's true that Internet marketing is crucial in today's mobile-centric world — but if you think that means offline marketing is dead, you are sorely mistaken. While your SEO and social media presence matters, so does reaching out to customers in a tangible way. Not only will offline marketing make you stand out from the crowd, but it will also boost your credibility and exposure in an experiential way that online marketing can't compete with.
So when it comes to offline marketing, anybody can turn to direct mail or business cards, but when you want your marketing to truly make a big impact, you've got to think outside the box. With that in mind, try giving some of these offline marketing strategies a try:
---
---
Make a Splash
There's an entire branch of business promotion focused on shock and awe: it's known as guerilla marketing. Ask yourself how creative, unique marketing strategies that relate to your company and its products could grab people's attention — whether that's on the street or in a bowling alley. When you find a way to make a splash with imaginative, risk-taking measures, you find a way to get noticed and maybe even go viral. For inspiration, consider these attention-grabbing examples:
• Bowling Alley Dental Ad: Take a page from Germany's biggest seller of direct insurance, and find a way to promote your services in everyday life. This company put images of faces on the bowling lanes, making the pins look like teeth. When visitors knocked out pins, they knocked out teeth, reminding them how much a set of pearly whites matters.
• McDonald's Crosswalk: Place an advertisement somewhere outside the typical billboard or magazine spread, kind of like McDonald's did by placing an image of its fries and fry box on the street. The fries created the crosswalk and the McDonald's box created strong branding.
• Manhole Coffee Cup: Push yourself to take a risk the way Folgers coffee did by turning a manhole cover into a virtual coffee cup, complete with steam. While the accompanying smell of the sewers might not get viewers' mouths watering, the image definitely stopped people in their tracks.
Be Generous
It's pretty safe to say that everybody likes something free once in a while. Be the company that gives prospects something for nothing, and you can become the company they don't forget. Luckily, there are several different ways to give stuff away that you can tweak to fit in within your business model:
• Promotional Items: It's true that branded pens can be found everywhere, and that's because they work. They keep your company's name at the forefront of the user's mind, meaning they are more likely to give you a call should they require your service or product. However, while pens are definitely a good starting point, Business 2 Community suggests choosing items that are more unique, while still remaining practical. A high-quality notebook, reusable canvas tote bag or even a water bottle will make a greater impression on your potential customers.
• Way More Than Expected: Here's an idea that combines guerrilla marketing with generosity — follow the example of WestJet Airlines and be so generous that 36 million people end up watching your promotional video. Two ways that this promotion was brilliant are the timing around the holidays and the video telling the story. Every person who checked in to hear how people's dreams came true also learned about an airline with a heart.
• Free Orders: Another option is to simply advertise that every 1,000th order will be free, or every 500 orders someone gets free shipping or a discount. This creates some anticipation and possibly even encourages customers to buy more because there is a chance they won't have to pay for it.
• Gift Certificates: Donate gift certificates for your product or service to local charity events. They can use them to raise money for their cause, and you can build some brand awareness — and community goodwill — in the process.
Get Involved
You are your own greatest marketing tool, and you should never forget it. The Small Business Playbook believes that if you can get out into your community and interact with the people who are your potential customers, you will surely see sales increase. There are networking opportunities all around you:
• Host a Charity Event: This can be anything from a casual barbecue to a formal gala. Charge an entry fee and donate all of the proceeds to the charity of your choosing to build a sense of community in your area and a positive impression about your company.
• Volunteer to Speak: If you feel like you have some valuable advice to offer, why not share it? Locate a convention within your industry and volunteer to speak at it. Not only will it boost your credibility, it will also introduce your company to a whole new audience.
• Join a Trade Show: If your industry has trade shows, you better be there. The cost of a booth rental is less than you may think. However, it is crucial that you capitalize on your space by creating an eye-catching display and giving away something for the visitors to remember you by.
In the world of marketing, what you do offline is just as important as what you do online. Give some of the above ideas a try in order to promote your brand off the computer as much as on it. When you reach potential customers where they are — in their commutes or at the mall or while they're walking down the street — you can sometimes get more attention than through traditional means. When it comes to offline marketing, the effectiveness just may surprise you.
---
---
The following two tabs change content below.

Mark Ditteaux is the President and COO of Mark-it-Smart, Inc.
Bag Warehouse
, a subsidiary, has more than 15 years of marketing and promotional experience. The company supplies promotional bags to businesses based on their unique promotional needs.

Latest posts by Mark Ditteaux (see all)