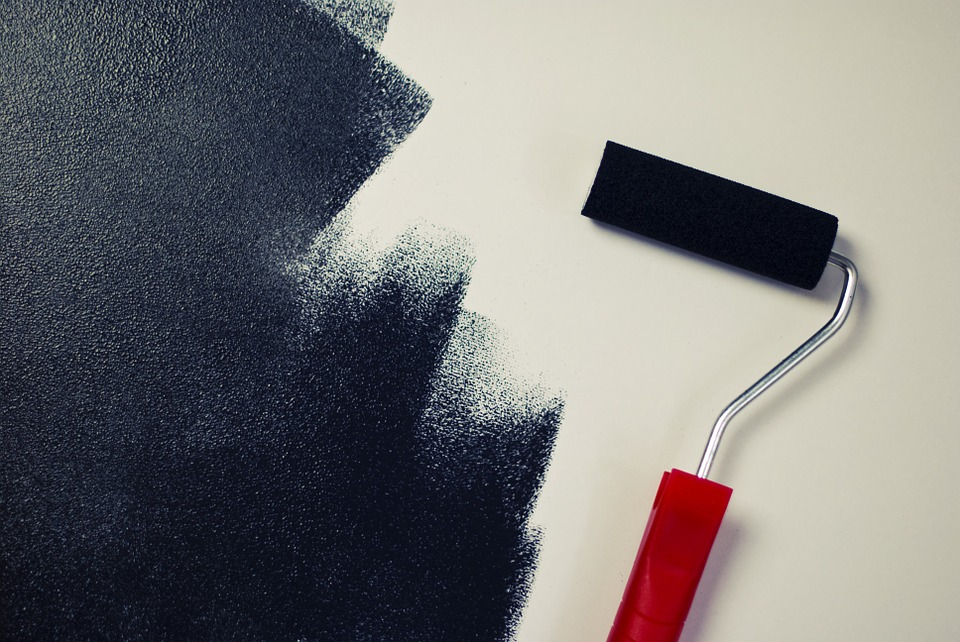 Employee engagement party ideas that let you take advantage of slow season downtime in the office
It's a miserable state of affairs, but almost every company experiences a slow season of sorts.  Sales slump, production grinds to a halt, and employees find themselves with far too much free time on their hands.
This year, instead of letting boredom and malaise take over, keep yourself and your employees busy by taking care of those odd jobs you've been putting off all year. Better still, transform these chores into something enjoyable by making a party out of it!
Here are five "parties" that will turn your slow season into a "whoa" season!
---
---
Learning Party
The slow season is a great time to allow your employees to broaden their professional knowledge. Put together a day or two of educational fun, focusing on what information you think will be the most helpful to your employees. This might include presenting cutting-edge industry research, going over best practices, or even brushing up on teamwork skills.
Start by dividing your employees into small teams from each department. Assign a manager to lead each team in their educational activities. These activities can include:
Training meetings
Webinars
E-courses
TED talks
Discussions on important articles from top sites in your industry
Multiple activities can be going on at the same time. For instance, one group of employees might be attending a webinar in a conference room while another group goes over an article in the break room, while another yet watches a TED talk at their desks. Create a schedule so each group knows where to be and when. Make sure employees in each department are receiving the same information. You don't want half of your HR department to learn one thing while the other half learns something else.
Cleaning Party
Even if you have a professional cleaning service taking care of the office day to day, there are bound to be areas that need special attention every once in a while. Organizing a cleaning party will not only ensure those unsightly areas get straightened up, it'll also keep all that drudgery from falling onto one person.
Put together a basket of cleaning supplies for each department. You'll most likely need paper towels, sanitizing wipes, microfiber cloths, sponges, dusters, window and multi-surface cleaners, trash bags, and cans of compressed air.
Start the day by giving your employees half an hour to concentrate on their own area. Encourage them to clean out desk and file cabinet drawers, organize surfaces, and sanitize their computers, keyboards, mice, and office chairs.
Next, split employees into teams and have them tackle communal areas. Tasks to complete can include:
Cleaning and sanitizing fridges, microwaves, coffee makers, and other appliances
Cleaning out cabinets, throwing away old items, and organizing what's left
Wiping down countertops
Vacuuming and spot cleaning upholstered furniture
Wiping down equipment, such as printers, fax machines, and servers
Dusting tall furniture, ceiling fans, and decor items
Cleaning windows and sills, door handles, and light switches
If the weather is nice, open the windows to provide as much ventilation as possible. You may also want to equip your employees with dust masks and rubber gloves to protect their skin and airways from any harsh chemicals used.
Organizing Party
A properly organized workplace is essential to operating efficiently and effectively — and there's no better time to get organized than when business is slow. No matter what type of workspace you have, there are likely plenty of spaces that need a bit of organization.
Before you enlist your employees' help, you'll need to assess your office to find which areas need work. These may include:
Reception/lobby
Employee workspaces
Kitchen/break room
Office supply closet
Storage areas
Conference rooms
File cabinets
Make a list of problem areas, what needs to be done to set them right, and assign a team of employees to each one. Be sure to purchase any additional storage materials needed (shelves, bins, boxes) ahead of time. Have a label maker ready as well — labeling cabinets and drawers saves a ton of time and frustration when you're looking for supplies.
Taking the time to organize the office now will pay off in the long run. Employees will be better able to focus on their assignments when they're not surrounded by clutter and disorder — and come the busy season, that benefits everyone.
Paperless Party
Speaking of getting organized, this may be the time to make that move to a paperless (or mostly paperless) office. There are numerous benefits to going paperless, and though the needs of every business are different, there are a plethora of apps and software available to help reduce clutter and save money.
If you're ready to take the plunge and go paperless, here's how to get your employees in on the effort:
Have a document management system installed and ready to go before you start the process of going paperless.
Create a unified organization system for files (e.g. by client name, date, etc.) and ensure everyone follows it.
Divide the work between departments — each department is responsible for their own files.
To avoid chaos, each employee should be assigned one task. These tasks can include scanning documents, naming documents as they're scanned in, moving newly digitized documents into the management system, boxing important documents for offsite storage, shredding documents, and making recycling runs. Depending on the workload, you may have more than one employee doing each task.
Set a goal for when you want all old documents to be in the new system.
The size of your backlog will determine how long this operation will take. Be prepared for it to take a week or more to complete. Feel free to rotate groups of employees on and off the paperless project as needed.
Office Overhaul Party
Updating your office design and layout can be incredibly fun and exciting. That said, it's important to keep in mind how this revitalization will benefit your team. Many employees are looking for different kinds of spaces to move through as the day goes on. They want small meeting rooms to use as collaborative spaces, comfortable break rooms to rest and recharge in, and quiet "do not disturb" areas where they can problem-solve and plan. Ask your employees for their thoughts and opinions before you draft up a design. Once you're ready to go, enlist their help to make that plan a reality.
Organize multiple teams of employees to paint walls, assemble and arrange furniture, put up art and decor, hang curtains and blinds, install new appliances and electronics, and pot perennials (or plant an office garden). Encourage employees to refresh their desk area as well by bringing in new supplies, photos, and fun decor. Redecorating is a great way to chase away the "off-season" blues and breathe new life into your office.
How to Make Your "Party" a Hit
You're likely wondering exactly how any of the above projects constitute a party. Well, it's all in how you present it — you have to make it fun!
First, allow employees to wear casual clothes. This is especially important if they'll be cleaning, moving furniture, or painting. Play fun music and take frequent breaks. Make sure there's plenty of food involved — lots of snacks, drinks, and a solid lunch.
Finally, turn it into a competition. Raffle off prizes for participation. Assign a raffle ticket value to each task or goal — the dirtier or more complicated the job, the more raffle tickets an employee will be awarded for completing it. If the goal is a collaborative effort (such as going paperless), make the reward something everyone can enjoy together.
Conclusion
Asking your staff to help with these important tasks not only reduces your workload, it also fosters positive relationships and increases employee satisfaction and retention. Whether they're working hard to clean and organize the office, or just taking a day or two to build their professional skills, your employees will find themselves far more invested in the work you all do together — and that's worth all the slow days in the world.
---
---
The following two tabs change content below.
Liz Greene
Writer, Marketing Specialist
Liz Greene is a writer, marketing professional, and full blown pop culture geek from the beautiful City of Trees, Boise, ID. When she's not stalking the aisles of her local Ulta, she can be found shoveling down sushi while discussing the merits of the latest Game of Thrones fan theories.
Latest posts by Liz Greene (see all)