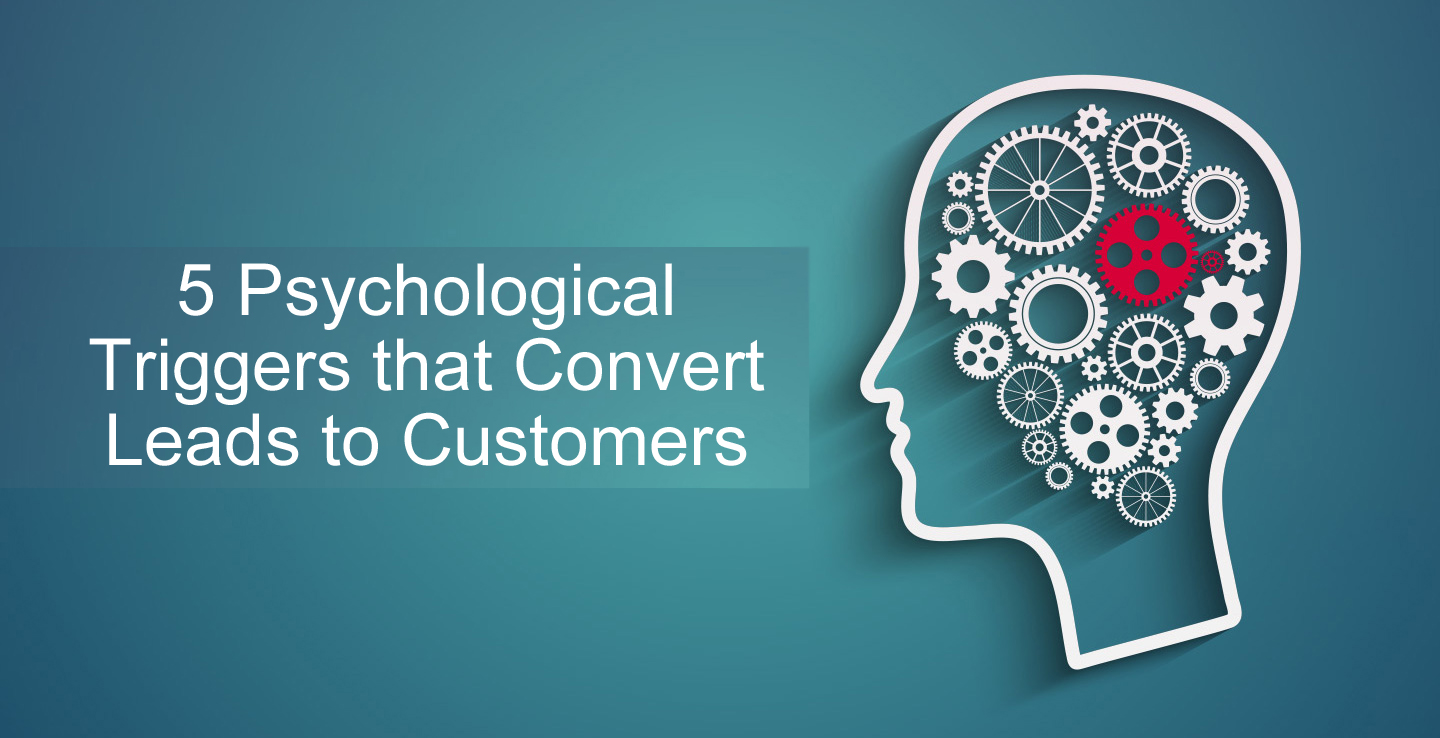 To truly identify with your target market, it is important to not only be able to speak their language but also get inside their heads.
Let's have a look at some of the ways successful marketers are reaching the right audiences for their products or services using a few simple psychological triggers. Remember, the purpose here is not to manipulate or sensationalize your brand, but rather to appeal to the right parts of people's brains so they can form clear, focused opinions about it and make confident buying decisions
---
---
#1 – Pain Points
One of the most inherent needs within the human mind is avoiding pain and conflict. This is why so many marketers lead sales pitches by first pinpointing a nagging problem and then offering their product or service as the solution.
Always assume that the pain, hassle, or aggravation is already present. Make it clear that the problem already exists. It could be something so minor that the people viewing or hearing your content have never actually considered the issue before. Now that you've placed it in the forefront of their minds, though, it has become a priority to seek a solution.
#2 – Easy Solutions
Customers want to know the fastest way to get from Point A to Point B. This is why you need to follow up hitting the pain points one of two ways: by either pointing directly at the solution or promising that a solution exists and delivering it as part of the pitch.
The latter approach works well in formats like long-form sales letters or video sales letters (VSLs). The time in between the presentation of the problem and the revelation of the solution can be used for another very specific purpose, which brings us to our next point…
#3 – Perception of Relationship
Always include points of relatability between your brand and the consumer. It's not enough only to show that the pain exists; you have to demonstrate that you understand it and can relate to it. With that piece of the puzzle firmly in place, your audience will perceive your brand as an expert and authority. This goes a long way toward establishing trust and leads to long-term customer loyalty.
#4 – Novelty
There is a reason why websites, blogs, and social media channels that consistently update and add content are more successful than those that don't. People love things that are new. Why do Apple and Samsung keep releasing new phones every year? Is it because the current ones become obsolete that quickly? No, it's because people jump on new products; they like being among the first to experience something. Just ask people who wait in line at midnight to buy a new video game or to see an early premier of a new movie. They want to be first.
#5 – Education
The more people know about a product or service, the more comfortable they are with it. This is why short, focused promotional materials, like explainer videos, are so effective. They whet the appetite for more information, and people are more apt to click through to learn more once you begin the process of educating them.
As a final takeaway, remember that perception is everything. It makes sense, then, that you would want to create a perception of your brand that sticks in the brain of your target demo. The good news is that it doesn't matter who your target audience is. These methods align with virtually any buyer persona or ideal avatar and can be modified to work within any marketing framework.
---
---
The following two tabs change content below.

Parker Davis is the CEO of Answer 1, a leader in the virtual receptionist and technology enabled answering services industry. He believes that the application of data analytics, investment in technology, and fostering a positive company culture together create highly efficient and scalable growth companies. In 2016, Answer 1 will achieve record revenues while also being awarded the Top Companies to Work For in Arizona award. Parker is also the Managing Partner of Annison Capital Partners, LLC, a private investment partnership.

Latest posts by Parker Davis (see all)