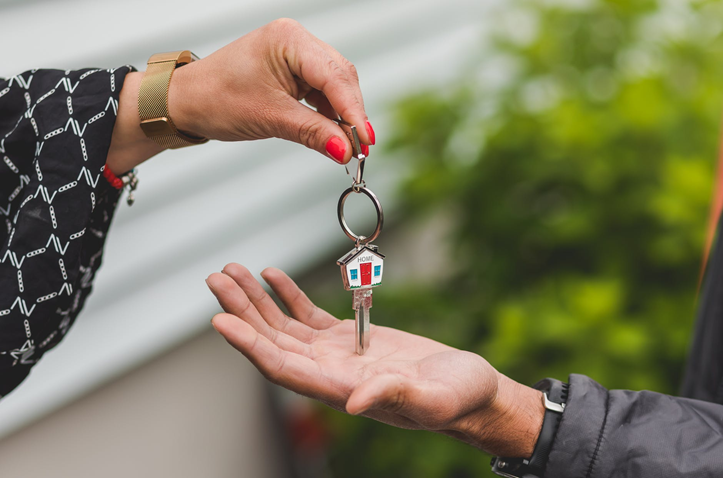 Set your real estate business on the right path to stand out from realtor competition by implementing these lead generation tips.
Lead generation is the secret to successful real estate business. However, the process can be challenging as the industry evolves. Read on for four real estate lead generation tips to increase your revenue.
---
---
1. Host open houses
Hosting an open house allows prospective buyers to tour the home without appointments. Everyone who tours the open house is a potential lead, so you should engage them to capture phone numbers and email addresses. Be sure to leave a sign-in sheet by the door, give potential clients a business card, and provide printouts with market information to encourage customers to save your contact details.
Since hosting open houses allows for one-on-one interaction, you get to build credibility and trust with your prospects increasing your chances of becoming a client's exclusive real estate agent.
2. Leverage the power of social media marketing
Over 3.6 billion people use social media platforms, including your prospective customers. Social media allows you to develop strong relations with prospective customers through interactions and engagements. Be sure to also leverage the power of other lead generating sites for realtors.
3. Start a blog
A blog is one of the most effective real estate lead generation tactics, as it attracts traffic to your website and helps to convert them into leads. Most potential home buyers research online to determine the value of a home and figure out what they need to sell their current home, buy a new one and move out.
Through blogging, you establish yourself as an expert in the real estate business by providing solutions to potential customers' queries when they need them. This also helps to drive more traffic to your site, increasing lead generation. Be sure to use search engine optimization (SEO) to optimize your blog content to improve your rankings on various search engines like Google and Bing.
4. Set up local SEO
Local SEO helps generate more leads to your real estate business by making your website more visible on search results to users looking to buy or sell homes within your location. Since 60% of potential homebuyers click on the first three results on the various search engines, setting up local SEO helps your website to rank increasing traffic and leads.
To develop your real estate local SEO, you should:
Optimize your Google My Business page
Use relevant keywords on your website copies
Increase click-through by using catchy headlines
Ascertain that your website is mobile-friendly
Include listings and business directories
Offer incentives to increase ratings and reviews from the previous happy clients
Optimize images and on-page aspects of your site
5. Email marketing
Email marketing is one of the best ways to generate leads and improve sales. Use email marketing to promote your videos, blog posts, advertise listings, and let your potential customers know of upcoming events.
Endnote
With the surge of real estate agents in the market today, finding a suitable lead-generating strategy to help you stand out from the competition is vital. Set your real estate business on the right path by implementing the above lead generation tips.
---
---
The following two tabs change content below.

Editorial Staff
This article was written by SBMarketingTools.com editorial staff.

Latest posts by Editorial Staff (see all)