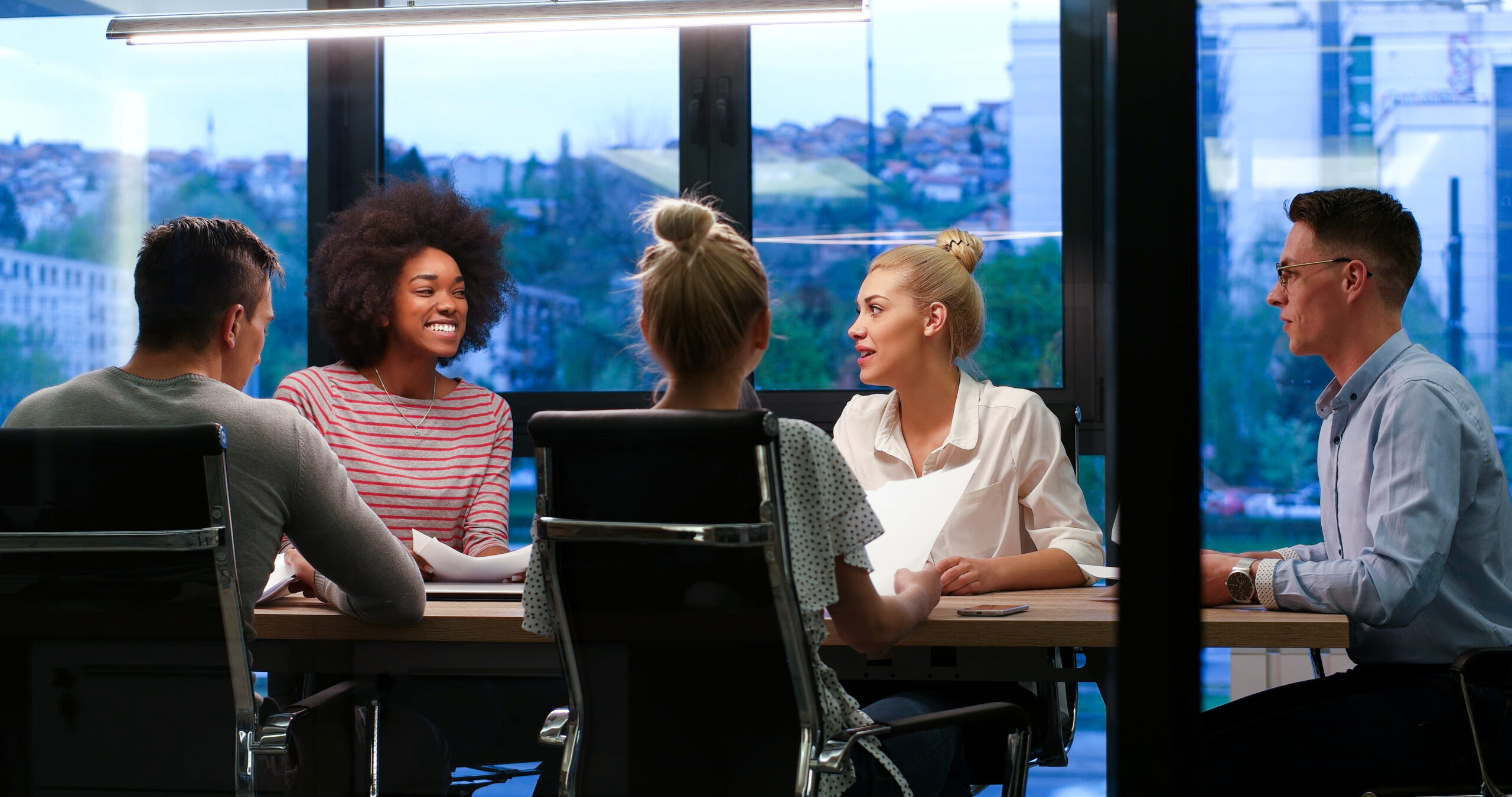 If you're looking for help with workplace safety and productivity, here are a few tips you can start using today.
Accidents happen in the workplace, and some of them can cause serious harm to your workers and your workplace. However, with the proper safety measures, the number of work-related accidents can be reduced significantly. This is particularly important in industries such as construction, transportation and gas, and oil. Workplace safety also involves keeping the business property secure by taking up security measures. This allows businesses to keep running smoothly and increases workers' productivity.
So if you're looking for help with workplace safety and productivity, here are a few tips you can start using today.
---
---
Implement Safety Measures From the Start
Safety at work needs to be implemented from the first day. For instance, when hiring employees to operate machinery, ensure that they have experience using that equipment. Not only does this help minimize the risk of work-related injuries, but it also helps increase productivity at work. Another safety measure you can take is insuring your business. Insurance helps protect the company from unforeseen risks. Unfortunately, about 75% of businesses in the US are underinsured, while 40% of small business owners lack insurance entirely. When starting your business, part of your plan should be insuring the company.
Design Ergonomic Equipment
The workforce is constantly changing, hence necessitating new safety considerations. New workers are inexperienced; thus, the risk of acute injuries is high. On the other hand, older workers are at risk of repetitive stress injuries that can be fatal and even career-ending. To get the most from each employee, the equipment has to be built to accommodate the diverse workforce. Personnel performing hazard assessment, designing machinery, and building functional specifications have to assess all potential movements of the operator and the maintenance technician as part of the process. This means adding ambidextrous features and minimizing lifting, repetitive motion, and awkward body placement.
Ensure Employees Have the Right Equipment for Tasks
The proper tools and equipment not only produce quality results but also enhance a safe working space. Business owners who are using the right tools for the job hardly report work-related injuries. In 2019, the reported incident rate for work-related injuries fell to 3.30 incidents per 100 full-time workers, from 4.51 in 2011. Partly, this has to do with companies acquiring safe and efficient tools for the job. It is also crucial that all equipment is well maintained, cleaned, and serviced regularly. A malfunctioning machine is a dangerous workplace hazard.
Address Both Safety and Security at the Same Time
Security in the workplace is more about protecting intellectual property, brand operations, and physical property. At the same time, safety leans towards taking measures to reduce the risk of injuries. Instead of addressing these two separately, companies should find a holistic approach to both safety and security. For instance, cyber security threats can also affect the safety of employees and that of the facility. Fortunately, there is a ton of educational resources, technologies, tools, and services that manufacturers can use to conduct risk analysis and mitigate security and safety risks. This also makes it easier for business when both these two are addressed simultaneously, as it saves time.
Train the Employees
It is crucial to train employees adequately to prevent workplace injuries. Whether it is new employees coming in or new machinery being added, the staff need to be taught how to handle the equipment. When it comes to cybersecurity, they should be trained to watch out for scams such as phishing. This helps prevent a data breach. It is also necessary for them to be informed on what to do on certain occasions, like when there is a fire or particular equipment is not working. For instance, the NFPA recommends that if the fire alarm system goes down for more than four hours, there should be a fire watch until it is repaired. They will continue to surveil the building for fire hazards, hence preventing accidents. Once employees have been trained on such measures, it is easy to avoid injuries and increase productivity.
As an employer, you ought to protect your workers by ensuring workplace safety and productivity. The above tips will ensure a continuous safe, healthy, and productive work environment.
---
---
The following two tabs change content below.

Valerie M. is a writer from Upstate New York. She received her Bachelor's degree in Journalism from The State University of New York at Fredonia in 2016 and is currently working at a digital marketing agency where she writes blog posts for a variety of small businesses all over the country. Valerie enjoys writing about music, animals, nature, and traveling.

Latest posts by Valerie M. (see all)