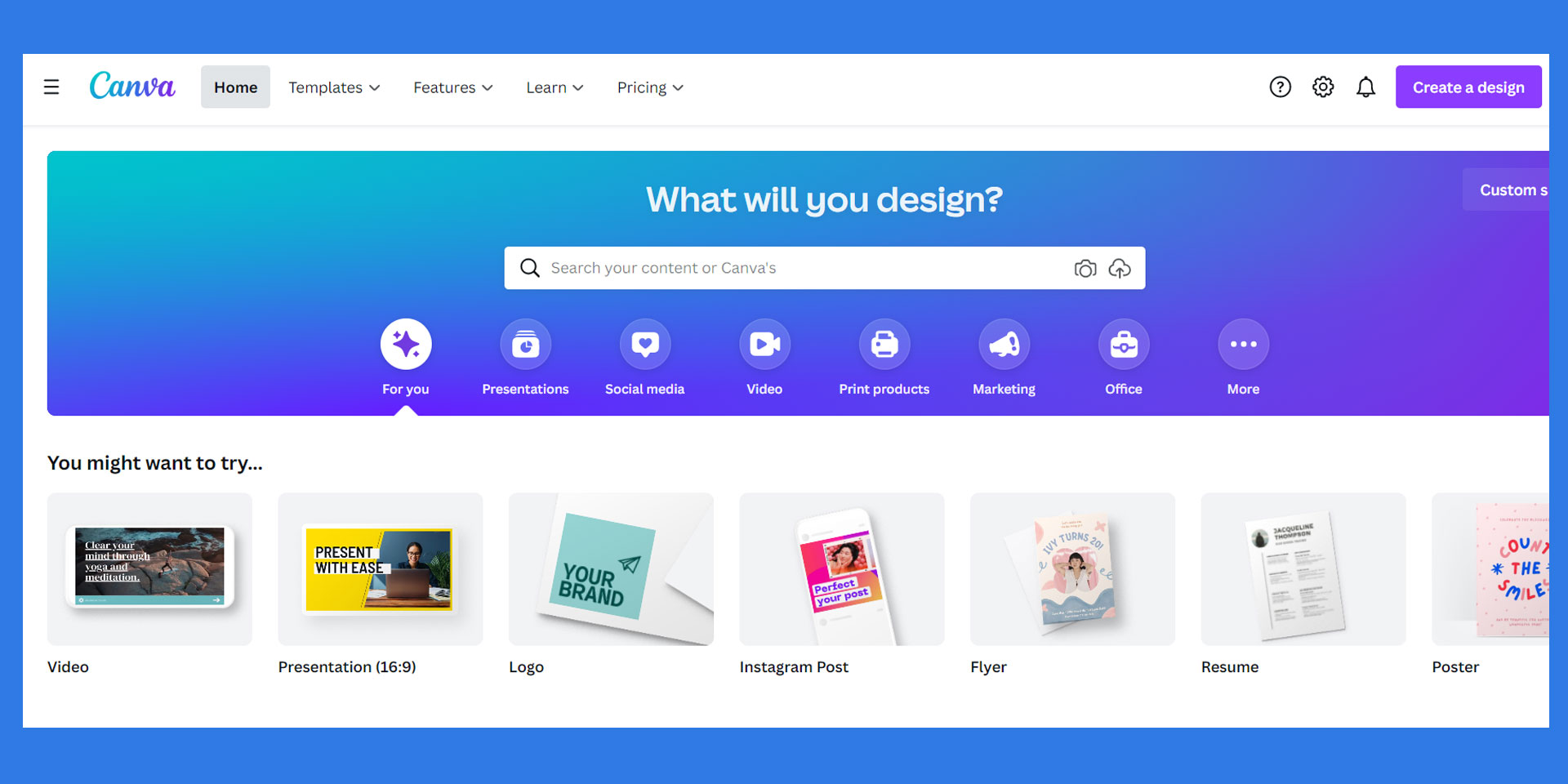 Canva is a popular online designing tool that offers users an easy and intuitive way to create professional-looking graphics. With millions of users worldwide, it provides a wealth of benefits to designers and non-designers alike.
Whether you are a small business owner looking to create branding materials for your company, or a blogger looking to spruce up your blog with some fresh visuals, Canva can help. The uses are nearly limitless, as about 394 companies use this design tool to create content.
Top Industries Using Canva
● Higher Education (14%)
● Computer Software (7%)
● Civic & Social Organization (7%)
● Marketing and Advertising (6%)
● Nonprofit Organization Management (6%)
These are the top five industries using the popular graphic designing tool and used in various other settings. It is a versatile software that can accommodate many design needs.
Look at the unknown benefits that you can reap from using this design app:
---
---
1. You don't need to be a professional designer –
Canva is effortless to use, even if you have no prior design experience. Its simple drag-and-drop interface and variety of pre-made templates make it possible for anyone to create professional-looking designs. It is the perfect solution for anyone who needs to quickly create custom graphics, from business owners to social media managers.
2. It is cost-effective –
This designing tool has both free and premium plans, giving you the option to choose a plan that meets your needs. The free plan is perfect for those just getting started with the app, as it offers a wide range of features. The premium plan is excellent for professionals who need more advanced design tools, and you can purchase it for as little as $12.99 per month.
3. Canva is versatile –
With countless templates to choose from, Canva lets you create unique graphics for any purpose. Whether you need to design a flier, logo, website, or even a wedding invitation, it has you covered. Its vast library of built-in images and illustrations makes it easy to find the perfect visual to complement your design.
4. You can collaborate –
One person can only use some designing tools at a time, but this one lets you collaborate with other users. It makes it easy to work together on a project, whether you're designing a company newsletter or a custom t-shirt. Working on Canva can be a breeze with friends or with your colleagues. Invite your team members to join your account, and you can start working together right away.
5. Presentations are a breeze –
With its built-in presentation tool, creating a professional presentation is easy. Choose a template or design, add your text and images, and have a sleek slideshow in no time. If you're giving a presentation to colleagues or potential clients, its display will help you make a lasting impression.
6. Social media graphics are simple to create –
If you're a social media manager, you know how important it is to keep your profiles looking fresh and engaging. Having a strong visual presence is essential to stand out from the competition. The total number of monthly active users on social media is 2.62 billion. With the designing tool, you can easily create several graphics that are both eye-catching and on-brand. If it's for promoting a new blog post, sharing an expert quote, or announcing a sale, you can do it all with Canva.
Bottom Line
The uses for Canva are practically endless. These are just some of the many reasons you should consider using this powerful design tool. Some helpful blogs can provide more information on using the software, so do some research if you're interested in learning more.
---
---
The following two tabs change content below.

Editorial Staff
This article was written by SBMarketingTools.com editorial staff.

Latest posts by Editorial Staff (see all)