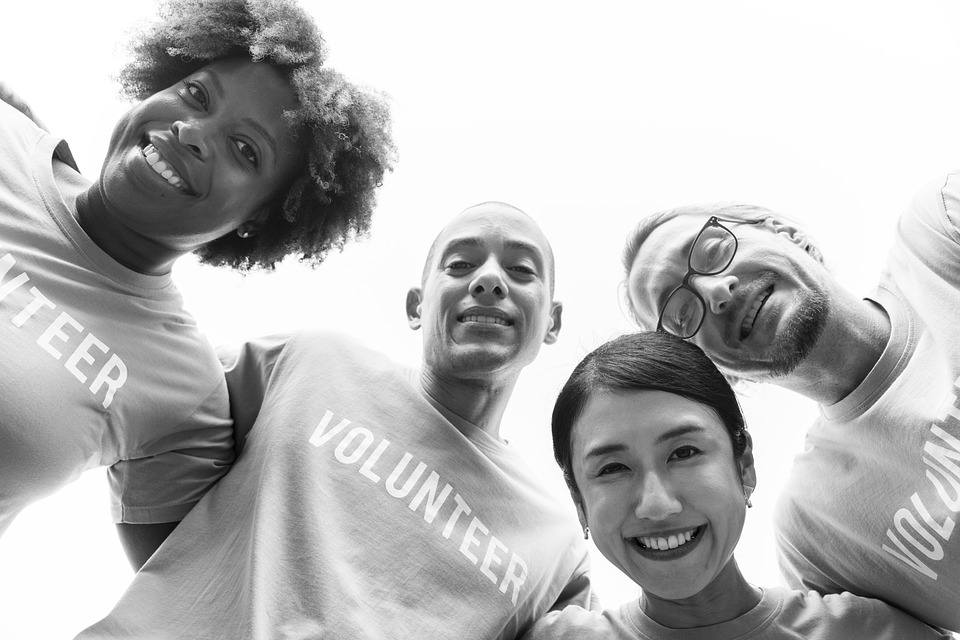 Businesses can focus on growth and still be socially responsible by giving back to their local community with these simple ways that help your business while helping others
Social responsibility is practically a requirement when you run a small business. According to a 2017 Cone Communications study, 87 percent of consumers said they'd do business with a company that advocated for an issue they cared about. Furthermore, 76 percent of millennials look at a company's social and environmental commitments when determining where to work.
With employees, customers, and other influencers keeping such a close eye on your corporate social responsibility efforts, it's incredibly important to be an active participant in your community. However, as a busy small business owner, it can be difficult to find the time and money to make the contributions necessary to stay in the public's good graces.
Fortunately, there are a number of ways that you can do something to help others, and yourself, at the same time.
---
---
Get Involved in Charity
When getting started with charity, one of the easiest things you can do to help others is to make a monetary donation. You can do this by setting aside a percentage of your profits, allowing customers to round up on their purchases, putting a collection jar out, or adding a button to your website that gives customers the option to make a donation with their purchase. You can then give the proceeds to a community group/charity of your choice.
If you'd prefer to give something other than money, you can provide meals to a local shelter, adopt a family for the holidays, or do a clothing, book, or food drive to benefit a local nonprofit.
Volunteer
A study for Deloitte found that more than three-quarters of workers believe that volunteering is essential to employee well-being. If you're looking to kick off you volunteering efforts, homeless shelters, food banks, and organizations like Habitat for Humanity are all great places to start. Websites like VolunteerMatch can also help point you in the right direction.
While you can definitely choose evenings and weekends to put your team to work, you can also choose to close your office and dedicate an entire day to volunteering. This will serve as a team-building effort while keeping your employees committed to the same causes you are interested in supporting.
Go Pro Bono
Many nonprofits are in need of certain services, but they often lack the funds to pay for them. Offering your services pro bono lets you play to your strengths while helping those in need. It's good for your soul and good for their pocketbook.
Sponsor Something
When it comes to opportunities for sponsorship, your choices are almost limitless. You can sponsor sports teams, charity runs, music festivals, community gardens — many of these events rely on money from sponsors to keep costs down. If it's a charity event, you'll not only be donating to a good cause, you'll also get a tax break! Find an organization in your community that you find joy in and see if they offer sponsorship opportunities.
Create a Scholarship
The price of college has skyrocketed in the past couple of decades, and more and more people are collapsing under the weight of student loans. Setting up a scholarship for local students — even one as small as $500 — can help to cover the cost of books, food, or living expenses. You can choose to offer a scholarship specifically for those pursuing a career in your industry or open up the application to all local students.
Open Your Doors to Interns
Many college students need a leg up in the form of workplaces where they can gain experience in their chosen industry and build valuable skills. Offering internship opportunities allows you to establish relationships with interns, their friends and family, and local universities and community colleges. Plus, by paying your interns, you can help support a student as they work their way through school.
Give Discounts
Firefighters, police officers, teachers, and members of the armed forces often have difficulties making ends meet. Despite dedicating their lives to the community, they're typically not highly paid. By offering a discount on your products or services to these people, you can help them continue to do good work and show them that you value their sacrifices.
Open Up Your Space
Local groups often struggle to find places to assemble where they don't have to pony up cash for their meeting space. If you have a large office, conference room, or even break room, offering it up to support groups and professional associations lets you give back to the community without sacrificing much. Not only will you meet new people in the process (can you say "networking"?), you'll also create positive relationships with group members who are likely to become loyal customers in the future.
Conclusion
Being a socially responsible business — one with deep ties to the community — requires putting forth a good deal of effort, time, and money. However, all that hard work is bound to pay off in the end, as doing good will benefit your business. Your brand's reputation for being charitable will double as advertising, attracting new customers and cementing your business as a pillar of the community.
---
---
The following two tabs change content below.
Liz Greene
Writer, Marketing Specialist
Liz Greene is a writer, marketing professional, and full blown pop culture geek from the beautiful City of Trees, Boise, ID. When she's not stalking the aisles of her local Ulta, she can be found shoveling down sushi while discussing the merits of the latest Game of Thrones fan theories.
Latest posts by Liz Greene (see all)