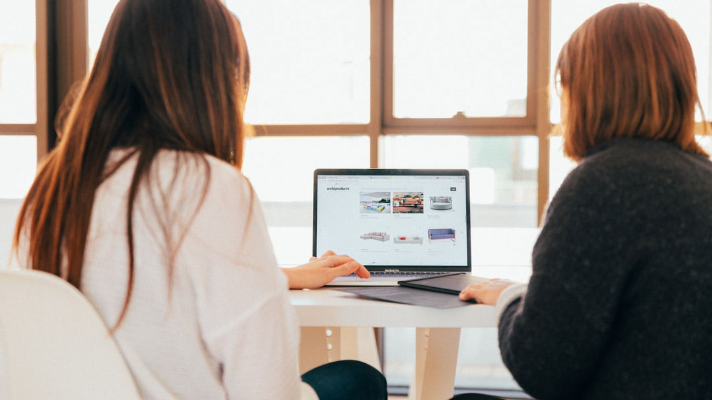 Creating video content accessible to everyone with captions and other accessibility features will improve brand perception and ADA compliance
With roughly 583 million entrepreneurs worldwide, there's no shortage of brilliant ideas and new businesses out there. But whether you've just launched a startup or have been in business for a decade, you need to make sure that the content you produce to promote your brand is accessible to everyone.
After all, you'll be doing a detriment to your business if you alienate potential customers. Around 650 million people — or 10% of the global population — are living with a disability. And if you ignore their needs when you're attempting to market your business, you'll do yourself a disservice. Not only will you be leaving money on the table, but you could actually leave your brand vulnerable to legal action. Many companies have been sued for failing to make their websites accessible to differently-abled users. And unless you wouldn't mind your organization being among them, you'll want to take steps to ensure ADA compliance.
When it comes to video content, however, it's tough to know what's actually required. The Americans With Disabilities Act is often open to interpretation, which means that not every video that's uploaded to the internet has to have captioning. However, it's typically to your benefit to provide captions on all video content you develop for your business — whether it's an ad, a demonstration, an interview, or a webinar. Your graphics matter, of course, so it makes sense to work with a professional animator (like someone who attended Animation Mentor, the first online animation school) on these projects. But in order to get your message across, you can't rely solely on sound.
Keep in mind that it isn't just individuals with disabilities who rely on video captions. In fact, a 2019 study conducted by Verizon Media found that 69% of participants view video content with the sound off in public places, while 25% watch video with the sound switched off even when they're in private. Around 80% of consumers said they're more likely to watch an entire video when captions are available and 50% said they felt captions were important because they watch video content without sound. If you fail to include captions in your video marketing and other video content, you'll be severely limiting your audience!
It's also worth noting that both closed captions and video transcriptions actually contain SEO value. If you post a video without any (or very little) text — say, on a page of your website — you won't be optimizing as well as you could be. Convert audio to text software will make your videos more engaging and could improve your rankings while ensuring your content is more accessible. Don't forget to add an audio description, which helps those with visual impairments gain understanding of what's being represented in your video.
---
---
Making Video Content Accessible
Here are a few basic tips in mind when creating accessible video content for your business to ensure optimal results.
Always Edit Automatic Captions: Although relying on automatic captioning or subtitling might seem like a time-saver, these methods aren't foolproof. They do a decent job most of the time, but there are bound to be mistakes. You'll want to go through and edit them prior to posting the content for accuracy.
Use Proper Captioning Size and Contrast: You might be thinking of those with hearing impairments when you add captions, but don't forget it's possible to have more than one disability. Those with vision impairments may still rely on video captioning, in many instances, so you'll want to ensure your captions are large enough to read and that they're written in a color that contrasts properly with the background. You'll also want to ensure captions stay on the screen for long enough that users can feasibly read them without missing information.
Be Sound-Sensitive: Auto-play videos are virtually never recommended, as they can be jarring for just about anyone. You should also be thoughtful when choosing any background music, as this can be distracting for many people and can actually harm your ability to have your message understood. If you do add background music, keep it to a low level and focus more on transitions that would otherwise be silent.
Choose an Accessible Video Player: There are actually video player platforms that are designed with accessibility in mind, which can be ideal for videos you're hosting on your own site. Accessible video players support captions, transcripts, and audio descriptions; they're also made to be accessible for both keyboards and screen readers and have proper contrast and playing mechanisms built in. If you're using an embedded video from your YouTube channel or posting a video on Facebook, you can create your own captions on those sites — but you may not want to rely on them completely.
Although it might seem like a lot of work to make your video marketing and other content accessible, it should be baked into the process of content creation for your business. Otherwise, your videos won't be nearly as shareable or watchable — and you could be creating prime conditions for a lawsuit, in many circumstances. By keeping ADA compliance and voluntary accessibility measures in mind, you can improve your brand perception, increase engagement, and make a real difference for both consumers and your bottom line.
---
---
The following two tabs change content below.

Valerie M. is a writer from Upstate New York. She received her Bachelor's degree in Journalism from The State University of New York at Fredonia in 2016 and is currently working at a digital marketing agency where she writes blog posts for a variety of small businesses all over the country. Valerie enjoys writing about music, animals, nature, and traveling.

Latest posts by Valerie M. (see all)