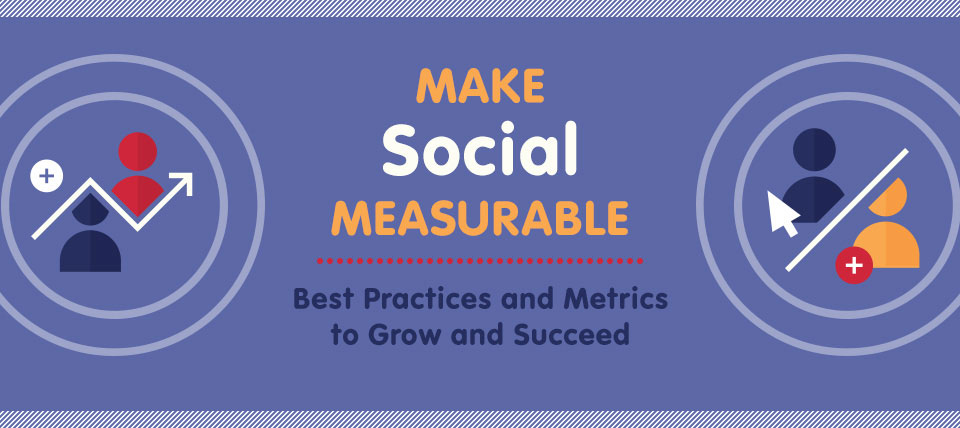 Every day and in countless ways. running a small business is both challenging and rewarding. Social media, although rewarding in many ways, has also become one of the newest challenges small businesses face with their marketing.
Is the time I am investing worth it?

How much should I be spending on social media advertising?

What am I really getting out of my social posts?

Are my social fans my best customers?

Am I getting a good return on investment?
For many small businesses, growing, measuring and following best practices is a big challenge when it comes to social media. While social media management and metrics depend in part on your business's goals for each platforms, understanding what best practices you should follow to optimize those efforts can be confusing.
You can use social media to measure opinion of your small business as well as engagement; you may grow your audience or multiply brand awareness. Whatever you choose, it's important to set parameters and regularly engage and review to discover if those measurables were met, and if not, what practices need to change.
And yes, there is a "method to the madness" when it comes to setting goals, measuring results and changing course if needed.
One method of aligning social media metrics with objectives is called the SMART approach. This step-by-step methodology helps you zero in on metrics that matter when determining social media objectives.
The below infographic on best practices for social media metrics helps to outline some of the best practices small businesses should be following to be more successful in their social media marketing.
Infographic via Salesforce
---
---
The following two tabs change content below.
Latest posts by Diane Seltzer (see all)