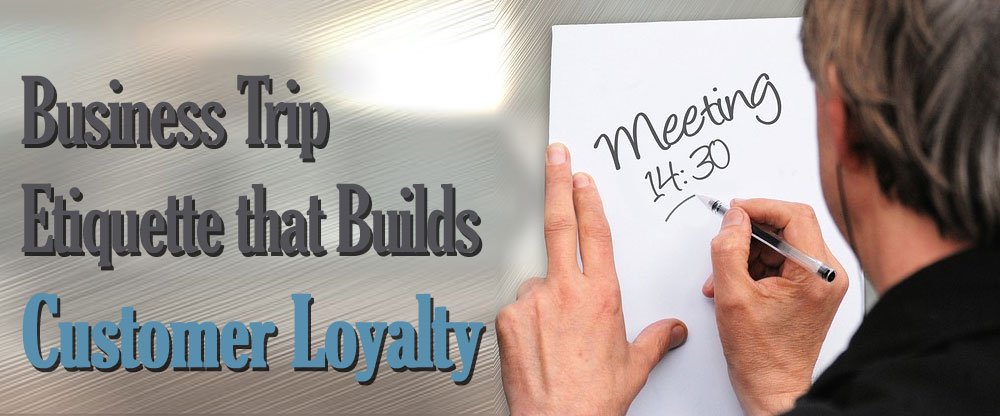 Tips to make sure your business trip becomes a customer relationship building experience
Business travel is a different game from all other sorts of travel, especially if you are meeting your customers. In fact, it is more like an overly extensive business meeting than a weekend getaway – it calls for hours upon hours of keeping your entrepreneurial wits about you.
If you are a frequent business traveler, you are surely aware that there are some rules that, when followed, will make a business trip a corporate success, like a Super Mario Star Coin. However, a life with deadlines is a life with stress, and when we worry, sometimes we forget these little business tricks. Not every business trip is meant to be a success.
For this reason, we prepared a quick outline of the business trip etiquette to make sure your trip ends with you building up your customers' loyalty.
---
---
Be Informed
You need to thoroughly prepare for your client before meeting with them. Improvising dialogue will have you running in circles, and at the end of the day, you will have achieved nothing. Not being prepared is friendly banter in a world of professionals – redundant. So, familiarize yourself with the background of the company. Study their financial capacities and future business plans, as well as current affairs. Knowing your way around these details is knowing your way around a healthy and productive dialogue.
Dress for the occasion
"The suit makes the man". Rebels will rebel, but the corporate world is still one run by old-fashioned traditions. It is scientifically proven that the success of any meeting, especially a business one, depends on first impressions. Apply this knowledge to a business event, and you will understand that you need to dress up into your corporate bests. Dress smartly; make sure your suit is clean and ironed. If you are travel long-distance, by all means, bring an extra suit. You never know when you will need backup pants at hand, and with a tight schedule, you will not have time to look at stores.
Be punctual
You must NEVER be late for a meeting. Punctuality is one of the essential business meeting postulates and it sends an important message about your professionalism. Therefore, make sure that you plan your activities in a timely manner and always allow yourself an extra 15 to 20 minutes. You never know when unexpected situations will arise, but you can bet on them happening.
Financial independence
At any time of your business trip you need to have enough money on yourself. It is customary that your hosts take care of the bill, but it just might happen that you need to take initiative and set up an extra meeting, or pay for an unexpected meal. So be prepared for it, either with cash or credit cards. Take more than one, in case a payment system crashes on you.
A sign of appreciation
After a successful meeting, and if you have been paying attention to the tips we offered, we are certain that it will be, a nice business gesture would be to send your clients and associates a gift to thank them for the work well done. This could be your own company merchandise, or it could be something kind and thoughtful, more personal. If you need an idea of what should be appropriate, any budget concerned, these Sydney side hamper deliveries are an excellent example of a professionally executed thank you note… and then some.
Hopefully, this list of necessities will serve you well. We are sure you know all these tips, but it is good to see them written down in one place from time to time. Best of luck while organizing and executing your next successful business trip! Remember, confidence comes with knowing you are prepared for anything.
---
---
---
The following two tabs change content below.

Jenny Hahn is an independent finance and marketing consultant from Sydney, Australia who loves helping small businesses get up on their feet. Her forte is satisfied, returning customers and she specializes in small business strategies aimed at building improved customer loyalty and retention. Jenny is a regular at
www.bizzmarkblog.com
.

Latest posts by Jenny Hahn (see all)