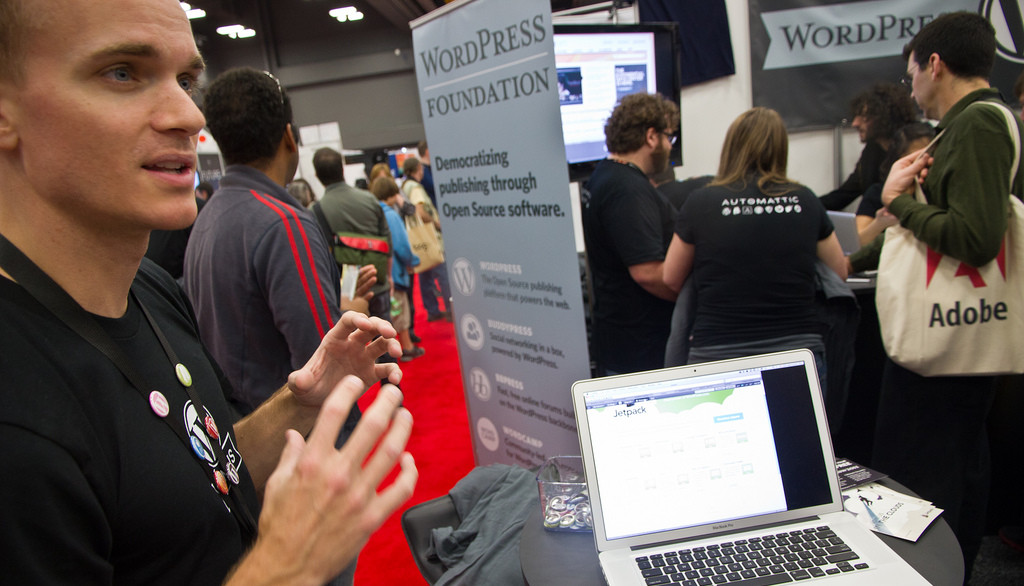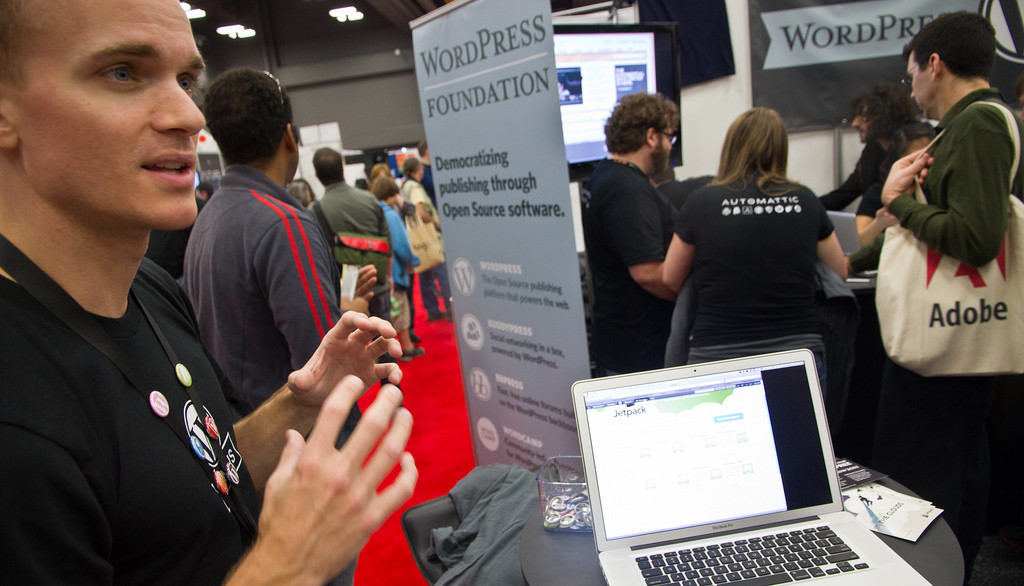 Setting up your trade show exhibit to optimize visitor experience and maximize sales lead follow-up
Business development has always been a tough market, but today it has so much more room for creativity and competitive attitude, thanks to its expansion over different media, digital or physical.
With online marketing, big and small corporations boost their online presence on a daily basis, creating unique, catchy content. The digital battlefield is intense and immerse, but what was true once still stands – word of mouth marketing is the best marketing.
Sure, generating a lot of shares on your content is the goal we all strive for, but with a lot of these shares coming from bot accounts, it is important to remember that you need to reach real people. The best place to find real people is offline, and the best place to market to real people in the real world is through trade show exhibits. Not only are trade shows much like physical editions of respected and strictly niche websites for you to toot your horn at, but it is also a great way to see what the rest of your community is doing, and network on a more substantial basis. Of course, this means you are up against a lot of competition, so you have to find a way to stand out in the crowd.
Take a glance at these basic elements that will help you make a bigger name for yourself at your next big trade show.
---
---
Team Management
Forming a constructive team can be difficult, and as a team leader, you simply have to devote time and energy to this first step. Remember that your trade show team is your first contact with potential customers, clients and collaborators. They represent you and your company, and you have to think of them as company figures, not employees, whatever hierarchy you have back at the office.
When potential customers approach your booth, visualize what you want them to see. You need social, outgoing, presentable employees or even people outside your company that you will hire especially for this job.
They need to be communicative, but not pushy. They need to be courteous, but not shy. Above all, they need to be fully informed about the product or service that your company is providing. They need to be properly trained, prepared for any question a customer might have, or at least equipped with all the info they need regarding finding the info they don't have. Your second-in-charge should be someone you can trust managing the booth when you're not around.
Booth Design
The second step is more important for those "first impression" reasons. Your booth needs to be an open invitation to every person passing. It does, first of all, begin with the size of your reserved exhibiting area, and its position in the hall. If your booth is smaller, you need to put your "small apartment decorating tips" knowledge in charge. You don't want the booth to be stuffy, but you need it to be bold.
A larger booth allows more room for creativity. Play around with sizes. Your main element is, naturally, your stand, so look at different types of display stands. They need to show your confidence, and bigger may be better, as long as it is in balance with the rest of the booth. Large booths can also become stuffy, so you need to stick to the bigger picture (the whole deal?) more than you need all those details. Lenovo black, Apple white and suave silver are the known and accepted colors of trade shows, so shun them. Make your display stand eye-catching and better than your neighbors'.
Consider the people who will be stopping by your booth, and find a way to play on a common interest of the majority of them. You're your outreach in line with your audience. Interactive displays attract more attention, and if this works for you, consider investing in a video display, or even a sound system (however, try not to be the loudest kid on the block – not all exposure is good exposure).
Successful Advertising
Last but not least, focus on promoting yourself and your company, and keep your eyes on the prize – follow ups with visitors.
Before and after your big exhibit, go over all the other ways you could promote your business on different platforms, and make your presence at the trade show blogged about. Advertise your company online as much as you can – use social networks, raise awareness about the event, announce your attendance and invite people to come. Offer them a discount, offer special packages, find something that will draw the crowd, and most importantly, create some reblog-worthy content.
Finally, be patient, attentive, and respectable and have confidence in yourself and your company. May your inbox overflow with the follow up!
---
---
---
The following two tabs change content below.

Jenny Hahn is an independent finance and marketing consultant from Sydney, Australia who loves helping small businesses get up on their feet. Her forte is satisfied, returning customers and she specializes in small business strategies aimed at building improved customer loyalty and retention. Jenny is a regular at
www.bizzmarkblog.com
.

Latest posts by Jenny Hahn (see all)