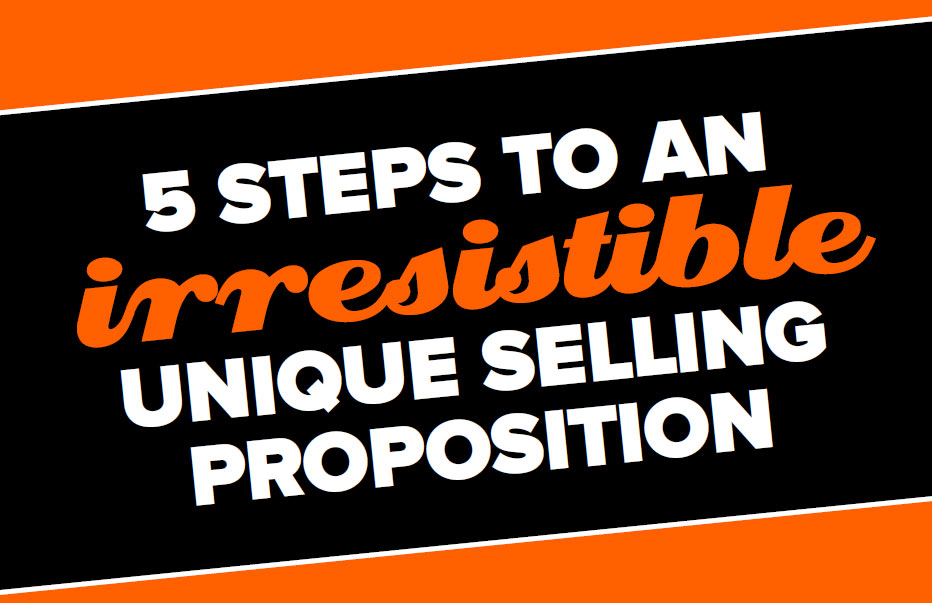 How to zero in on your unique selling proposition (USP) to set your business apart from the competition
Successful businesses know what makes them special to customers or their market and they "own it".
As a small business you are often facing strong competition from your local market and from the big brands. If you offer a product or service that may seem like a commodity to some, it can be even more important to differentiate your business from competitors.
That's where your unique selling proposition (or USP) comes into play. The USP is a simple way to answer the question:
"Why should prospects chose you over the competition?"
You should be able to easily answer the question affirmatively, and you should be using it at the core of your marketing messages and selling techniques.
I think a first important step to building a strong brand is identifying your business niche in the boating industry. What unique offering does your product or service deliver that no other company can match? You need to carve out your niche in the market and take ownership of it.
That niche may be an entirely new product or service, a new way of doing business, special unique services, or maybe a special focus on a specific segment. For other companies, their niche simply becomes as aspect of their business that they do really well, and it makes them stand out from the competition.
Whatever your niche, you need to stake your claim on it to build your brand positioning and your unique selling proposition.
---
---
Unique Selling Proposition Worksheet
Yes, creating your unique selling proposition may seem easier said then done for some! But by following some thoughtful steps that walk you through the process you can create one that really delivers for your business.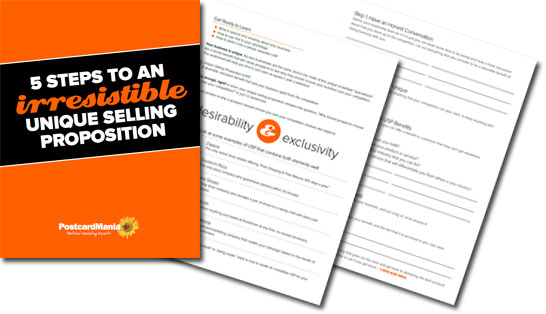 Thanks to our friends at PostcardMania, we have a free worksheet that helps you create a USP in 5 easy steps.
"5 Steps to an Irresistible Unique Selling Proposition" helps guide you through how to create a USP that combines elements of desirability & exclusivity.
A strong unique selling proposition will drive your business – fueling partnerships, sales and market share growth. But remember to truly stand behind your USP… with service dedication, consistent messaging and business execution.
Once you have created a clear and concise unique selling proposition, be sure to make it a central theme in all your marketing plans. If you need help organizing your annual marketing plans (including promotional tactics, advertising media, marketing calendars and budgets), be sure to check out our marketing templates to help guide you through that process.
---
---
The following two tabs change content below.
Latest posts by Diane Seltzer (see all)