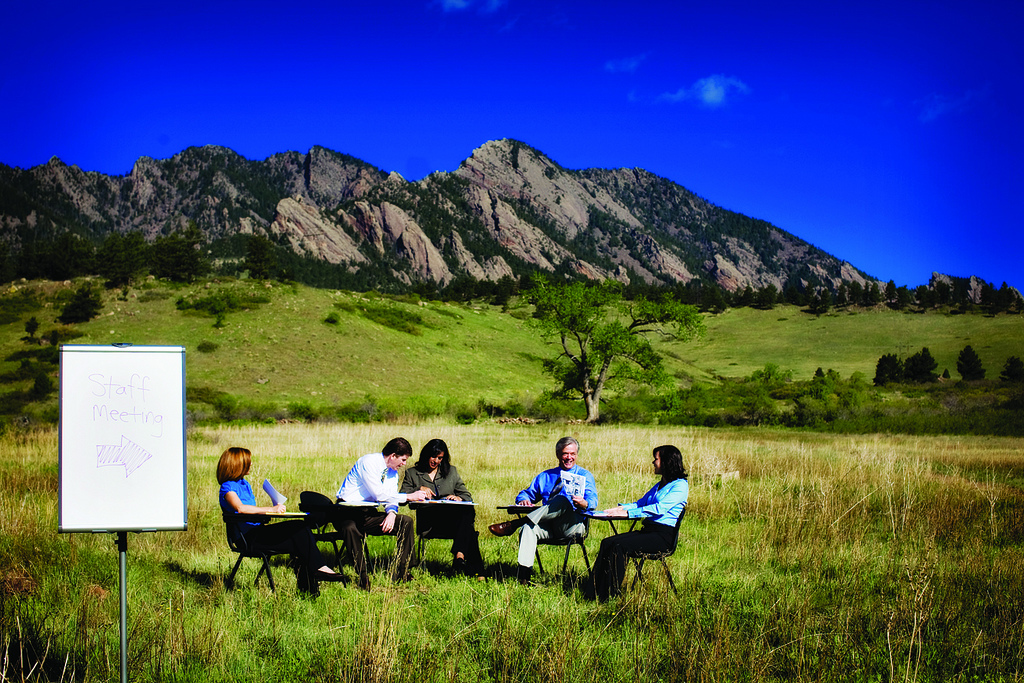 A well-planned corporate retreat that maximizes the opportunity will pay off with long term benefits in team building and productivity for your company
Many companies recognize the vital importance of corporate retreats and the profound impact that these events have on a company's ethics, values, and bottom line. But knowing that a corporate retreat is important and putting on a great one are two separate concepts.
The bottom line is that corporate retreats, while fun and exciting, take lots of work and lots of time to prepare. And if you've ever put on a corporate retreat before, you may be surprised at the sheer amount of logistics and overall cost you'll need to leverage with the needs of your employees.
Still, corporate retreats are some of the most important business expenses you can ever make. Retreats are an investment in the employees as much as they are a way to increase productivity, promote interpersonal communication, and ultimate can pay for themselves in the long term.
So while corporate retreats need to happen, making them successful is another concept entirely. And while you may be able to outsource many of the logistics, you and the rest of the planning team needs to be intimately involved in the elements that allow you to get the most from a retreat.
Here are just a few of the concepts we think you need to consider when building your company retreat.
---
---
Balance Work with Play
Time is money, and one of the biggest mistakes corporations make when planning retreats is focusing too much on continued work and not enough time on rest.
"Retreat" is the operative word to remember here, and if we're trying to create a corporate retreat that feels just as much like a vacation as it does a work session, we'll need to balance work with play.
That means that designating time specifically for work, but also leaving evening hours and entire days aside for team-building games, free time to roam the venue, and excursions into nearby towns, parks, and events.
While these events may seem like a waste of company money at first, consider that your employees already take several hours off of work per day at home. Giving them that same work-life balance during the retreat will not only give them the time they need to rest and rejuvenate for the next work session, and time to bond with other employees well.
Get Out of Town
While in-town venues and spaces may seem more affordable at first, you'll need to consider the importance of having a venue located out of town.
Retreats need to feel like an escape from everyday life, and the easiest way to do that is to afford your employees a new environment that's far, far away from what they may be used to.
Now, that doesn't mean that you need to travel across continents and country lines; but it also means you'll need to go further than down the street.
One of the best ways you can maximize the "retreat" element of your corporate retreat is to find a way to change up the location without heading very far away. Local state parks often offer rentable event space, and often, urban centers have lots of calm, rural land nearby for use.
For example, companies in Manhattan can take their employees to a Hudson Valley Retreat and provide all of the benefits of the great outdoors without having to take a plane.
In either case, it is vital that you take your employees out of town to cultivate bonding with each other versus relying on what they already know.
Find A Suitable Venue
Finding a venue is just as important as picking out your venue location. And more often than not, these two elements will go hand-in-hand.
Remember that venues don't need to offer absolutely everything to you. Some of the best venues offer the space and resources you need without overcompensating and planning your event for you.
At the same time, venues often have organizational planners that have worked with corporations before and may be able to get you in touch with the local businesses around the area that will help your retreat run smoothly.
You also need to find a venue that offers the privacy needed for employees to relax, and the communal spaces necessary to facilitate growth and synergy. For example, while you may save money by renting cabins with bunk beds, you'll be doing little for the adults that still need space and resources to live similarly to how they do at home.
We recommend talking to your prospective venue about what you can do to promote a healthy balance of privacy and community.
You may be able to find resources you didn't even know existed.
Open Up The Stage for Discussion
Finally, the best company retreats work to break down the natural barrier that comes between "the corporation" and the employees themselves.
Corporate retreats work as equalizers to the company—and offer a place where managers, supervisors, and standard employees can stand on an equal playing field.
By relinquishing some control over what is said and hosting discussion sessions where employees can speak their mind, you may gain new perspectives about the inner workings of our company and find places to innovate, become more efficient, and promote further growth.
No matter how strongly your company focuses on hearing suggestions and improving for employees back at the office, there's nothing quite like a unique location and a relaxed environment for promoting honest discussion.
By opening up the stage and turning a listening ear to your employees, you're not only helping your employees to feel respected and heard, but you're also helping your company by finding new ways to be better.
Final Thoughts
Making the most out of your company retreat will need to come from a combination of trial, error, and feedback. Likewise, your first retreat may not go as smoothly or as perfectly as you placed.
At the same time, company retreats are invaluable tools for improving your company inside and out. We highly recommend planning yours today and utilizing our tips here for maximizing your investment and making your employees feel relaxed and ready to get back to work with a renewed sense of purpose and vigor.
---
---
The following two tabs change content below.

Small Business Marketing Tools offers sponsored content opportunities for businesses with relevant small business product or services. Build your brand while offering valuable content to growing small businesses.
Learn More.

Latest posts by Sponsored Post (see all)