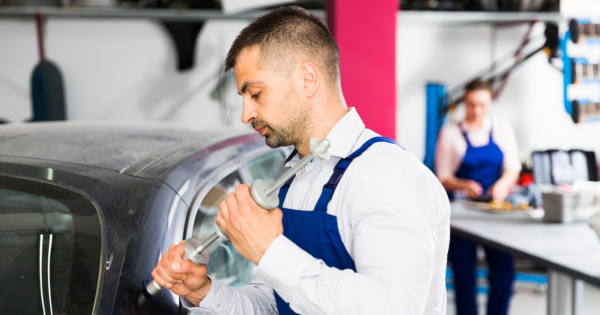 Develop a social media strategy that promotes your auto repair shop and improves visibility to customers in your target market
Marketing can be complicated, especially when there's social media know-how involved. Luckily, most of the advice around marketing still holds up today. We all know someone who spends hours on Facebook or YouTube each day. Targeted social media marketing is sort of like the modern version of going door to door. You go where your customers already are and show them what you can offer.
Here are a few marketing tips you can use to effectively market your auto repair business on social media.
---
---
Choose Social Media Platforms Based On Your Customer Base
Go where your customers are. If most of your audience uses Facebook, then that's where the majority of your marketing focus should be. Having a strong, professional presence on your audience's main social media platform makes it easy for them to share posts about your business and communicate with other users about what you do. To find which social media platforms your customers use, consider hiring a marketing company to perform the necessary research.
Add Social Media Links to Your Business's Website
Adding social links to your site for visitors to connect with you is a great, organic way to grow your reach. Speaking of your website, did you know that about 900,000 domains are registered each week? With so many competing voices, how are you ever going to stand out?
Post Quality Content Consistently
Approximately 28 million small businesses are operating in the United States, and unfortunately, they can't all be a success. With so many auto repair shops across the country, you need to stand out. One of the biggest differences between those that do succeed and those that don't is based on the quality and consistency of their content. Create sharable content that checks both of these boxes right from the start. You'll find your reach growing, maybe before you even realize it.
Highlight Discounts and Local Events
Advertise and remind customers of deals and discounts on your auto repair services when you have them. Sometimes it takes a sale to draw in a new customer. Once they see what you have to offer and get to know the quality of your work, however, they're very likely to continue utilizing your services and to pass your name around to their friends and neighbors.
Engaging your local community is a great way to keep your business in their minds. Look for related events and attractions such as car shows that you can engage with and promote.
Interact With Social Media Users
You can't automate engagement. Whenever you put up a new post, make sure you or a vetted member of your team is around for at least an hour afterward to field any questions and respond to any comments that may come in. This will help to ensure you respond to an inquiry that could land you a new customer and/or appointment!
Offer Tips and Tricks On Car Maintenance
United States roadways average more than 5,891,000 motor vehicle accidents a year. While many of these are caused by road conditions or other drivers, some of them are simply the result of poor car maintenance. One way you can help grow your audience is to create blog posts, social media posts, and even downloadable guides about the proper ways to maintain a car.
Not only will posting a few simple, sharable tips and tricks help to expand your reach online, but potential customers love getting things for "free." Offer a guide to maintaining your car in exchange for a reader's email address. This way, you can add them to your mailing list and potentially make them into a paying customer by targeting the next few emails toward what they were initially interested in: car maintenance.
Social media marketing isn't difficult, but it does take time to really build up your brand into one an audience knows they can trust. Be patient, show understanding, and treat every customer and guest as a friend in the making. Then, you'll start seeing your social channels and the reach of your business growing before you know it.
---
---
The following two tabs change content below.

Valerie M. is a writer from Upstate New York. She received her Bachelor's degree in Journalism from The State University of New York at Fredonia in 2016 and is currently working at a digital marketing agency where she writes blog posts for a variety of small businesses all over the country. Valerie enjoys writing about music, animals, nature, and traveling.

Latest posts by Valerie M. (see all)