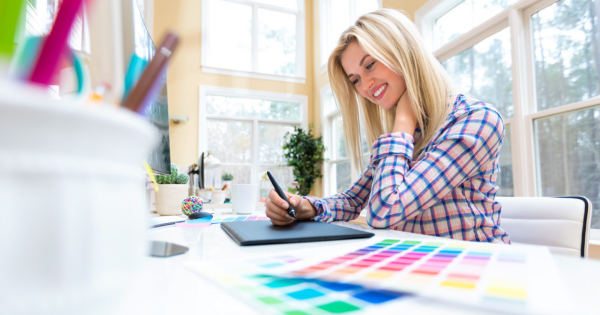 Marketing ideas and tips to get your interior design business noticed in a competitive market and bring in more homeowner customers
Effective marketing is a key to a successful business. Effective marketing leads you towards long-term success and brings more traffic to your business. Whether you are working for a long time or are just entering the industry, effective marketing is the only way to build a strong image in the market. The interior designing industry is very diverse. The competition has been increased, which makes it hard to stand out loud in the market, especially if you are running a small-scale interior designing business.
Most of the small business owners might get pressurized due to high competition in the market with large-scale businesses. Here are some amazing tips you can follow to market your interior painting and design business to homeowners.
---
---
Market Your Ability to Redesign an Entire Home
You can use online marketing strategies and other techniques to stand out loud in the market. You can upgrade your portfolio and social media accounts with changing trends. Many people use Tik Tok to enhance their outreach. You can make creative and attractive tutorials to increase interest in your interior designing services. Keep updating your business cards and signature lines.
Whenever you are invited to remodel or redesign a home, observe every corner thoroughly so you can make amazing changes in the home. A classic home normally consists of three bedrooms and 2.5 bathrooms with an average price tag of $200K and 1800 sq ft. So, your budget and themes should be accordingly. Facelift your website and upgrade your presence on online platforms to reach a large audience.
Prioritizing the Customer's Wants and Needs First
Always prioritize the needs and desires of your customers. It's good to speak up, but always listen to your clients first to see what exactly they're looking for. Prioritizing the customers' needs will enhance the loyalty of customers. Before starting a remodeling project, create a sketch and show it to your client so they can suggest necessary changes before you begin work.
Home Updates on the Rise
Running an interior designing and panting business is quite interesting. You have to be updated and follow current trends to meet the customers' needs. Many people love the look of an older home, for example. However, the probability of having or finding lead-based paints in your house increases with time. Moreover, the houses that were built between 1960 to 1977 have a 24% chance, houses built between 1940 to 1959 have a 69% chance, and houses built before and in 194 have an 87% chance of having lead paints. So, if you're going to be remodeling an older home into a trendy place, keep this important fact in mind.
Enhance Your Social Media Presence
You have to be more active on social media pages to engage a large audience. In this digital marketing era, social media is the cheapest and fastest way of gaining and attracting more audiences. You can run different useful campaigns to develop your brand's goodwill and trust among your audience. Make some attractive posts and ads to attract more customers, such as stop motion videos, animated videos, or public service messages. Keep updating your audience about your products and services via your social media pages.
Decorating Busy Spaces in the Home
The decorations in the busy space of the home must be attractive, such as the bathroom, kitchen, and dining areas. For example, you may have a client that wants their child's bathroom to be remodeled and decorated. Shelves and cups to keep toothbrushes may be helpful, as children often skip brushing their teeth due to laziness even though the American Dental Association says brushing teeth twice a day is important. If a child's bathroom is decorated, attractive, and offers brushing incentives, they might never skip brushing again!
More than a business, interior designing is about creativity and passion. If you are using effective and customized marketing techniques, you are on the right track to success.
---
---
The following two tabs change content below.

Valerie M. is a writer from Upstate New York. She received her Bachelor's degree in Journalism from The State University of New York at Fredonia in 2016 and is currently working at a digital marketing agency where she writes blog posts for a variety of small businesses all over the country. Valerie enjoys writing about music, animals, nature, and traveling.

Latest posts by Valerie M. (see all)