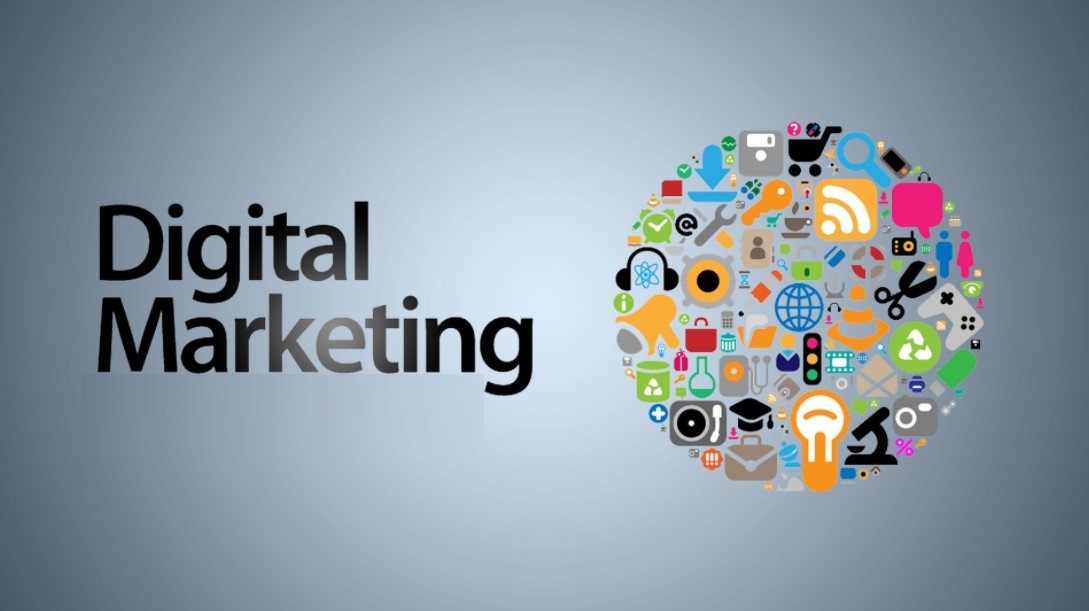 Digital marketing tactics that will get your startup's online presence started quickly and on the right path to success
SPONSORED POST

Digital PR's sole purpose for existing is to provide proven, full-service digital marketing for anyone looking to reclaim their piece of the digital landscape.
The process of getting a startup noticed through an online presence is possible with smart as well as hard work. The difficulty becomes when a startup enters a saturated market and might have a name that does not stand out in the slightest.
There is no one strategy that will work for every company as industries differ immensely in the budgets they allocate to digital marketing. In niches like that of personal injury law one client could bring a firm quite a bit of money so these firms put quite a bit of money into digital marketing. More niche businesses might just have to put a little money into marketing as they are only competing with a few other companies in their local area or nationwide. Some of these brands might even focus more on social media promotion than others. To efficiently promote your brand on social media and make the most of the money you might put into this, you need to have a determined and accurate digital marketing plan, including posting schedules, content creation, etc
The following are tips to ramp up your startup's online presence utilizing these digital marketing tactics.
---
---
Utilize Freelancers To Create Affordable Quality Content
Generating content is an important part of starting to gain an online presence for a startup. The company blog should be the first content project but offsite publications should also be pitched content.
For a small company this could require the entire staff to write daily which might not be the strength of certain staff members. Freelancers can be hired at affordable rates to create content whether it is an article or a video. The one factor that has to be consistent is the quality as low-quality content is simply a waste of money. People are far pickier with the content they read, watch, or listen to as content is constantly being consumed via mobile devices.
Hire A Company To Supplement Your In-House Efforts
Hiring a company to help with digital media can help keep staff numbers low. Most of the time these agencies have established connections that they have garnered over the years with the ability to produce immediate results. Asking the company for case studies or previous campaigns that were similar that were successful is a good idea. Refusal to show results of campaigns that were successful could mean they do not exist or they haven't worked in your startup's business niche before.
Companies should also be willing to allow the startup to see the tactics being used as you want to make sure they are in line with Google's standards. A Google penalty can be a killer for a business and especially negative for a startup trying to increase its online presence. Digital PR also stresses the importance of SEO stating "Organic SEO, or search engine optimization, is about creating the accurate messaging people find when they search the search engines." More information can be found on their site digitalpr.com along with the other services they offer.
Link Building Needs To Be Done To Climb The Search Engine Rankings
Building links back to the website needs to be done on relevant sites to help with search engine rankings. A technology company publishing in the tech section of a huge publication like Huffington Post could yield hundreds of backlinks depending on how many times the article is reposted. Smaller publications with less traffic can still be beneficial to publish on as long as they are extremely relevant.
Building irrelevant links could damage a company's rankings especially if the links are being built on sites made just to sell links with no real organic traffic.
Online Review Sites Need To Be Monitored And Replies Generated
Customer service and customer retention are directly related with online review sites being a hotbed of both negative as well as positive reviews. The right response to a negative review can salvage the relationship with the customer as most unhappy customers just want to be heard. Remedying the negative experience with a discount or even an apology can go a long way.
Other potential customers will see the dedication to customer service on these review sites as a reason to purchase a product/service from a business. Some platforms allow for reviews to be changed by a customer and a customer that felt like the situation had been made right could change it to a very positive review.
Social Media Should Be Priority As It Delivers On ROI
Posting on social media platforms is free unless you want to promote the post on a social media site like Facebook or Twitter. Social media is the perfect place to engage with followers as well as share content. This content can be company content as well as relevant content for followers.
Responding to every comment is also important as this can develop a relationship that could lead to a sale via social media. Do not turn the account into an account that just posts about sales or the company. Following and tagging posts with the appropriate hashtags can help posts increase their reach to people interested in the content you are posting.
Take a proactive approach to getting your startup noticed online as it can help legitimize the business as well as generate sales. Assess what areas you want to focus on at first as a detailed plan should be outlined.
---
---
The following two tabs change content below.

Small Business Marketing Tools offers sponsored content opportunities for businesses with relevant small business product or services. Build your brand while offering valuable content to growing small businesses.
Learn More.

Latest posts by Sponsored Post (see all)