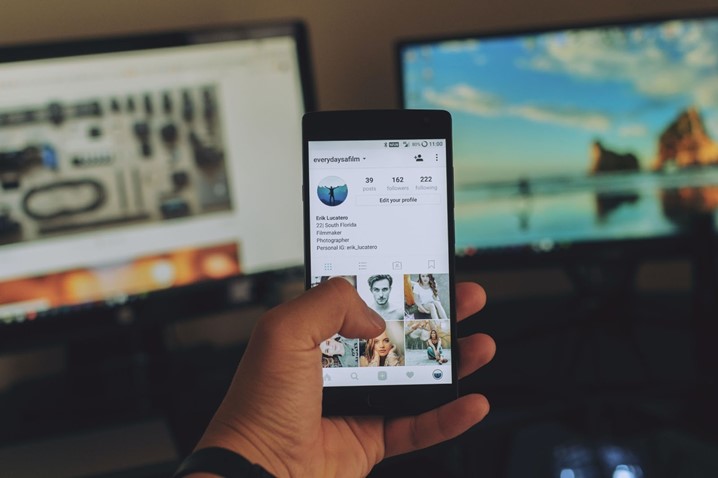 Here are some ways you can incorporate an Instagram marketing strategy into your business's overall social media plans.
Today, every business needs an online presence to thrive in the market, and one of the easiest ways to achieve this is through social media. Social media has revolutionized the marketing industry. It has created faster and better ways for businesses, small or big, to grow, promote their services and products and reach out to potential customers while retaining the old ones.
Several social media platforms, such as Instagram, Facebook, and others, have been created to meet these needs and more.
Being one of the most advantageous global social media platforms for businesses, Instagram has become a crucial platform for advertisers, brands, and companies alike because of its broad and increasing user base.
Its visuals and accompanying features make it an ideal platform for businesses to leverage and thrive in the marketplace.
However, using this platform and its features without adequate knowledge about it or an effective marking strategy may be detrimental rather than helpful to your startup.
Choosing and implementing the right strategy is crucial to achieving your business' marketing goals.
Here are some ways you can incorporate Instagram marketing into your business's social media strategy. 
---
---
Outline and define your business goals
Instagram is an outstanding social media marketing tool, but it can only be an excellent tool for your startup when your goals are clearly defined.
Whether you want to create an online presence, get new leads, promote brand awareness, increase your sales or achieve all of this, you need to set goals that will be worth your time, investments, and efforts in the long run.
The goals you set make up the foundation of your marketing plans, and so, it is essential that you make them specific, measurable, attainable, relevant, and time-bound.
Create a business account
Creating an Instagram business or creator account is a prerequisite to enjoying the benefits of Instagram marketing. An Instagram business account offers you access to several important features such as Instagram ads, analytic tools (insights), Instagram shopping, and call-to-action buttons.
Some of these tools are free, and others are paid. However, as a startup, the free tools are best for your early days.
Optimize your Instagram business account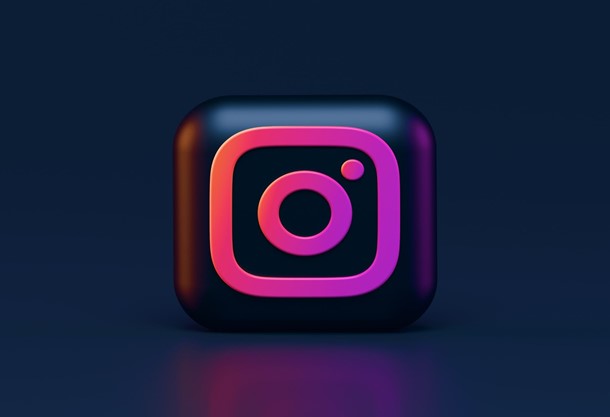 Once you have created your Instagram business account, it is vital that you set up and optimize your profile to align with your brand identity. This involves ensuring that the major elements of your business account, such as your profile photo and bio, correspond with that of the website and other social media accounts.
You also have to maintain the same fonts, colors, and images and ensure that they are customer-centered. Doing this enables customers and potential customers to easily recognize your brand and have a basic knowledge of your business on the first contact.
Including other fields such as your website link, business category, and call-to-action is also important.
Identify your audience
This is one of the most vital steps to take before embarking on marketing. Determining and identifying your audience helps you build an effective Instagram content strategy and streamline your efforts in the right direction.
When determining your audience, be sure to put into perspective the target age group, gender, location, interests, motivation, income, and the projected needs or pain points of your potential customers.
Create a content marketing strategy
Your business' content marketing strategy is solely dependent on your target audience and the goals you intend to achieve. The process of choosing suitable posting options and content that resonate with your audience is a continuum that lasts for as long as your business thrives.
However, starting on the right note is essential. Here are some strategies that you can implement.
Carry out in-depth research
As a startup, it is essential that you do valuable research into competitor companies or brands, their audience, content, and identify top-performing posts or business pages in your niche. This will help you discover the essential tips and tricks for your brand that you need to kick off your business account and grow your online presence.
Look out for prominent opportunities that competitor brands have missed and take advantage of them.
Make use of a social media calendar to stay consistent
Your designated timing for posting content on your business page is important. Finding a balance between the regularity of your posts and the content posted is essential. You do not want to post too much or little, be too "salesly" or casual, to prevent being annoying while also staying at the top of your customer's minds. Preparing content and using a social media calendar keeps you consistent and your business page active.
Determine what features will benefit your business
Whether it be Instagram stories, IGTV, Hashtags, Instagram lives, image or video ads, story ads, or shoppable posts. Identify which of these features will benefit your business depending on the kind of product or service you offer and maximize it.
If you are not sure which is of a more significant benefit, you can try each of them out and decide which produced better results for you.
Ensure that every content posted corresponds to your brand and meets your customers' needs
Keep a consistent tone and feel with your content and posts. Maintaining a brand pattern sends a message to your audience and allows for easy identification. This goes beyond the visuals, as it also involves written content. Including stories and keeping up with new trends also makes your brand more attention-worthy.
Track your performance with Instagram insight
Keeping track of your performance keeps you alert and always at the top of your game. Instagram insight is a free analytic tool made available to every business page on Instagram. Through the data provided by this tool, you can keep track of your engagement levels, performance metrics, follower actions, and demographics for each content posted. Using the information provided, you can identify your weak points and strengths, make adjustments where needed, and improve your content marketing strategy.
Conclusion
Instagram is a great social media marketing platform for startups and an effective way to reach your desired audience. Its accessibility, increasing user base, and outstanding features make it an even superior choice over many other social media platforms. 
At first, incorporating this platform into your social media marketing strategy may be difficult, especially as a startup. But, with time, effort, unwavering consistency, and the proper knowledge, it can turn out to be a game-changer for your startup.  
References 
QuickSprout: 18 Tips to Improve Your Instagram Marketing Strategy
HubSpot: Instagram Marketing; The Ultimate Guide
NeilPatel: Instagram Marketing:10 Powerful Instagram Marketing Tips (That Actually Work)
Oberlo: The Complete guide to growing your Business with Instagram Marketing
About AbstractOps
If you're an early stage CEO, AbstractOps handles and automates your HR, finance, and legal ops — so that you don't have to. We help you Be Scrappy, Not Sloppy.
We understand that ops can be painful. If you have any questions or need assistance with your ops, drop us a note at hello@abstractops.com. We'll do our best to help.
---
---
The following two tabs change content below.

Editorial Staff
This article was written by SBMarketingTools.com editorial staff.

Latest posts by Editorial Staff (see all)