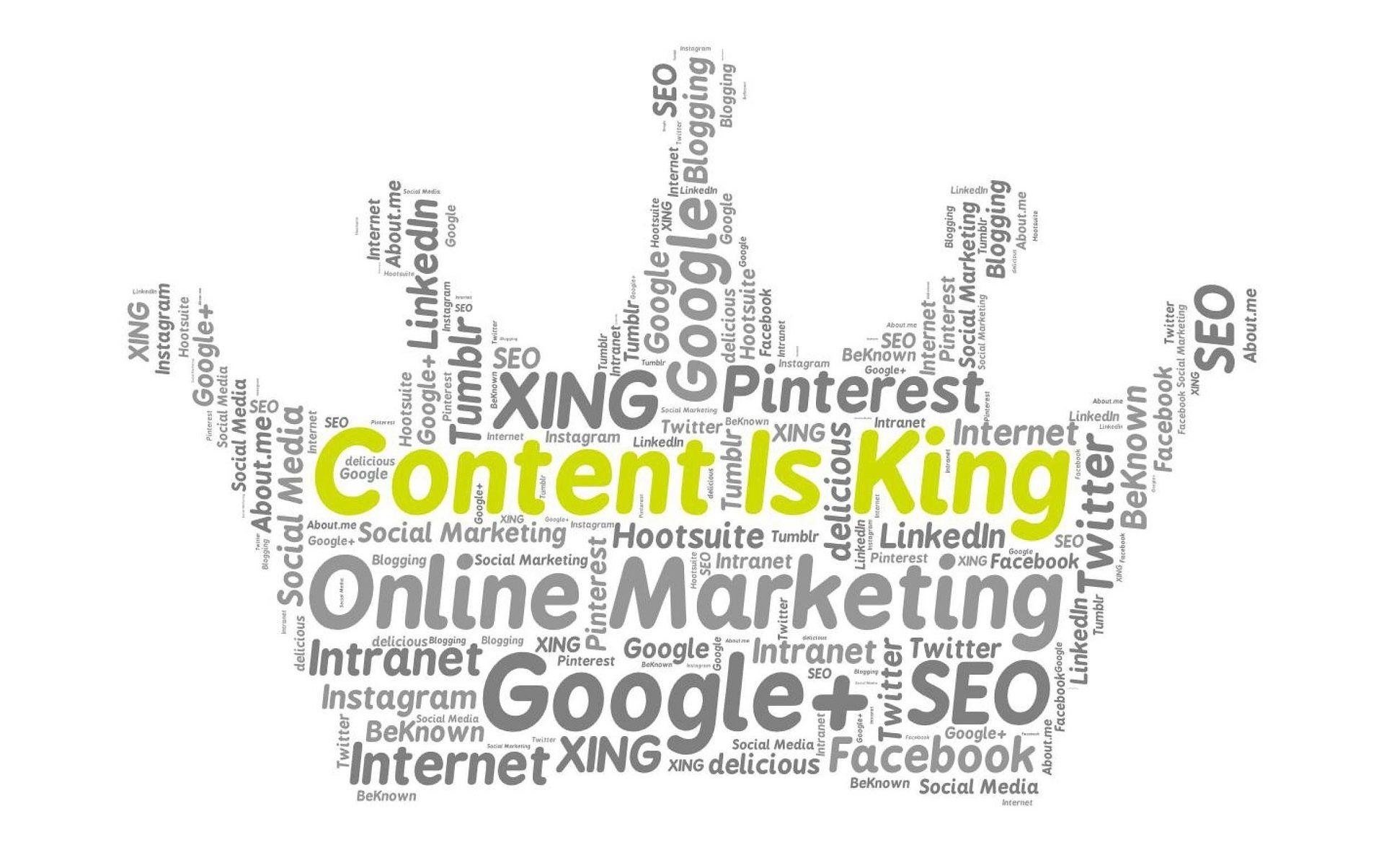 5 new content ideas you can generate that are easy and fast to create for your company blog
Many say that  "content is king" in today's marketing landscape. Even small businesses rely on unique content, such as blog posts, to bring visitors to their websites, generate leads, delight customers, and increase brand awareness.
But sometimes you and your team are just too busy to spend time writing a brand new piece of content. At these times, it seems like a Herculean task to come up with a blog idea, let alone write one. However, there are actually quite a few ways to generate new content, even when you're pressed for time.
From expert quotations to pertinent videos and even reader polls, there are several new content ideas that can not only save you time, but freshen up your blog cycle too. These methods will keep your readers engaged with your business when you're busy keeping the ship afloat.
---
---
Idea #1: Mix Up the Format
Not all of your blogs have to center around writing. Varying the types of content on your blog can cut down on the word count and make your articles more interesting for readers. Developing blogs around videos, photos, infographics, GIFs, or other media can keep readers enticed and decrease the amount of writing you have to do.
Ideally, the media you produce will relate to your product or industry. You can demonstrate a valuable or little known feature of your product that can solve a specific problem. Or you can produce media like:
how-to videos
unboxing videos
explainer sessions
impromptu interviews
footage from trade shows and events
topic Q and A's
employee profiles
You can add a few written paragraphs to contextualize the media, but try to let the media do most of the talking.
Idea #2: Repurpose Existing Resources
You probably have existing resources on your website, in printed materials, or from internal communications that are ripe for blog topics. Troubleshooting articles, marketing collateral, press releases, award applications, customer success stories, and company newsletters can all be quickly converted into blog posts.
You'll most likely have to rejigger the old content before you can post it in a blog. If the content is public-facing, such as a troubleshooting guide, you might want to rewrite the piece for a different reader (e.g. for a prospect instead of an existing customer) to avoid saturating the topic. Also remember that search engines will declass pages that have duplicated content, so make sure to at least reword the blog before posting.
If the old content is not public-facing, such as an awards application, all you'll have to do is format the relevant portions. The same goes for offline sources, such as flyers, pamphlets, or anything else your business hasn't published on the internet.
Idea #3: Incisive Quotations
Incisive quotations are a rich starting point for a short blog, because they stand on their own, but invite elaboration. Quotes also catch readers' attention when skimming an article. You can center a full blog on a thoughtful quote by adding three to four supplemental paragraphs.
You can generate quotations by asking executives or industry experts to respond to news, columns, blogs, or other articles that are circulating in your sector. Use outside links to back up the claims in the article. When possible, outsource the writing to other sources to save time and resources.
If you're having trouble finding a worthwhile quotation, try answering a question that a customer has raised on social media. Or dig into your ticketing system archives to see what questions people tend to ask about your business. These databases are also great sources for FAQ style blogs.
Idea #4: Listicles
Listicles can offer value simply by organizing related links, videos, or other pre-existing content into a skimmable format. Listicles are helpful to compose in a hurry because they free you from having to write original content. Although it's nice to link to your own content, you could conceivably produce a listicle blog solely with outside links and content, as long as you cite them.
As far as harvesting links go, ask your employees to send you a handful of insightful articles or videos that they liked recently. For a more long-term strategy, invite your team to post interesting articles to a dedicated email thread or chat channel. Or, set up Google alerts for news related to your industry and write a short round-up on the most relevant pieces. Bustle, Thought Catalog, and Rabbut all offer good starting points for how to craft a listicle.
Idea #5: Interactive Blogs
An interactive piece of content, such as a reader poll, voting page, or suggestion box, can often add a captivating participative element to a blog. You can write a short piece about a contentious issue within your industry, and ask your readers to weigh in on the question with an embedded poll.
Promote the piece on Twitter, Facebook, and other social media channels to engage participation. After you have the results, you can churn out a short follow up blog to announce your findings.
Easypolls is a free and simple way to generate polls. The service allows you to embed the polls in your web page via HTML. SurveryMonkey, FreeOnlineSurveys, TypeForm, and PollMaker are other survey and poll services that you can use for your blog. Suggestion Ox and Free Suggestion Box are online suggestion boxes that allow users to respond anonymously with text.
New Content: Right Under Your Nose
If you're pressed for time and need to get a blog up ASAP, there are plenty of ways to create content in less than an hour. Often times, the solution is right under your nose, in the form of content that's already been written, quotes that are waiting to be shared, or videos that you can record in a few minutes.
While some of these ideas may be easy to put together, don't sacrifice quality for quantity. If you're in a pinch, try one of these methods to keep the content flowing for your business.
---
---
The following two tabs change content below.

Kevin Bartley is a senior contributor at
The Business Voice
, a thrice weekly publication on business strategy and communications. He has written on topics as diverse as leadership, team management, marketing best practices, and
cloud phone system
optimization for small and medium sized businesses.

Latest posts by Kevin Bartley (see all)