Follow this polo shirt guide to perfect your employee attire and staff uniforms with the logo and all of the other aspects of the design.
This post is your one-stop guide if you'd opt to choose polo shirts as your staff uniform. We will tell you everything you need to know in order to help you choose the best kind of polo shirt for your staff. This post will tackle the following:
polo shirts, in general

elements to consider when buying polo shirts to be used as staff uniform

polo shirt styles

polo shirt fabrics

polo shirt knits

polo shirt features

polo shirt branding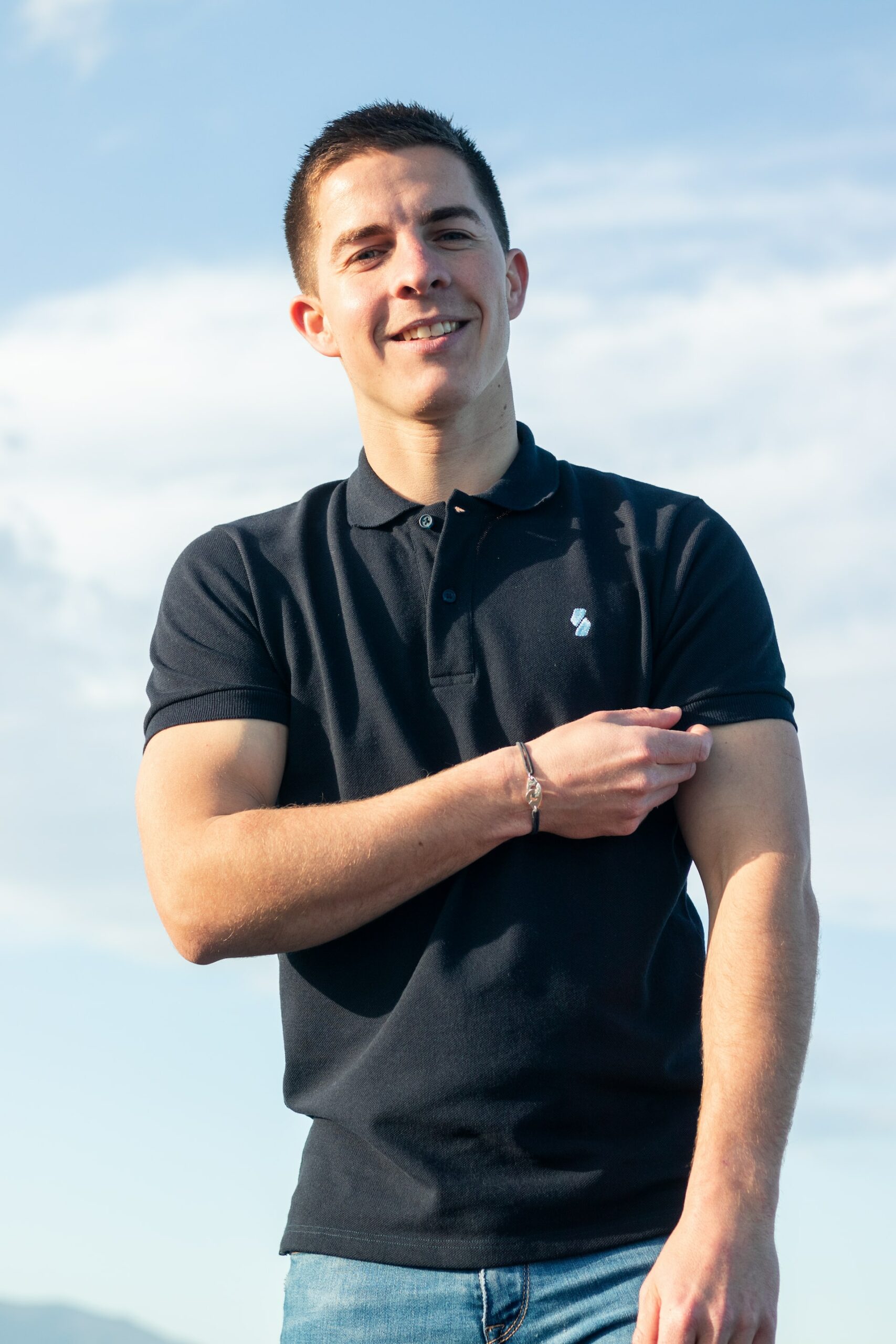 ---
---
What are polo shirts?
A polo shirt is any upper wear that is made of knitted fabric that comes with a collar and a placket that usually comes with two or three buttons. They are usually worn as:
part of a smart outfit

part of a preppy outfit

part of a smart casual uniform

alternative to regular cotton t-shirts 

corporate shirt
You should consider the following elements when looking for a polo shirt as your staff's uniform:
Suitability

– will the polo shirt match your work environment? 

Brand Compatibility

– will the polo shirt match your branding?

Comfort

– will your staff be comfortable wearing them?
What polo shirt styles are available?
Polo shirt styles usually come in the following:
men's style

ladies' style

children's style
Such styles come in the following varied designs:
ladies fitted polos

long sleeve polo

heavyweight

men's slim fit

lightweight polo shirts
The following are the most popular polo shirt manufacturers:
Premier Workwear

Gildan Clothing

Kustom Kit

Fruit of the Loom

AWD Just Cool

Asquith and Fox

Russell Work Clothing
Fabric Guide
The following are the fabrics used for polo shirts:
Cotton – this fabric is made of natural fibers. It creates a polo shirt that is comfortable, durable, and soft. Cotton nicely contours the body. You need to take note though that cotton can suffer from slight shrinkage after washing.

Polyester – this fabric is made of synthetic fiber. As it is synthetic, this fabric does not shrink, fade, or crease. Polyester polo shirts are preferred by many because they can absorb moisture well. So much so that it can keep one's body cool for longer periods. You need to be aware though that a polyester polo shirt cannot absorb fluid well. Such can create an unwanted odour.

Polyester and Cotton Mix – this is the most popular fabric for polo shirts. Polycotton is both soft and durable making it a perfect

material used in polo shirts

. This kind of polo shirt is perfect if you want to put prints or embroidered logos on your uniform.
Knit Guide
There are two kinds of knits mainly used in manufacturing polo shirts and they are as follows:
Jersey Knit – a polo shirt with a jersey knit has a smooth finish. Its knitting is close and it has a stretchy feel. Polo shirts with this knit are lighter and crease-resistant. 

Pique Knit – this is a popular knit style for polo shirts. This knit creates a more open and textured weave. Hence, this knit results in a heavier fabric that in turn allows for good airflow. This knit creates a highly durable polo shirt. 
Polo Shirt Features to Consider
You should closely check and assess the following features when shopping for a polo shirt:
Placket – this is the part of a polo shirt where buttons are attached and fastened. 

Twin Needle Stitching – polo shirts should have two lines of identical stitching. Such a stitch allows for a strengthened hem and a premium-looking polo shirt. 

Fabric Weight GSM – GSM stands for grams per square meter of fabric and it is used to measure polo shirt fabric. Refer to the following for particular kinds of polo shirts: heavyweight (over 300 gsm), medium weight (245 gsm), and lightweight (165gsm).

Cuffed Sleeves -long sleeve polo shirts have eight cuffed or ribbed sleeves. Short-sleeved polo shirts can be open-hemmed. 

Side Vents – vents allow for better airflow. They are stitched into polo shirts and placed under armpits. 

Yoke – this is the semi-oval shaped stitched pattern that you will usually see on the back part of the collar.

Moisture Wicking Property – polo shirts with moisture-wicking property can keep one's body cool and dry. 

Taped Neck Seams – this is placed to strengthen the collar shape of a polo shirt. 
Branding
It is important for polo shirt uniforms to be branded. This very branding will make your chosen polo shirt uniform look polished, intentional, and professional. To place your branding on polo shirts, you can opt to do the following:
Via printing – you can choose to have your logo printed on a polo shirt by doing the following: screen printing, digital printing, cut logo transferring, and direct-to-garment printing.  

Via embroidery – this method will involve the stitching of your logo or design upon a polo shirt. You will need to have your digital logo converted into an embroidery format through special software. Embroidered logos are very durable. Just like printing, you can decide on the size, color, and design of your embroidered logo. If you will have your polo shirts embroidered, the pricing will depend on the stitch count of your logo.
(Polo shirt logo placement list below image)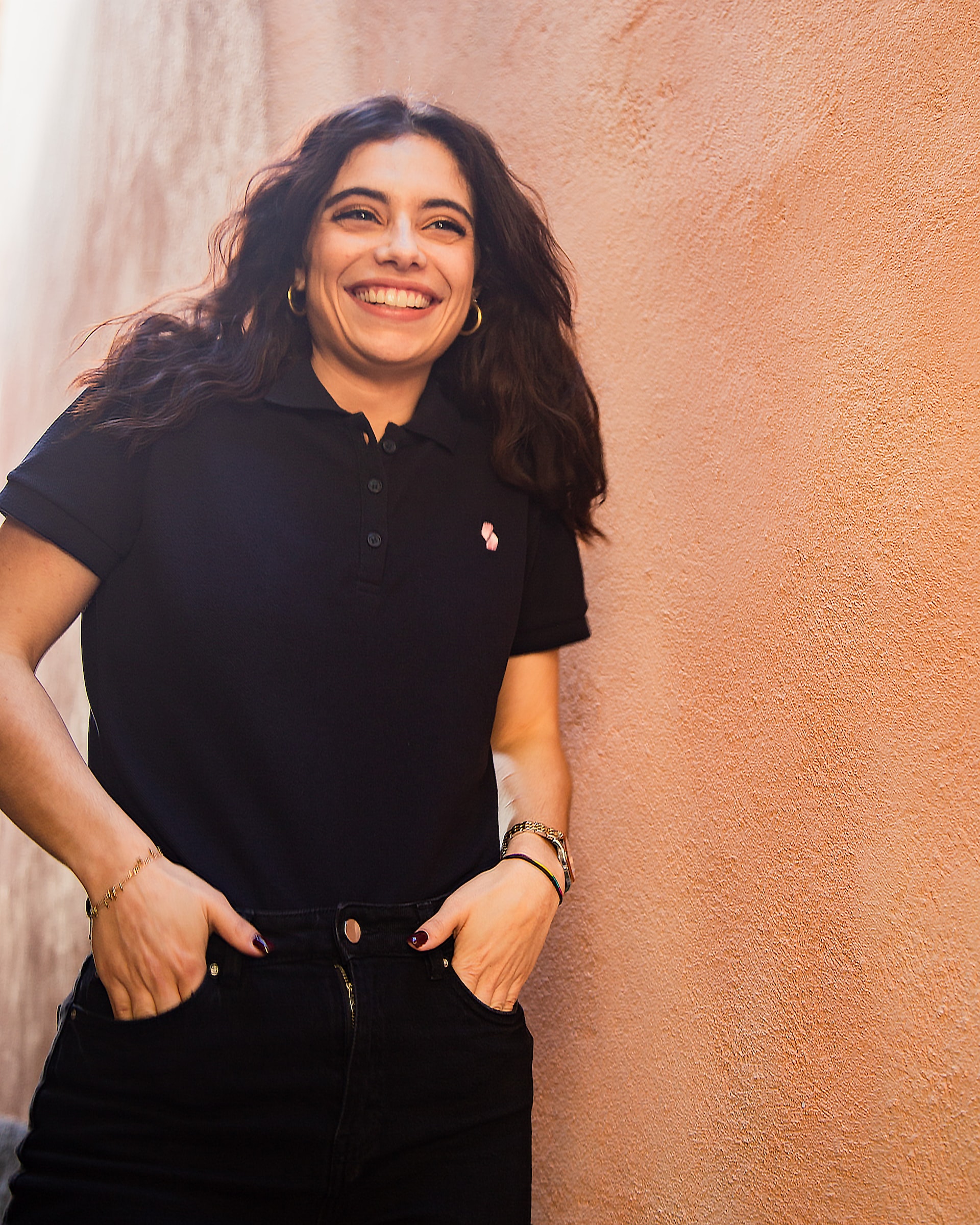 Logo Placement
Companies often place their logo on the following parts of the polo shirt:
right chest

left chest

polo shirt collar

either sleeve

back yoke near the collar 
---
---
The following two tabs change content below.

Editorial Staff
This article was written by SBMarketingTools.com editorial staff.

Latest posts by Editorial Staff (see all)