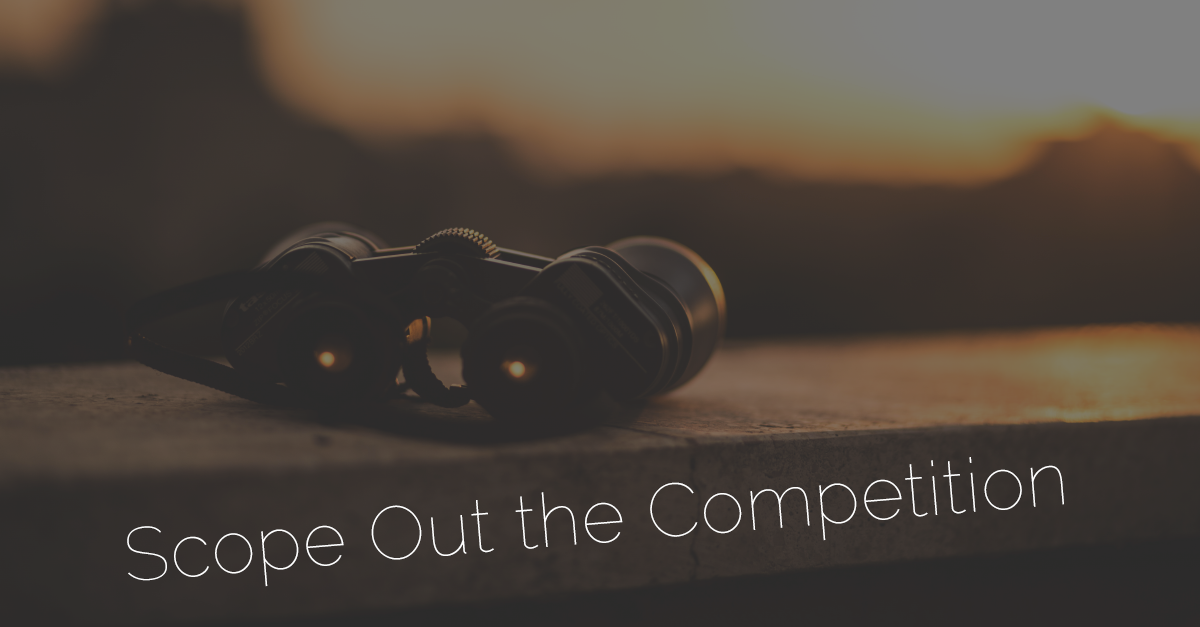 We all want to know what our competitors are doing. But no one wants to tip off their rivals while doing research. Creating phony leads are easy, but there are actually less risky ways to obtain the same information about your competitors.
Here are six sneaky ways to scope out your competition.
---
---
Compare SEO Rankings
Aside from a Google search, services such as SpyFu and Moz allow you to compare your website's SEO rankings to those of your competitors. This lets you see the keywords you're both competing for. You can use this data to tweak your own content and optimize it for the phrases you want to target.
Some additional SEO tools include Alexa (traffic monitoring), SE Ranking (search ranking tracker), Monitor Backlinks (backlink tracker), and Simply Measured (social media metrics).
Dig Into Social Media Profiles
Social media accounts are ideal for gauging the public persona of your competitors. This is where the company's viewpoints, controversies, and customer relations are on full view.
Twitter, Facebook, and other social media platforms show you how the company interacts with its customers, how often the company is engaged online, what its most popular content is, when service disruptions take place, and other details that might not be displayed prominently on the company's website.
The information you gain by monitoring these channels can also influence your own social media and customer service strategies.
Read Real Customer Reviews
Third party review sites can tell you a lot about a competitor. Unlike social media accounts, these review sites are not affiliated with the company, and offer the opinions of real customers.
These review sites can answer many qualitative questions. For example, reviews usually reveal if a company's product met the user's expectations and what level of service they received. Look for ones that are well-written and evaluate both the positive and negative aspects of the person's experience.
Understanding how customers feel about your competitors can help you better position yourself in the market and address common pain points with your messaging.
Subscribe to a Newsletter/Blog Feed
Most companies have a mailing list that you can sign up for online, to receive either a curated newsletter or a feed of recent blog posts. These emails show you how often content is delivered, how the company addresses subscribers, and the latest in company news. Sometimes a company will even reveal new information to subscribers before a making public announcement.
Discover the Services They Use
By using tools such as builtwith.com, you can discover what services your competitors use to build their websites. This can help your web developers find out how exactly a competitor's website is modeled, and what makes it tick. It can also come in handy for your design team when they wonder how your competitor accomplished a neat design trick.
Read All Available Content
Although it may be time consuming, it's worth checking out your competition's long-form content offerings. White papers, sales collateral, eBooks, and other downloadables can give you a sense of how a competitor presents itself to different segments of their target audience.
By reading this content, you're essentially getting a sense of how the company sells itself, and what it assumes its greatest assets, and perhaps weaknesses, are. Reading rival content can also inform your own copywriting process.
Know Your Competition
No matter what industry you're in, knowing more about your competitors allows you to make more informed decisions about your own marketing. These tips will let you scope out your competition without drawing attention to yourself, and keep you away from crossing professional boundaries you don't want to cross.
---
---
The following two tabs change content below.

Kevin Bartley is a senior contributor at
The Business Voice
, a thrice weekly publication on business strategy and communications. He has written on topics as diverse as leadership, team management, marketing best practices, and
cloud phone system
optimization for small and medium sized businesses.

Latest posts by Kevin Bartley (see all)