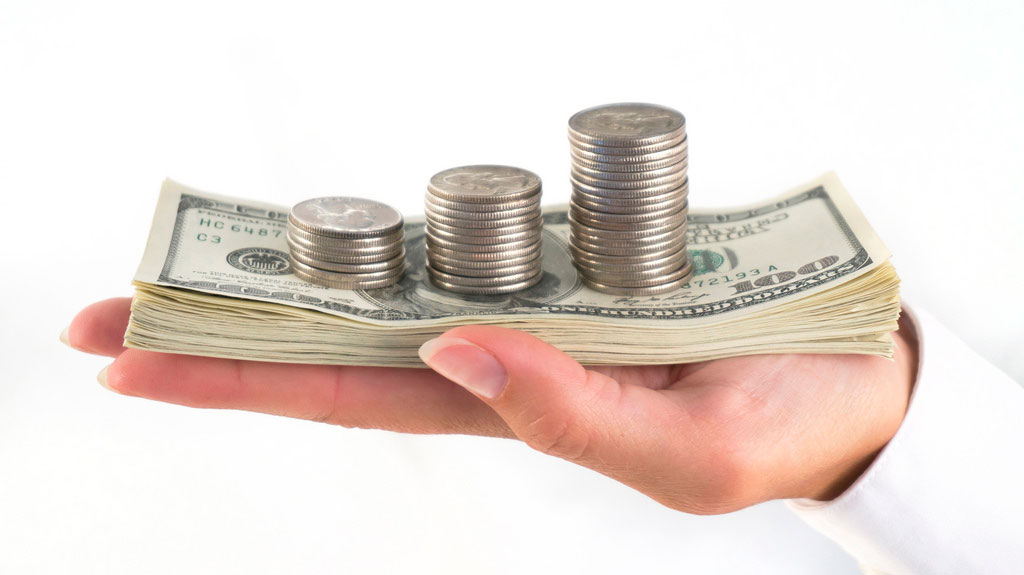 SPONSORED POST

Kabbage helps small businesses get the funding they need to grow. We have funded $1.6 billion and are trusted by 100,000+ small business owners.
Having a well thought-out marketing plan is essential for small businesses, especially in the early stages when generating demand and building a customer base. During this growth phase, your business should allocate a larger percentage of its revenue to marketing to support ongoing growth. In fact, some small businesses spend as much as 50 percent of their revenue to launch a marketing program to invest in customer acquisition, building brands, and other critical marketing initiatives. However, if your business is not generating sufficient income to fund a marketing strategy, it may be time to consider a business loan.
Fortunately, you have several financing options that can help fund an ambitious marketing plan. You can apply for working capital loans with Credibly if you are aiming to receive funding for your next project.
Here's what business owners need to know.
---
---
What Goes into a Marketing Strategy?
In today's technology driven world, the core of any marketing strategy is an effective online presence. A digital marketing strategy must include certain key elements for positioning a business in the market, identifying the target market, conveying a core message, and have the supporting capabilities to cultivate contacts and relationships. Your online marketing plan should include website, a blog, email marketing, and a social media presence on relevant networks, all integrated into a comprehensive strategy. In addition, advertising support in terms of search optimization, paid social advertising and SEO support may also be needed.
How can you plan for the costs of a working digital strategy? The cost to launch a high quality website with mobile responsiveness can range between $3,000 and $10,000. The ongoing costs of maintaining the site, including security certification, hosting, and maintenance can costs hundreds or even thousands each year.
Content Drives Your Marketing
It's also important to think about the costs behind your content strategy. Content increases visibility, keeps traffic coming to your site, and engages visitors and potential customers. Websites house content that can be delivered to users based on their needs, preferences and personal interests. Timely and relevant content is essential. When users visit a website where the content isn't updated or useful, they simply move on to the next competitor.
Digital content – whether it is blog articles, podcasts, videos, or free reports – serves four essential purposes on websites:
It engages users and encourages them to come back
It differentiates the business
It's essential to raise the visibility and authority of the business
It is what spurs the call-to-action
It takes time and/or money to create a continuous stream of fresh content. Some businesses are able to do it on their own, but it can time consuming and it becomes increasingly difficult to come up with fresh new content ideas. Businesses that are willing to invest in their marketing strategy can outsource their content creation; depending on your niche and the depth of content, companies can expect to pay anywhere from $50 to $500 (or more) for a blog post and several thousand dollars for an in-depth white paper or eBook.
Financing Sources for a Marketing Strategy
Once you have determined your marketing budget, you can begin to consider your options for financing your marketing. Every business is unique as are their marketing needs; however, for most businesses, a budget of $10,000 will cover the initial costs of the launch, while providing a reserve for ongoing costs until revenues are sufficient to cover them.
Here are the best options to consider depending where your business is in its development.
P2P Lenders
If your business is too young to qualify for a business loan or a line of credit you could tap into a fast growing lending source called peer-to-peer (P2P) lending. P2P websites are where borrowers and investors come together to fulfill each other's needs. Investors are looking for better yield on their money, and borrowers are seeking funding that may not be available through traditional banking sources. P2P sites screen prospective borrowers based on their creditworthiness and business potential. If you create a strong profile that expresses a compelling business need, you are likely to attract a pool of investors willing to lend you some money. The loan rates range from 7 to 29 percent. However, it's important to be aware that P2P lenders may prefer that their funds be used for more concrete investments such as new equipment.
SBA Microloan
Another source for businesses that have yet to establish a solid credit history is a Small Business Administration (SBA) Microloan. Microloans are issued by SBA-designated microlenders in amounts ranging from $500 to $35,000. Qualification criteria vary from lender to lender, but, generally, microlenders may require some form of collateral or personal guarantee from the business owner. You can find a list of microlenders at the S.B.A. site. The loan rates range from 10 to 13 percent.
Platform Lender Business Loan
A business line-of-credit (LOC) or business loan may be the best option for growing businesses that need funds for marketing. Obtaining traditional bank loans is a grueling process; often, banks aren't willing to lend funds for marketing. Instead, companies can look to platform lenders which are more flexible with their commercial lending terms. In addition to a flexible financial analysis that looks at sales, cash flow and other indicators instead of past credit history and collateral, platform loans can be used for a wide variety of purposes. The application process – and receiving funding – also occurs quickly which allows businesses to be agile in their marketing plans.
Are you a small business owner that has used funding to finance a marketing push? Share your best tips with our community below to help other entrepreneurs strategically use marketing to grow their businesses.
---
---
The following two tabs change content below.

Small Business Marketing Tools offers sponsored content opportunities for businesses with relevant small business product or services. Build your brand while offering valuable content to growing small businesses.
Learn More.

Latest posts by Sponsored Post (see all)