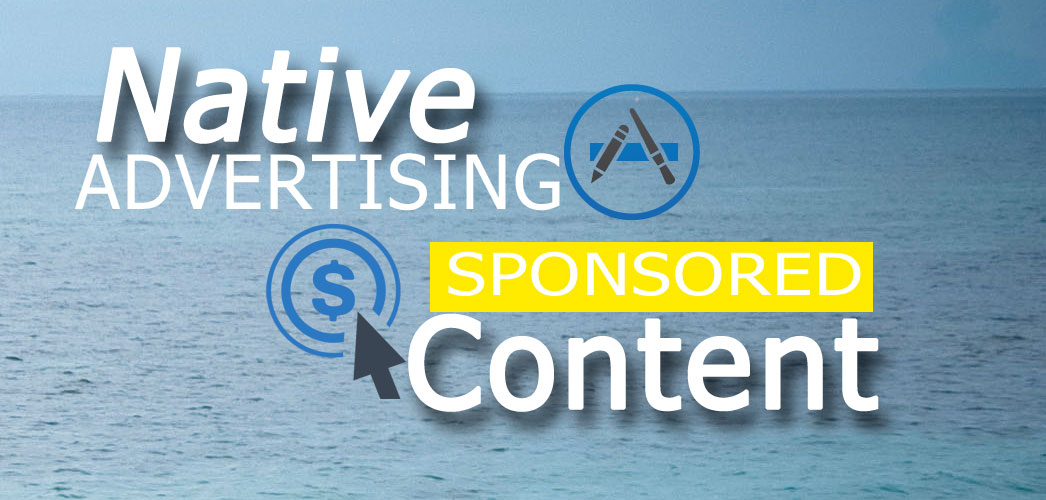 The difference between native advertising and sponsored content, and advertising opportunities for small businesses
Small businesses are always looking for ways to get their message heard… in a meaningful and cost-effective manner. While print advertising still remains a viable option, online advertising has offered brands a more measurable way to advertise and drive action to their website. And for publishers, online advertising has offered a new revenue stream to supplement declining print ad sales.
The problem with online advertising is the clutter. Traditional online advertising opportunities (like banner ads) are not as effective as they used to be for brands. Banner ads are getting much lower click through rates because consumers are becoming blind to them. They are looking for content that adds value to them… educates, informs or entertains.
In an effort to cut through the online clutter many brands are beginning to create their own content as part of a content marketing strategy, but they still need a "venue" to reach their target audience. Sharing on social media is one way… but the content-rich environment that publishers have created is an ideal platform for brands to reach their target audience.
And that's why native advertising and sponsored content is growing in popularity in the online publishing world – creating cost-effective opportunities for small businesses.
---
---
Native Advertising vs Sponsored Content
The terms "native advertising" and "sponsored content" are often used interchangeably when they are really quite different. They mean different things, they are implemented in different ways. They also create different opportunities for both brands and publishers.
So here are some simple definitions:
Native Advertising

…is a form of online advertising, but it matches the editorial content of a publisher's site and is native to the specific publication or platform it appears on, mimicking the qualities of the publication or platform. Native ads are promotional, biased to a brand and aimed to convince rather than inform the audience. Native advertisements blend with site content so as not to disrupt the user experience.

Sharethrough.com, a native advertising technology company, gives their "official" definition:
Native advertising is a form of paid media where the ad experience follows the natural form and function of the user experience in which it is placed.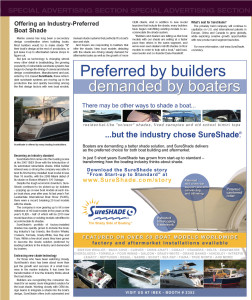 Sound familiar? It should if you have ever picked up a publication and read an advertorial – an ad that is meant to look like editorial. Advertorials are usually placed within the content of the publication with notation that it is a paid advertisement.
In the online world we call advertorials native advertising – but really it is a lot more.
Simple, yet good examples of native advertising are promoted posts on Facebook or Twitter. They are designed to look like content users will see in their news feed. More sophisticated examples may include special infographics created on Fast Company by companies, or "top XYZ" lists created for BuzzFeed to match their typical list format posts. In fact, check out BuzzFeed's advertising opportunities and you'll see how they have built their business around native advertising.
It should also be noted that instead of annoying readers who might quickly click off the page if they think they're being sold to, good native advertising enhances the overall experience and are more likely to be shared on social media.
According to marketing expert Seth Godin, the key to creating content that appeals to an audience is not marketing a product or trying to sell something. He says: "There are two kinds of native content: There's content I want to read and content I don't. If you're putting content I don't [want to read] in front of me, it doesn't really matter how much you got paid for it—I'm probably not happy."
Sponsored Content

…is when a brand pays a publisher to have their name or message associated with a particular story or editorial. The content is not brand-biased and focuses on informing rather than convincing their target audience. With most sponsored content programs the brand doesn't get a say in how the content is developed – the editorial is developed by the publisher and they are simply associating their brand with the topic. The strategy behind this is to become a thought leader in the industry, and increase the value of the brand.

Sponsored content should fit the culture of the publication and appeal to the publication's readership. Since sponsored content sits alongside editorial content, it can go a long way in building a brand's credibility and strengthening a brand's message.  And if the content is useful or entertaining it can favorably influence perception of the sponsor's brand.
So for example, if a publication wanted to write a thorough article on how innovative business tools are improving the productivity for businesses, XYZ company that offers a slick online business tool would be happy to sponsor the piece (even if we are not directly mentioned) because they want their brand associated with that topic idea of innovative business tools.
Confused about native vs sponsored vs advertorial vs brand content? Check out this content flow chart by World News Publishing Focus to determine what the appropriate term or use may be: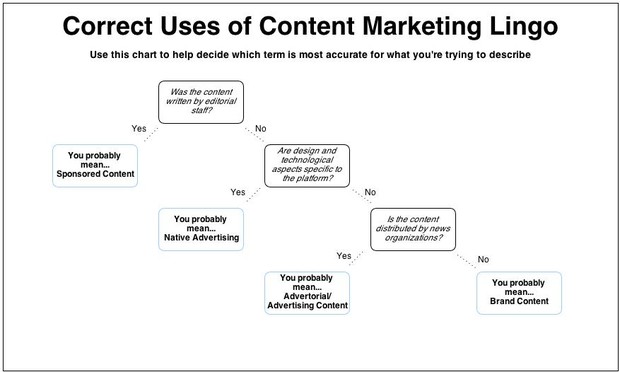 Establishing Guidelines – for Brands and Publishers
Many in the advertising world are a bit weary of adding native advertising or sponsored content into the mix. Some say it muddies the waters between "church and state" or may jeopardize the journalistic integrity of a publication.
Others argue that the "pay to play" mentality has already been going on quite a bit – deep pocket companies are getting more exposure in editorial coverage… and as the marketing director for a growing startup in the industry, I would tend to agree!
If anything, putting a real program in place – with guidelines and expectations – will create a more disciplined approach for both brands and publishers. These new forms of online advertising CAN be effective without being deceptive to the reader.
That being said, for native advertising and sponsored content to be effective it's really going to be up to the individual publishers to set their own rules of engagement… and then the brands to adhere to them.
Some guidelines for our industry might include things like:
Ensuring native content flows with the look & feel of your editorial content
Creating partnerships with brands and editorial teams to produce high-quality content – make sure your ideas are aligned
Clearly identify any sponsored content as "brought to you by" or "sponsored by"
Accepting content that adds value to readers (informs, entertains, etc.)
Always keeping the consumer/target audience in mind
The truth is that, when done right, native advertising and sponsored content CAN add value to a publication and their readership. In fact, the New York Times revealed that readers are spending the same amount of time on paid posts as news stories. The key to success will be having content of value to your readership vs. irrelevant content. And of course being transparent with any paid posts.
Sure there are fears that paid content is creeping into our real news feed. Many have watched John Oliver's take on native advertising – depicting it as eating away at real news integrity – and say "See!". Yes it is very funny (arguably exaggerated for a comedy bit)… and yes, good native advertising is a fine line… but his point about people not willing to pay for online news or content is very real.
The reality is that brands and consumers are expecting more from online publications than simply old school banner ads. They want to be informed, entertained and engaged. These new forms of online advertising give publishers an important new revenue stream and an opportunity to integrate advertising in a more seamless fashion. I for one am looking forward to seeing the opportunities that will arise for marine businesses as the industry begins to adopt a more creative approach to online advertising.
Looking for Sponsored Post Opportunities? If you are a business offering B2B marketing or productivity tools, check out our sponsored post opportunities.
---
---
The following two tabs change content below.
Latest posts by Diane Seltzer (see all)