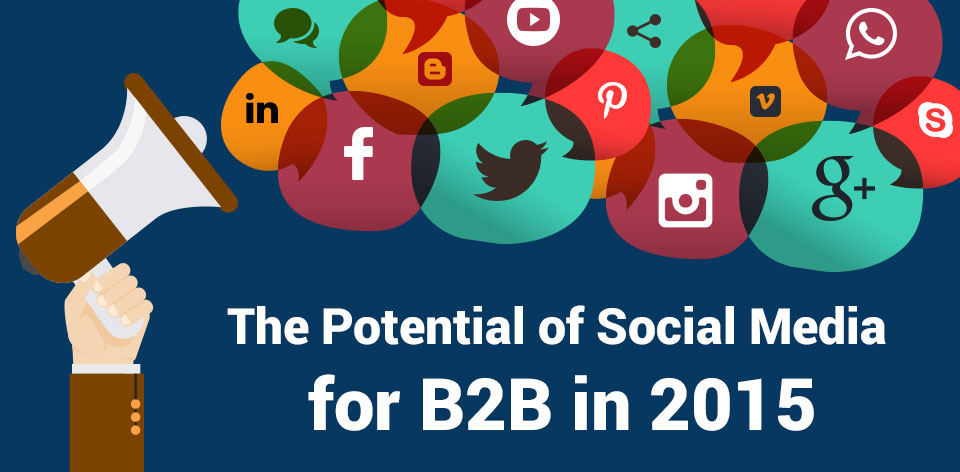 How B2B businesses are tackling social media challenges in 2015 and making the most of opportunities
The ever-changing social media landscape is keeping businesses on their toes. Just when you think you "got it", the opportunities shift and the challenges pile up.
For B2B businesses managing a presence on social media that really gets results can be even trickier. But navigating the changes is a non-negotiable duty in today's digital world. If your company is not active on the right social media challenges you are just making room for competition to shine.
---
---
B2B Social Media Benefits
There are many benefits for B2B businesses to remain active on social media.  Social media helps B2B businesses build credibility, acquire and retain customers, and build reputation in tough markets. And where corporate B2B websites tend to be a bit buttoned-up in style, social media gives businesses the ability to show some personality – something all customers appreciate to see, whether they are businesses or consumers.
Customer loyalty is one increasing benefit for B2B businesses when it comes to social media. Others include increased exposure, lead generation and reduced marketing expenses. (See the full infographic below for more benefits).
B2B Social Media Opportunities and Tips
In 2015 there will no doubt be an explosion of advertising opportunities for B2B businesses. The level of targeting will allow businesses to really zero in on the right audience – making many social media sites the most cost-effective advertising platform available to businesses in terms of reaching your target audience.
This year it will also be important for many businesses to take a hard look at performance – evaluating which social media sites are really worth time and money for continued investment.
See the below infographic courtesy of Real Business Rescue for some more details on how B2B businesses are tackling social media in 2015 and beyond.
(note that some of these stats are based on UK figures, but most of the advice applies to the U.S. and internationally).
---
---
---
The following two tabs change content below.
Latest posts by Diane Seltzer (see all)