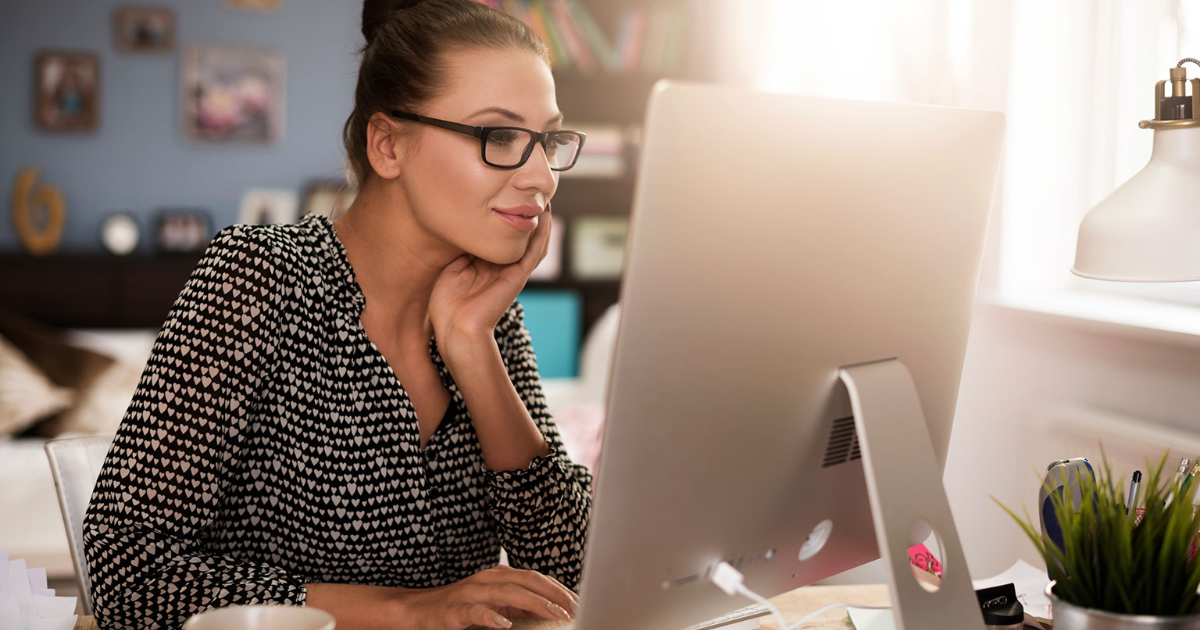 Make this the year you start your new small business and follow these tips for setting it up your business for success
If one of your New Year's resolutions was to finally start the business you've had brewing in your mind for the past year or two, this article is for you. If we're being honest, many small businesses fail in their first five years. If you want to avoid that, you should make sure that you properly prepare to open your small business and have a plan on how to grow it from the start.
Below are some ideas to keep in mind when opening your new small business.
---
---
Find Your Niche
When you're developing the idea for your small business, you'll need to find a niche where your business can flourish. You don't want to be exactly the same as a business that already exists because your business will likely fail in competition. An established business already has a client base and a hold in the market, so you'll have to figure out what will make people choose your business over others. In other words, what makes your business special? If you can't answer that question, you aren't ready to start your business.
Who is Your Target Clientele?
Many of the decisions about your business revolve around who you are trying to sell your products to. If you're selling clothes that are marketed towards women between 18 and 25, you probably will want to put more marketing effort into apps like Instagram over Facebook, but that can change with what demographic you're targeting. The products you're creating themselves will also change depending on who you're targeting, especially for a product like clothing. Even though there are overarching fashion trends, the way that different age groups will implement the trend can change.
Look at how similar businesses to your own market to their customer-base — even though you're trying to stand out, you should still take cues from your successful competitors. You may even be able to improve upon methods that they're already using to appeal to their demographic.
Start Simple
When you're starting your business, you should try to avoid starting with a more expensive and specialized product. The best products to start with are ones that are cheap to produce but can be sold at a decent profit. With that kind of product, you'll be able to use that profit to reinvest in your business. In addition, you'll be able to build your customer base as you build up your product base. The more readily available customers you have, the more you can grow your business.
Think About Taxes
Even before you start your business, you should look into the legal requirements. Will you attempt to do your accounting work in house, or will you join the 75% of U.S. and European firms that outsource for financial operations? If you're doing them in-house, make sure that you know all of the rules and specifications that come along with your business. Even if you're doing your taxes yourself, make sure that you have a professional you can turn to with any questions. If you aren't prepared to pay your taxes when tax season comes, you could be facing serious financial setbacks that could have a very negative impact on your business.
Can You Qualify For Any Special Certifications?
In the U.S. there are certain certifications you may be able to qualify for, like disadvantaged business enterprise certification. You qualify for this if 51% or more of the business is owned by people considered socially and economically disadvantaged according to the DBE guidelines. Government agencies are required to use a certain number of businesses with DBE certifications each year, so you could get government contracts if it's relevant to your industry.
Build a Brand
You'll want to think about what your business' brand will be, especially in this era of social media marketing. Good branding can make your business a real competitor against other, more well-established businesses. You should center everything around the mission statement of your business. With your business' mission at the center of your brand, you're sure to always be on-brand for any marketing materials you release. You should also choose one to three colors that you use in all of your marketing materials that can make your branding material visually similar and not just conceptually similar.
You should make sure to utilize social media when you're building your brand. Social media can immediately tell you whether or not your branding is working for your target demographic since you will be able to see each post's engagement. Make sure that you look into your analytics, which is available for Instagram and Facebook posts. As mentioned above, you should make sure that whatever social media platforms you are putting most of your effort in are the ones that are used primarily by your target demographic. Although some gen z people may be on Facebook, going for Instagram or Tik Tok would likely be more effective.
Your Physical Store
Once you open your business, you'll have to think about the kind of presentation that you have in your physical store if you choose to have one. Even if you're a primarily online business, you'll want to think about your presentation for any pop-up shops you may have. Although 76% of respondents in one survey said they thought tattoos and piercings lower the chance of someone getting a job, you don't have to abide by majority thinking. If it's fitting for your branding to have employees with tattoos or piercings, you can easily become part of the 24% minority who doesn't let it impact the hiring process. Thinking aesthetically in all directions is important to ensuring that your business has a strong brand from the first moment a customer finds you.
Starting a small business is a big step, and if you're ready to take that step, think through the things mentioned in this article. There are many facets of owning and operating a business, and although they aren't always easy to navigate, you can make your own path.
What do you wish you'd known when you started your business? Let us know in the comments!
---
---
The following two tabs change content below.

Valerie M. is a writer from Upstate New York. She received her Bachelor's degree in Journalism from The State University of New York at Fredonia in 2016 and is currently working at a digital marketing agency where she writes blog posts for a variety of small businesses all over the country. Valerie enjoys writing about music, animals, nature, and traveling.

Latest posts by Valerie M. (see all)