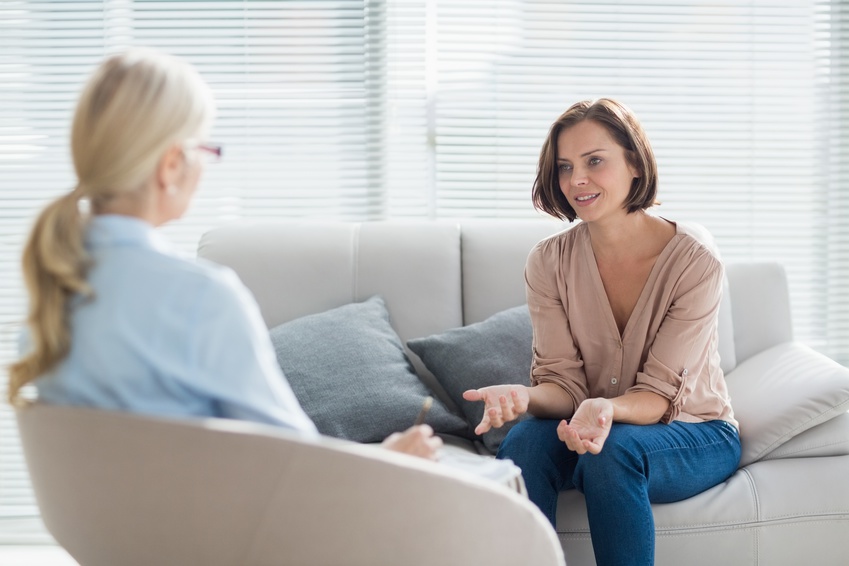 The stress of a small business environment can take a toll on employees – follow these tips for tip-top employee mental health
There are nearly 28 million small businesses in the United States today, and it's often been said that these businesses are the lifeblood of our economy. And anyone who has ever worked in a startup environment can attest to the fact that it's often a much different atmosphere than a traditional corporate or 'big business' work environment. Of course, that means many small business owners must act as their own human resources department. In that role, responding to mental health issues among your employees can be challenging.
Why is this important? First, many mental health problems fall under the umbrella of the Americans With Disabilities Act, which means employers are required to make reasonable accommodations for employees with mental health problems. And since approximately one in five American adults (roughly 43.8 million people) are affected by mental health conditions, it's important to promote a healthy environment for all.
As a small business owner, there are several ways you can keep your hard-working employees' mental health in mind while simultaneously maintaining high productivity. Here are just a few top tips small businesses can use to help keep employee's mental health in mind.
---
---
Prioritize Culture
It's not always easy to foster a sense of culture, communication, engagement, and overall satisfaction when it feels like employees are under so much pressure. It's okay to communicate goals, but as an employer, you should also realize that the best work comes from employees who truly take pride in their work and are satisfied in their current role. Think of how you can encourage employees to do their best work through positive feedback and an overall sense of culture.
Fostering a positive company culture doesn't mean you have to shell out on big company events, but once in a while, an employer-sponsored event can help workers feel more connected and even more productive.
Simplify Training
There's no denying the potential for the frustration that comes with implementing new software that may be overly technical. When choosing the best practices in terms of IT support and software, make it as easy as possible for employees to keep up with any changes that could impact their productivity, and by extension, their mental health. This is best done through sufficient training and auxiliary support.
A study from BitGlass showed that Office 365 has become the number one most used enterprise cloud application, but regardless of the cloud services and IT infrastructure of your business, keep the average employee in mind when making even small changes.
Find Balance
Finally, it's important to recognize your employees' needs for a comfortable work-life balance, which often means being more aware of mental health as a whole.
"Even the most well-intentioned mental health policies can fall short if employees don't feel comfortable taking advantage of them. Lead by example and look for opportunities to encourage your staff to use these policies and be open with you about what's going on outside of work. It's as simple as being transparent with your team about times you take off to prioritize your mental health," writes Rhett Power on Forbes.
With this in mind, don't hesitate to take another look at your business's current mental health policies and procedures, updating those that may cause more harm than good. And of course, always stay in communication with employees and encourage them to come to you with ongoing problems or concerns regarding their performance or mental health.
As a small business owner, you don't have the same resources as a large corporation. Respondents to a 2009 survey stated that they are 20% more productive on a company aircraft than in the office. While you probably can't afford private jets, you likely can't afford employee assistance programs either. However, with the above advice in mind, you can respond appropriately to mental health challenges in the workplace.
Ultimately, it's easy for a mentally healthy employee to stay productive on a daily basis, but it's up to you as an employer to participate actively in ensuring that your team is as healthy as possible.
---
---
The following two tabs change content below.

Valerie M. is a writer from Upstate New York. She received her Bachelor's degree in Journalism from The State University of New York at Fredonia in 2016 and is currently working at a digital marketing agency where she writes blog posts for a variety of small businesses all over the country. Valerie enjoys writing about music, animals, nature, and traveling.

Latest posts by Valerie M. (see all)