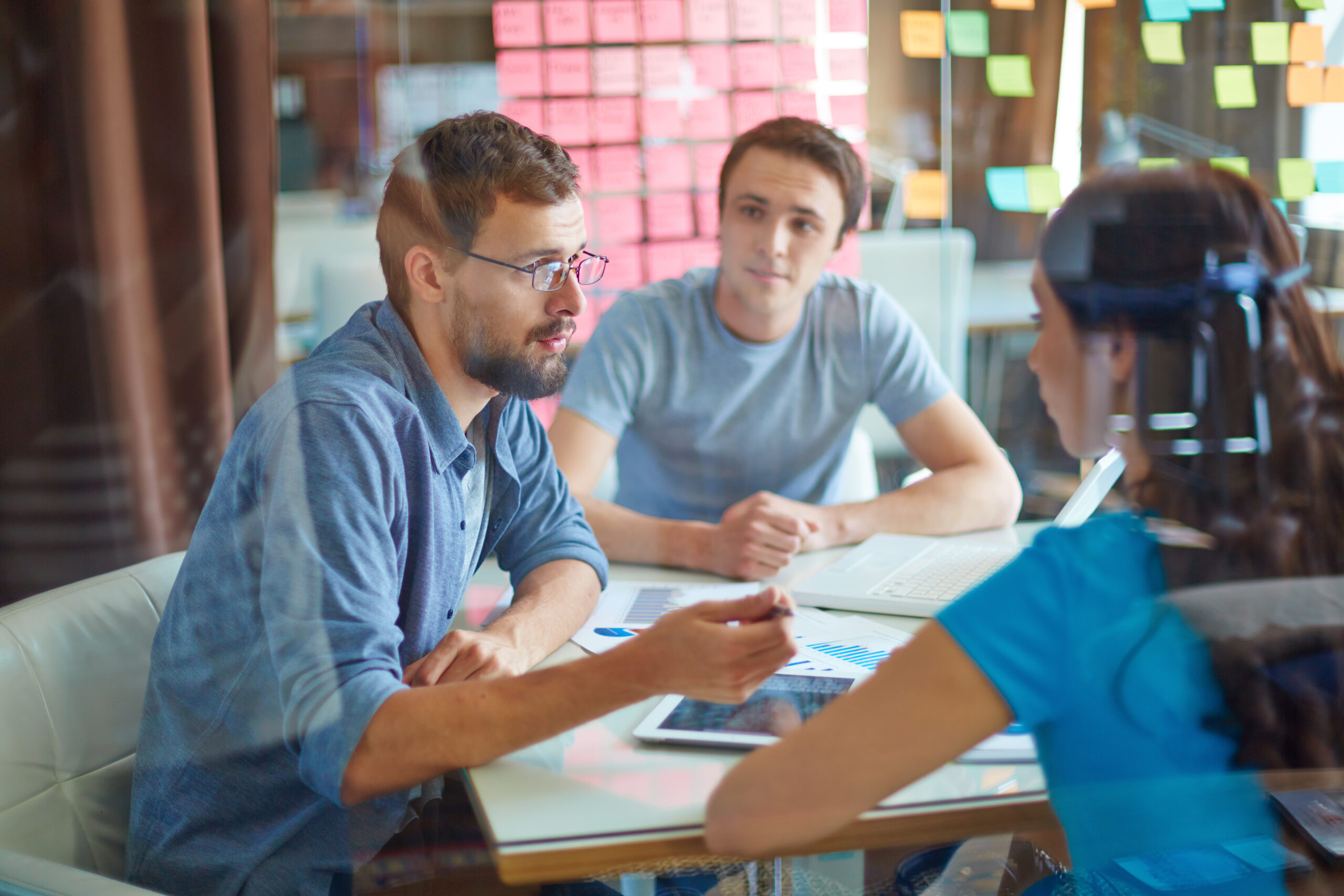 Both your employees and your small business can benefit from implementing some of these strategies for increasing workplace productivity
Workplace productivity often comes from the environment in the company, both from the physical environment in the building and the emotional attitude of management. There are many ways that you can increase productivity in your workplace, ranging from modifying the building itself to working on building stronger relationships.
Let's look at a few methods for increasing productivity in the workplace:
---
---
Repaint With an Inspiring Color
Color can influence the overall productivity of a company, helping workers to feel more relaxed, focused, and at ease throughout the day. For example, yellow is said to inspire positive energy, while blue is known for creating a calming atmosphere. A single gallon of paint can cover from 25-44 square yards, depending on the type of paint you choose and the color you select.
Remove Distractions
One of the best ways that you can increase productivity for the employees in your workplace is to remove the distractions that they're exposed to on a daily basis. Your employees need time to focus on deep, focused work so that they can be as productive as possible. It's difficult to do this if your business has an open floor plan, allows regular interruptions, or discourages the use of headphones. Removing distractions helps keep employees focused and productive so that they can work on the tasks that have the biggest impact.
Do Team Building Activities
Team building activities are a great way to encourage your employees to work together, be more productive, and lower their overall stress. Overall completion rates for the Locked In team building scenarios fall in a range between 65% and 25%. These activities help your employees stretch their skills and practice new thought patterns while working as a team to solve a puzzle. Many of these activities are planned for a specific amount of time and a specific number of people, so be sure to call ahead to make sure that the venue is ready to accommodate your group.
Reduce Stress
Enact company policies that encourage healthy behaviors among your employees. Encourage a company culture where everyone feels free to use their vacation and PTO time, and where work and family are as balanced as possible. Make sure that everyone utilizes their break time throughout the day, instead of eating lunches at their desks and powering through meal breaks. In addition, poll your employees about what they need in order to feel less stressed at work. Their answers may surprise you, and you'll learn some important information that you can use as you adjust business policies.
Have Cultural Activities
In 2018, around 32% of people responded to a survey stating that they'd had whiskey, scotch, or bourbon in the last three months. If you're planning casual activities for your employees, such as company holiday parties or picnics, serving alcoholic drinks as a beverage option may be a good choice. Alternatively, you could plan periodic happy hours after work as an option for employees to gather socially. If you decide to host these events, be sure to include alternatives for sober staff members, as well as those who may be too young to drink.
There are numerous ways that you can increase the overall productivity levels in your workplace, including planning social events, changing the office environment, and working to reduce stress levels among employees. Spending dedicated time to increase the productivity levels and focus in the office can help make sure that everyone can get their work done efficiently. In addition, it provides people with the time and energy they need to come up with their most creative ideas so that your business can continue to grow and innovate.
---
---
The following two tabs change content below.

Valerie M. is a writer from Upstate New York. She received her Bachelor's degree in Journalism from The State University of New York at Fredonia in 2016 and is currently working at a digital marketing agency where she writes blog posts for a variety of small businesses all over the country. Valerie enjoys writing about music, animals, nature, and traveling.

Latest posts by Valerie M. (see all)