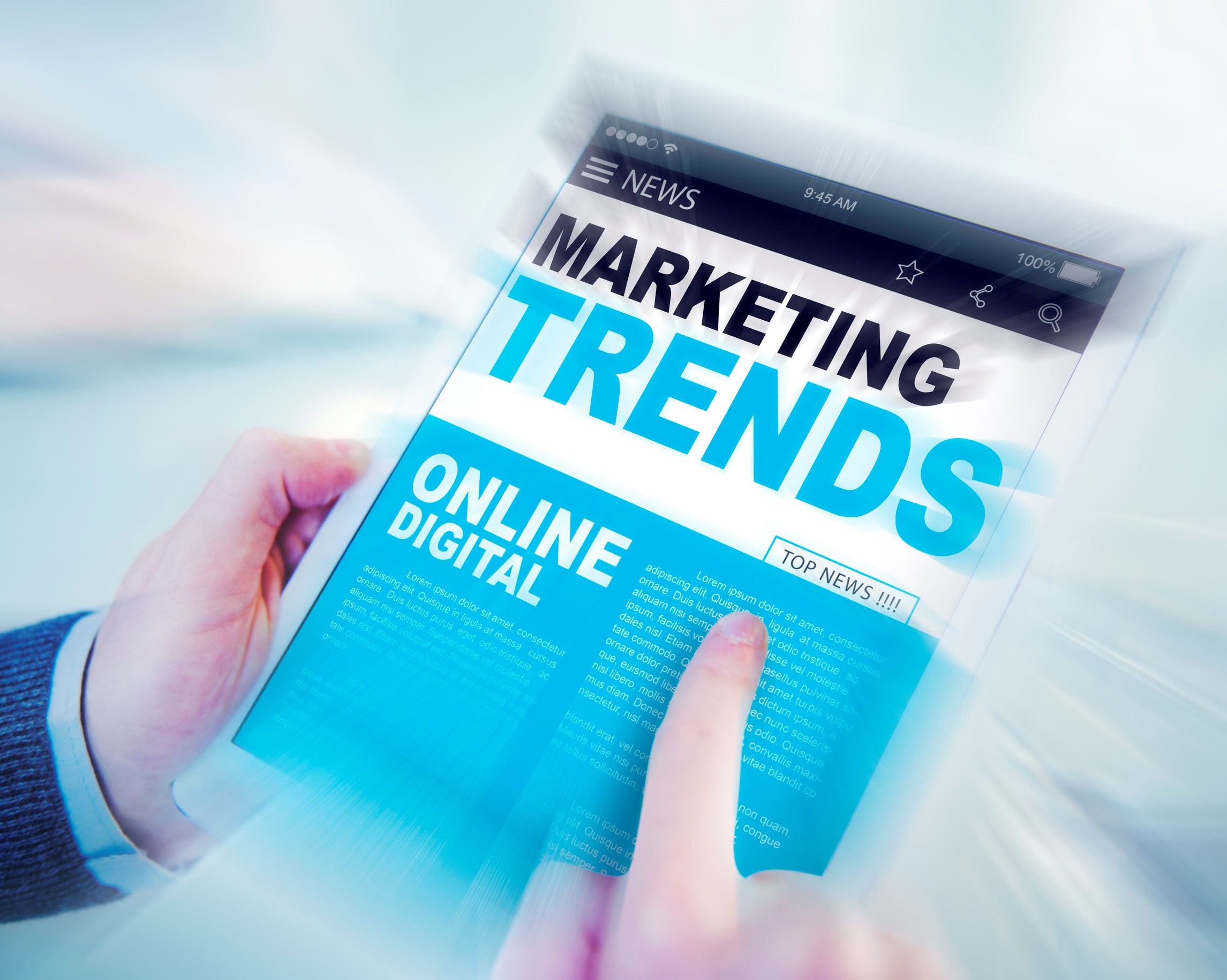 Are your content marketing plans & strategies prepared for 2018? Follow these content marketing trends for the upcoming year.
Consumers are highly savvy. Especially as the world becomes more and more mobile, it is important that content marketing strategies keep up with demand.
According to a recent B2B content marketing report by the Content Marketing Institute and Marketing Profs, a considerable number of marketers have seen an improvement in their marketing strategies from previous years.
2018 isn't here yet, but it does hold promise for content marketers. In this post, let's see how marketing trends will evolve in the upcoming year.
---
---
1.    Influencer Marketing: Tracking ROI and Building Trust
In 2018, brands will continue to rely on influencer marketing as a way to build a sense of trust and target niche-specific audiences. However, some companies are still unsure of how to track the return on investment from these types of campaigns.
The best metrics to keep track of are not only through likes, shares, and comments, but also through click-through rates (CTR's), time on page, the amount of leads generated, and cost per customer acquisition.
Furthermore, today's consumers are more likely to indulge businesses whose products have been tried and tested by someone else. Influencers are a great bridge between the consumer and the brand, because the user will likely trust the influencer over a seemingly new corporate branding message.
In addition, influencers can help build trust that brands are trying to cultivate. Pura Vida Bracelets, as an example, uses their brand messaging to promote their support of artisans in Costa Rica. This is a great message, however, its impact is amplified when their influencers post about this type of business model. A brand's message that is seen across multiple social channels helps to increase its legitimacy.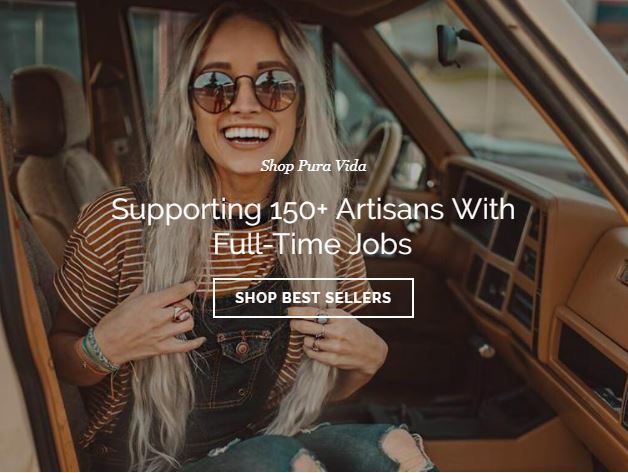 Will the trend continue in 2018? Statistics show that 60% of buyers have been influenced by a blog review or social media post while shopping. Most Millennials enjoy more organic and natural content produced by influencers to most advertisements generated by the companies themselves, and because of this, marketers are expected to rely more on this form of marketing in the coming years.
2.    Content Marketing on More Advanced Devices
With the Internet of Things, content is not necessarily tied just to a screen anymore. It's everywhere and anywhere around us, a constant digital disruption to our everyday lives. Different technologies, such as sensors and voice controlled interfaces, are giving marketers more opportunities to reach audiences and keep them engaged.
With the Internet of Things, companies need to be sure that their content can be digested not only across multiple platforms, but also multiple devices. For instance, everyone knows about the Apple smart watch. However, with watches coming in different shapes and sizes, it's important that companies test how their messaging comes across. Companies engaging in email campaigns should be sure that their subject lines fully come through on mobile, watches, and any other devices that email can be viewed.
Also, content marketing is becoming even more highly targeted due to IoT, as geo-fencing, or a response triggered by a consumer leaving or entering a certain location, has made it possible to show content, such as a promotional offer, to a certain person that is personalized to just them. For example, Van Leuween, an ice cream store chain based in New York, began offering customers the option to pay using their mobile device, requiring them to download a PayPal application in order to track their location. Whenever a customer is near one of their locations, the app sends special offers and deals to the customer, so as to entice them to head into the store and buy a treat.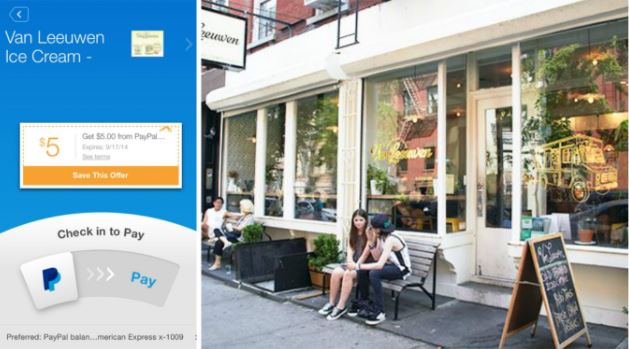 Technological innovations, such as AR (Augmented Reality) and VR (Virtual Reality), have created a new type of content that is increasingly gaining traction. They are both three dimensional and more accessible than ever, providing content marketers with new, untouched content marketing ground.
These technologies are enabling marketers to be more creative in content marketing strategies, and they are bound to take off. Experts predict that VR and AR will bring in an annual revenue of $150 billion by 2020. Businesses that hope to update marketing strategies for 2018 need to integrate this multi- channel engagement strategy.
With this in mind, it isn't surprising why marketers are so optimistic about this trend's potential and growth. Consider the stats: Intel predicts that there will be 200 billion connected devices by 2020.
3.    The Buyer's Journey
A lot of marketers still struggle to provide content that matches with the buyer's journey in the sales funnel. However, it is essential to influence every stage of the buyer's journey from awareness to action to eventual sales.
Most marketers don't even know each stage of the buyer's journey. To help with this, check out this infographic.
Companies often forget that potential and current customers have questions about their products. Often, there is little content on their site that answers these questions. A strong consumer-to-business relationship is the key element of repeat business, and should not be taken for granted. It is vital to create content that provides additional value to consumers. For example, Wistia has a lot of how-to articles that show tips and tricks to using their video service in the best possible way.
This can also be done in industries that are more technical. For example, VitaMedica, a company that produces naturally-based products used under the supervision of a medical professional, has a dedicated "Learn" page on its site that includes an FAQ portion, infographics, and videos that educate the consumer about their products and what they can be used for.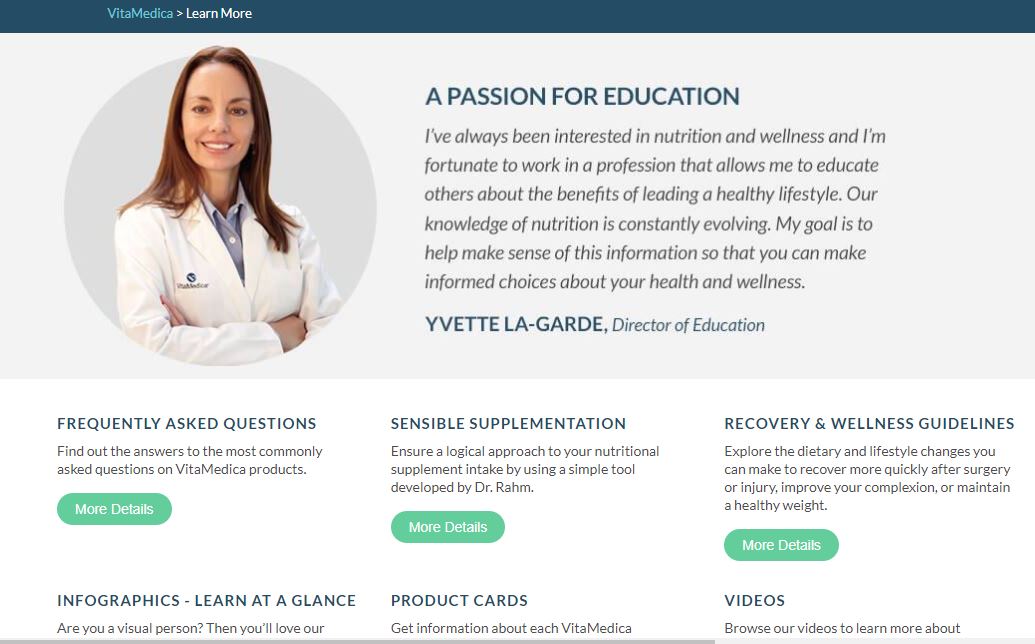 Furthermore, the average business relies on a myriad of digital marketing techniques to engage audiences and increase their reach, and all of them focus on generating engaging and creative content with the intent to draw conversions.  A typical online promotional strategy contains everything from social media posts, blogs, and emails, to visual media like infographics, videos, and landing pages. This content needs to be segmented for consumers from the beginning to the latter stages of their buyer journey.
Consider these two examples:
As you can see below, GuidedChoice, a retirement robo-advisor, provides value to a customer in the beginning stage of their buyer journey, due to the fact that the blog post is targeting an individual that knows nothing about robo-advisors, and seeks to educate them more about the profession.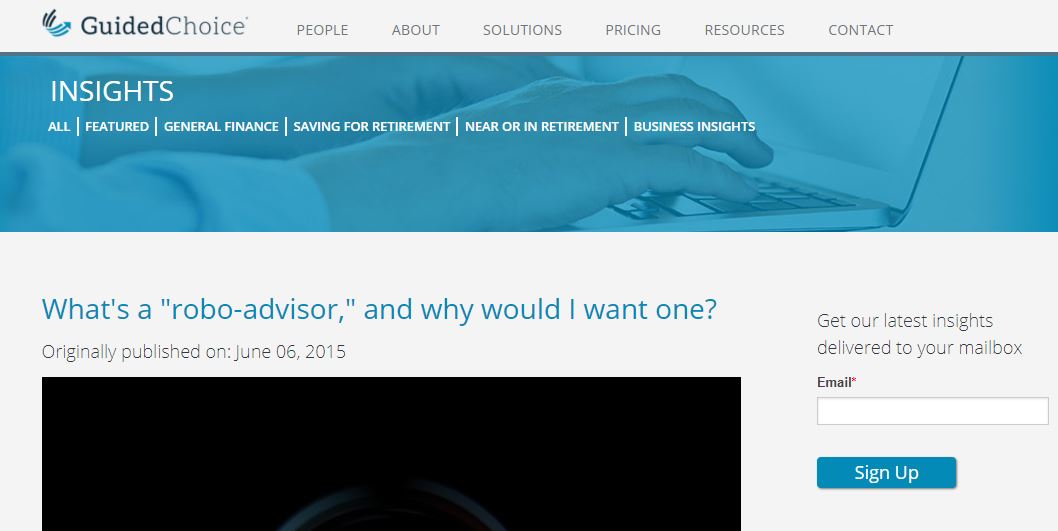 Another example is Zendesk, a customer service platform, which showcases the evaluation or middle funnel state by providing in-depth informational content about a certain topic. In the blog post below, the platform seeks to educate and inform the customer, while pointing them to a certain solution that they may already be familiar with.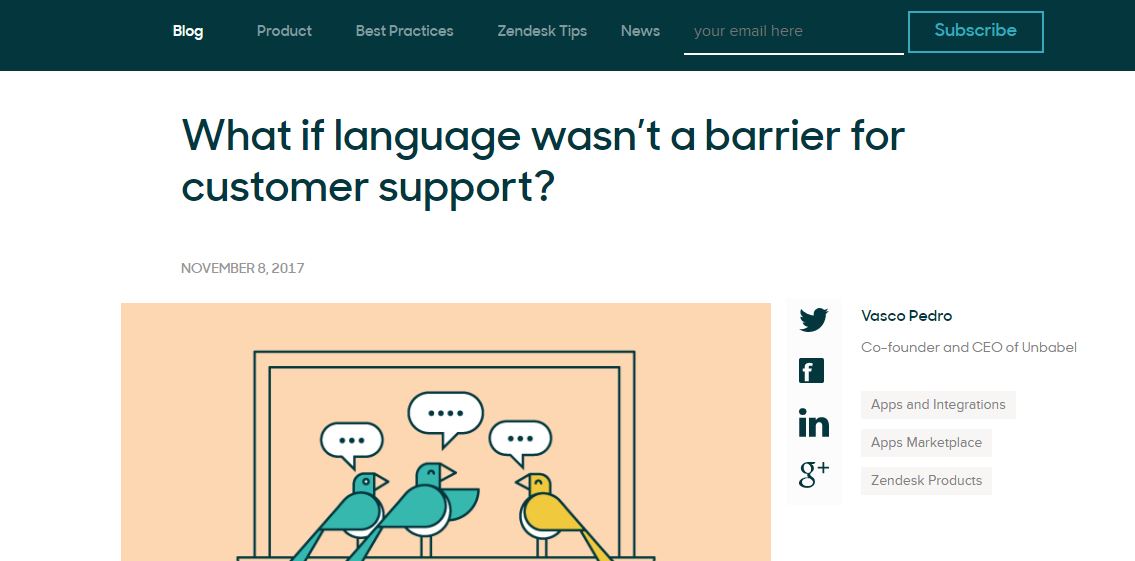 4.    Video Will Be More Important Than Ever
Studies show that online videos will account for more than 80% of all video traffic by 2020, but this is hardly surprising. Thanks to social media platforms, like YouTube and Facebook, video marketing is now cheaper and more accessible than ever before.
Video can also be more impactful than long-form blog posts or infographics. For example, Facebook Autoplay enables videos to play automatically as users scroll down their feeds. It still has the capacity to engage users, even if they don't like or comment on them. Other examples include live streaming, which is an excellent way for marketers to show a more humanized and personal side to their brands.
In 2018, these trends will become more interactive and give marketers more incentives to adopt them. To illustrate, consider Founders Brewing, a small brewery that uses video as the main part of their marketing strategy to show who they are and how they were founded. In this way, the brand makes itself both relevant to potential customers and employees by capturing their attention and letting them in on their brewing secrets.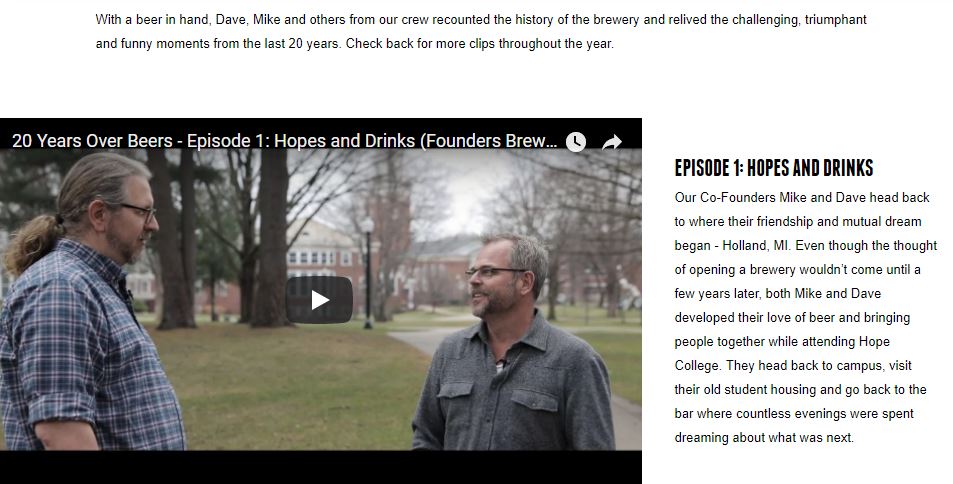 5.    Ephemeral Content
Ephemeral content, which disappears after a short time period, creates a high sense of urgency and an exclusive experience for a target audience.
There is a very good reason why this particular marketing strategy has the potential to be huge. In comparison to spammy ads that last longer and are obviously sponsored content, content that is short lived seems more authentic to users. Also, it gives marketers the chance to turn the tables – produce content that consumers will fear to miss out on.
Snapchat and Instagram Stories are two examples of ephemeral content. Snapchat has already experienced an unprecedented growth in its user base thanks to Stories, with 10 billion daily views as reported by Bloomberg. On the other hand, Eagle Creek, an adventure travel luggage company, uses its Instagram Stories feature to post fun, engaging snapshots and videos of the travels that its employees take. In order to capitalize on its followers heightened sense of adventure, the brand promotes its luggage pieces in both an organic and unique way.
Conclusion
Consumer demand is always changing, and platforms are continually being introduced. As we move closer to 2018, it is essential that marketers stay up-to-date and ready to experiment with multiple strategies.
Don't forget to continue pursuing content marketing efforts that have historically worked. However, 2018 will likely be the year that marketers try new ways to engage consumers in an overcrowded online space.
---
---
The following two tabs change content below.

Cat Nilsson is the Managing Editor at
365 Business Tips
, a site geared towards helping small business owners grow their business. Cat enjoys writing about a plethora of marketing topics, ranging from SEO to social media to content marketing.

Latest posts by Cat Nilsson (see all)