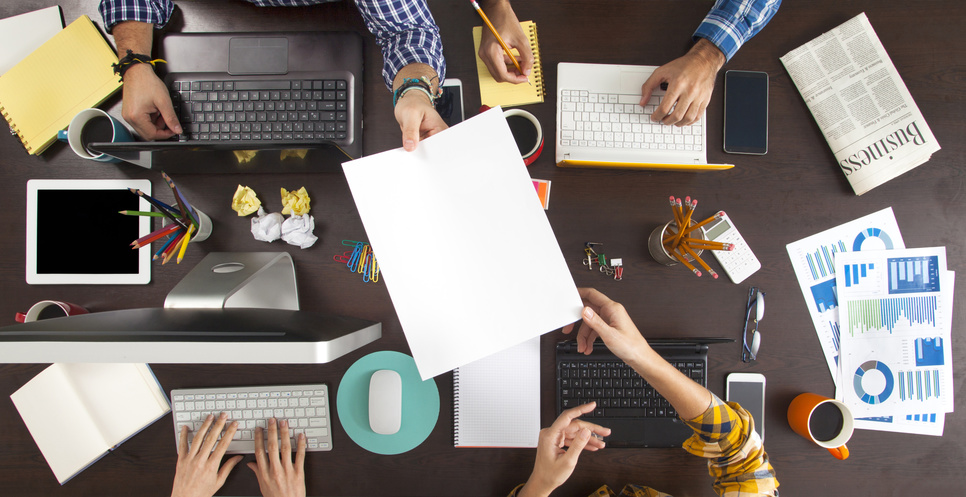 How to differentiate your small business from the competition to target and attract new loyal customers
When just starting out as a small business, it can be difficult to get your name out there. With so many large corporations already having a loyal customer base, breaking into your chosen industry is a challenge if you stick to conventional methods. Instead, it might be time to get a bit more creative.
Here are just a few unique tips and tricks to reach your customers that you might otherwise miss out on.
---
---
Hit the pavement running:
It might seem old-fashioned, but one of the best ways to draw in new customers is for them to see you and your business out in the world. Try attending conventions or other live events to promote your product; approximately 93% of consumers said that live events had a greater impact on them than TV ads.
Tell the human story:
One of the best advantages a small business has is its smaller, human approach. Customers love a story that they can connect to and tell their friends, so be sure to give them one. Try to publicize the story of your business and make it a part of your marketing narrative. Additionally, get to know your existing customers; establishing a relationship with your customer base helps to foster brand loyalty.
Get frequent feedback:
The best way to know if your marketing and advertising methods, along with the rest of your business practices, are working is to ask your customers directly. Have your current customers fill out surveys, even ask casually, but directly, what you can do to improve your business. You'll find that many people are more than willing to share their thoughts with you, and will appreciate your interest in their experiences.
Separate from the pack:
While it's important to analyze your competitors and learn from them, be careful not to copy from them directly. One of the appeals of a small business from a consumer's perspective is the unique factors that your business, and only your business, can provide.
Use these tips, and you'll be able to stand out from the crowd and draw more new customers to your business. In no time at all, you'll start seeing the results of your efforts in brand loyalty and increased revenue.
---
---
The following two tabs change content below.

Valerie M. is a writer from Upstate New York. She received her Bachelor's degree in Journalism from The State University of New York at Fredonia in 2016 and is currently working at a digital marketing agency where she writes blog posts for a variety of small businesses all over the country. Valerie enjoys writing about music, animals, nature, and traveling.

Latest posts by Valerie M. (see all)