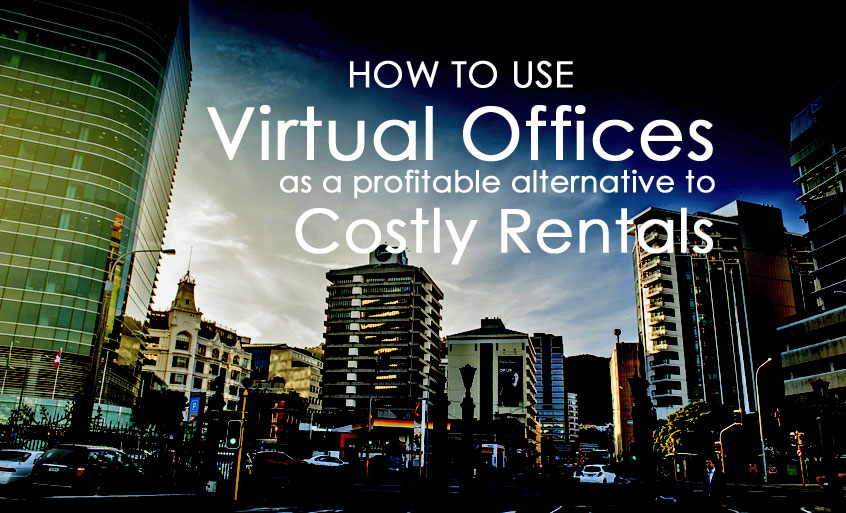 SPONSORED POST

Servcorp was established in 1978 by Australian businessman Mr. Alf Moufarrige in Sydney, Australia. Since then Servcorp provides the world's finest Serviced Offices, Virtual Offices & Co-Working solutions in 21 countries and 52 cities across the world.
The evolution of smartphones and handheld computers has changed the way in which businesses connect and communicate. Most no longer need a permanent office, because they do almost all of their scheduling, liaising, and supervising while on the go. This flexible approach to work comes with many benefits, but it can also mean that companies are paying for office rentals that aren't fully utilized.
On the other hand, there are some things that a permanent, secure work space is great at providing. For instance, where would company mail be sent if there were no safe place to process and store it? Where do businesses and entrepreneurs meet clients when they want to wrangle over a big deal? Fortunately, this is where virtual offices by Servcorp comes in. These innovative 'pay per go' work spaces are designed to be there whenever you need them.
This guide to virtual offices will discuss some of their main features and help you decide if they are the right choice for your business.
---
---
What Is a Virtual Office?
Servcorp owns and operates three virtual offices, in two of the biggest cities in New Zealand. There are two such services in Auckland and a further suite of work spaces at Lambton Quay, in Wellington. These sites contain fully equipped and managed offices, with everything that a business or entrepreneur could ever need. However, unlike traditional offices, they are run on a 'pay as you use' basis.
For instance, rather than leasing a property or a site for a year, you can stay flexible and access these high functioning workspaces only when you need them. This could save you thousands of dollars every year on regained rental fees, as you are in full control of the resources that you use. And, besides having the freedom to come and go as they please, businesses enjoy all of the same advantages that they would with a traditional office.
What Are Some Common Features of the Virtual Office?
Prestigious Address
For startups and entrepreneurs, virtual offices are an affordable way to claim a physical business address, even if the operation is still in its infancy. If pushed, the majority of clients and customers will always opt for a company with a highly regarded corporate address over one with a home base. With a virtual office, you get a prestigious mailing address and a greater sense of credibility for your enterprise.
Local Phone Number
If you sign up with a virtual office, you'll be given a dedicated phone number. It is entirely up to you how you use it. Some businesses like to check into their work spaces in Auckland or Wellington to pick up voicemail messages, while others prefer to have all calls transferred to a mobile line. The main benefit of having a protected business line is the fact that no calls will ever be missed. There are trained receptionists on hand to pick up during office hours and, out of hours, callers are directed to voicemail or a private line.
Conference Rooms
Just because you're renting on a short term or 'pay as you use' basis, doesn't mean that you can't hold professional meetings and board sessions. The Servcorp virtual offices come with access to a suite of premium conference rooms. They contain state of the art IT facilities, cutting edge conferencing software, and the support of a reliable administrative team. Even the little things like travel plans, catering, and AV requirements will be handled on your behalf.
Who Can Benefit By Using a Virtual Office?
While virtual offices tend to offer the greatest benefits to startups and young companies, they are used by businesses of all shapes and sizes. They are a great resource for anybody that wants to operate flexibly and be able to respond quickly to market developments. If you are tied into a one or two year lease, you don't have the option to upgrade, downgrade, or make big changes when you really need them.
Your capital is locked down in wasted space and underutilized tools and equipment. You can't be agile or proactive and this is a problem for modern enterprises, because speed is everything. If you can't make that quick decision or adapt to something unexpected, there are other companies out there that can. So, make sure that your business is able to handle anything, with the support of dedicated virtual office solutions.
---
---
The following two tabs change content below.

Small Business Marketing Tools offers sponsored content opportunities for businesses with relevant small business product or services. Build your brand while offering valuable content to growing small businesses.
Learn More.

Latest posts by Sponsored Post (see all)