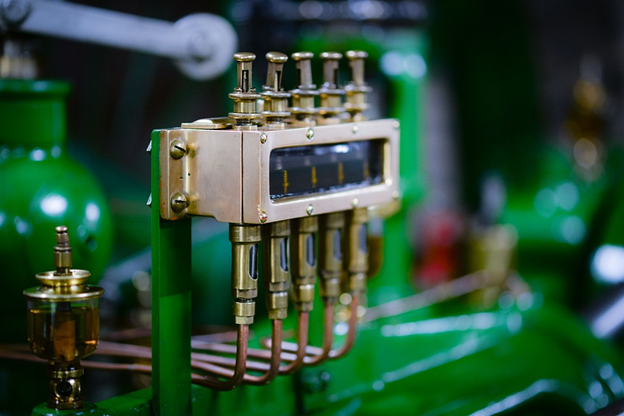 When your business equipment is no longer needed or in need of an upgrade, here's how to easily market used equipment for a quick sale
Whatever industry you work in, if your company has equipment no longer being used, you will want to sell it. Not only can you gain money from the sale. You can also free up valuable floor space.
To help you on your way, here are five easy ways to market your used equipment today.
---
---
1. Choose the Best Path for Selling Your Used Equipment
The first thing you need to consider is where you are going to sell your used equipment. You have a wide range of options available, including auctions, dealers, brokers, a listing service, private sales, and online marketplaces. Knowing which is the best option for you will help you to market your equipment accordingly and get it seen by your target buyers. Whatever method you choose, make sure the process is easy and convenient.
Selling your equipment online is one of the best options because you can get your machinery in front of a readymade audience and have access to a large pool of buyers. Furthermore, when you go with an online third-party company to sell your equipment on your behalf, experts will take care of many of the marketing elements for you. That allows you to save time and achieve a quicker sale. When looking for online marketplaces for used machinery, consider the company's reliability and the number of quality visitors the platform gets.
One of the best online platforms is Revelation Machinery. It is the company's mission to be the most trustworthy used equipment dealer in the industry. The company provides a proven no-pressure process for selling equipment and handles all of the shipping arrangements. Furthermore, Revelation Machinery can list your equipment on several platforms. You are up to six times more likely to sell your machinery when you go with Revelation Machinery.
It is super simple to use the company's service, too. For instance, if you want to sell used plastic equipment, you only need to follow 4 easy steps:
Provide specific details about the equipment.
Provide photographs.
State what your floor requirements are.
Fill out the form to begin the selling process.
2. Provide Detailed Photos and Descriptions
Whether you go with an online service like Revelation Machinery or choose another selling avenue, it is crucial that you provide good photos and descriptions of your equipment. Provide photographs taken from many angles, including full-size pictures and close-ups, and write a comprehensive description of the used equipment.
The description should include things like the model, year, and capabilities. The more written and pictorial details you can give prospective buyers, the more quickly you will attain a sale. If you can, include a video of your equipment too.
3. Provide All Relevant Documentation
Before a potential buyer makes a purchase, he or she will want to see all paperwork relating to your equipment. So, make sure you have things like service records, titles, and warranties. Make digital copies, if you only have paper documents, so you can easily and quickly email interested buyers with all the documents they want to examine.
4. Research Market Trends
You need to know how much to sell your equipment for. As a piece of used machinery, it will have depreciated in value from its original brand-new purchase price. You still want to get as much as possible without overpricing. Take some time to explore market trends. Prices for used equipment tend to fluctuate, so compare your equipment with the same or similar used models that are up for sale to gauge what a fair current price is for your machinery.
5. Always Be Transparent
Buyers of used equipment will not expect your machinery to be the same as a brand-new piece of equipment. However, they will expect you to be transparent about any problems or defects. Make sure you are transparent about any issues in your product description. If a buyer later finds out there is a problem it could result in the sale falling through or complicated returns. Worst of all, you could be in trouble for false advertising.
Sometimes it is worth spending money refurbishing your equipment before you put it up for sale so that you can gain a better price and sell it quickly. Just ensure you calculate how much it is worth spending on the refurbishment.
---
---
The following two tabs change content below.

Editorial Staff
This article was written by SBMarketingTools.com editorial staff.

Latest posts by Editorial Staff (see all)