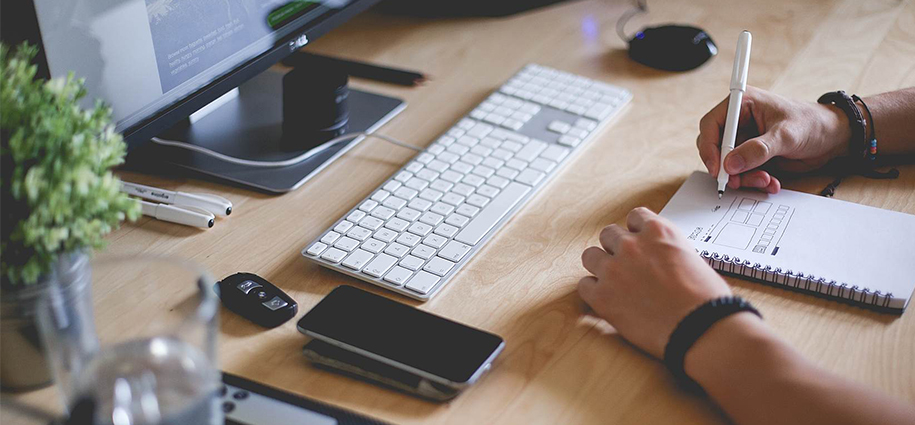 Important website design aspects to consider when looking to hire a web designer to build or maintain your small business website
I'm going to go out on a limb and assume you already have a website. If you don't, I'm assuming you're thinking of getting one. It would be an understatement of the year to say that you need one.
We are beyond "you should have a site" and are now in the phase of "you should not only have a site, but also a mobile site that is optimized and indexed".
I've been working with sites for a while and in a number of capacities. I've designed sites, I've been the coordinator between web designers and the client and I've been on the client side of getting a site designed. The best advice that I can give is that if you are planning to conduct online marketing in any capacity, is that you want a relationship, not a site.
---
---
Factors to Consider
You will be confronted with many different options, but below I list the some aspects that are extremely important in saving you time and money.
Web Maintenance
Once the site is done, it looks beautiful and for months you are proud of it. Then, your prices change, products get switched around and pictures get outdated. Or you notice that you're not showing up as high on Google as you'd like. Or you realize that you'd like to run some Pay Per Click ads but you know that sending people straight to your home page isn't allowing you to track.
Trust me when I say that hiring a web design firm as a onetime project is not the way to go if you have any motivation to one day engage in online marketing. I've been in the situation before. A client wanted to save as much money as possible. But then every month, he wanted to feature a new product, change the menu, start ranking for different keywords. Every month, we'd have to hope the web designer would have time and wonder how much we would get charged. Soon, every time we ran a campaign, what often stopped us was the timeliness and cost of website changes.
So my recommendation here is find a web designer, design agency or marketing firm that can offer an ongoing relationship. Whether this be a maintenance fee every month where the firm is ready to be contacted or a marketing contract that includes web changes into its marketing services, make sure the relationship is seamless. At the very least, pay a little more for the designer to teach you how to make small changes yourself.
Graphic and Web Design Capabilities
There is a huge misconception about Graphic and Web Design. The two design fields are actually different. Graphic designers don't necessarily know web design and vice versa. If you hire a web designer who doesn't know graphic design, you are going to have to find a graphic designer to also be a part of the web design project. Note that this adds another layer of communication, coordination and costs.
It is much more price effective to find a professional, firm or agency that has both capabilities. If they also handle content and SEO, then you've struck gold.
Before choosing a professional or agency, make sure you have done good research via looking at their portfolios to see if they can create content and do search engine optimization. Actually, there are a number of web design agencies that offer a complete package of services. Remember, you are going to work with them for a long period of time, thus think twice and spend some time to make sure you know everything about the services offered.
Mobile Friendly Sites
This is extremely important. With the last Google Updates, Penguin and Mobilegeddon, the layout of the Google Search ecosystem revolves around the ability of a site on mobile devices. If your site is not optimized for mobile, then you are at a huge disadvantage as Google now puts preference on mobile optimization.
Saying this, ensure that the people you are working with can handle mobile. Having this mobile site does not mean you need to essentially pay for a second complete site. The savviest and most practical designers and professionals, have the tools to make the desktop version easily convert to mobile. To be honest, most of the time, designers don't even charge more for mobile, it is assumed that the site they give you will have mobile capabilities.
Having a great website that is easy to update is extremely important for any online marketing success. Anytime you want to make changes and it entails stalling, constant communication back and forth and too much wait time, then you're in for a rocky online and web relationship. What you want is someone who knows how important websites are, is willing to work with you on changes quickly and understands the web ecosystem.
---
---
The following two tabs change content below.

Jason started freelancing in SEO back in college, sold his first agency and now is founder of
Zupo
, which is a SEO consulting agency helping construct powerful long term SEO strategies for our clients. Jason also enjoys multiple cups of tea a day, hiding away on weekends catching up on reading and rewatching The Simpsons for the 20th time.

Latest posts by Jason Khoo (see all)