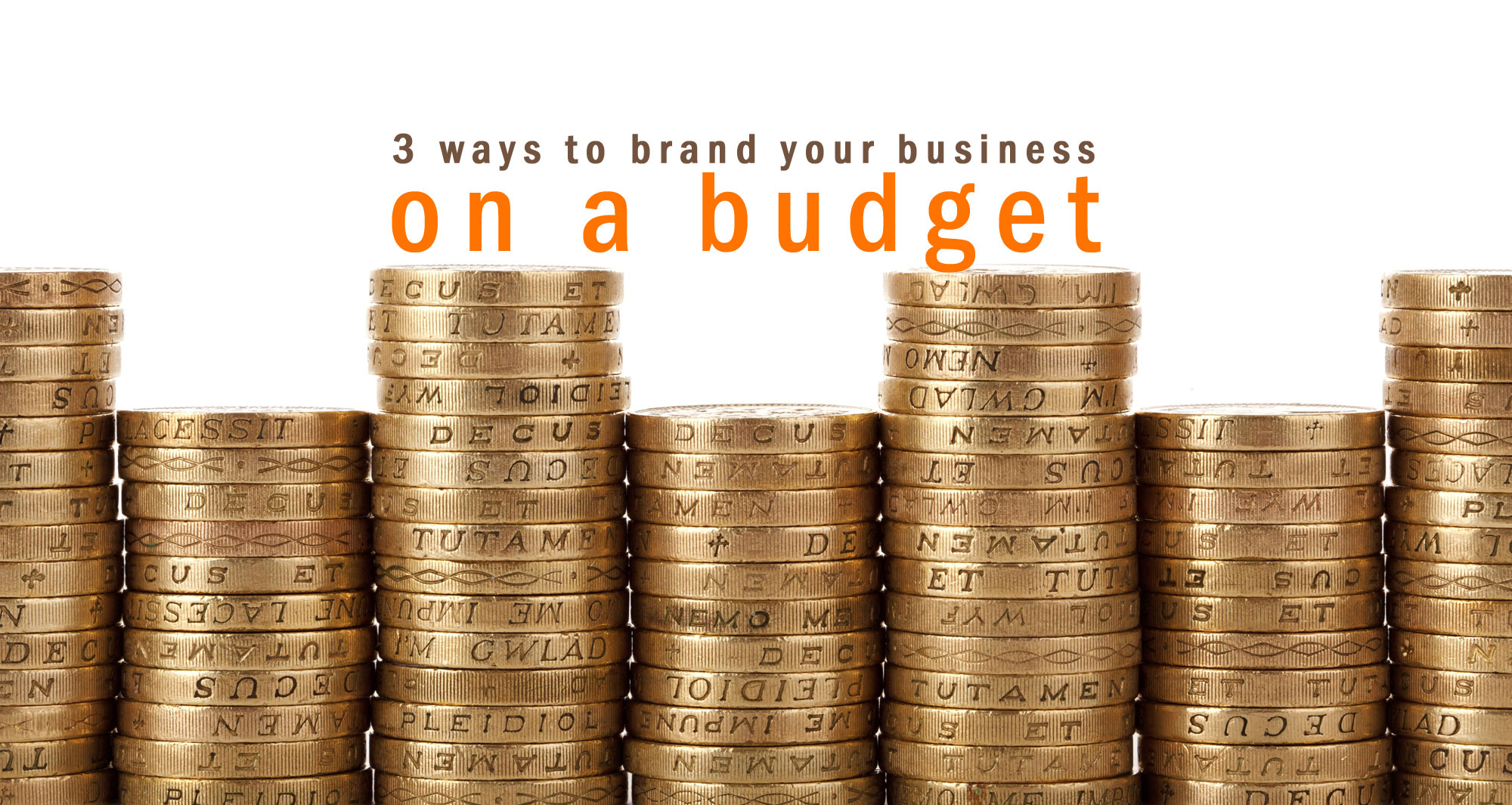 In the business world, the word "branding" is used a lot, covering varied discussions from how you should brand your business, which branding experts to hire, to why you should make branding a big investment.
All this can make you think "hang on… do I have enough budget to spend on branding?"
Branding can become an expensive process and if you are a small business, you won't have the big bucks to spend on branding as large corporations do. However, this doesn't have to be an expensive process, here we show you some ways you can brand your business on a budget.
---
---
Your Brand Asset
One of the most important things in branding is understanding your value proposition. Write down your proposition on a document – a great value proposition paints a picture of your brand and tells your audience the following:
How your product or service can solve their problems/needs
What benefits do customers get buying from you?
What can you offer that competitors can't?
What is your unique selling point?
Just like a business plan, branding is the preparation to ensure that your company knows who their target audience is, what they value, and how to communicate with them effectively. By working out your proposition at an early stage and getting this right, this will save you a lot of time and money further down the line, rather than having to rebrand later.
Once establishing your brand identity, the following ways are cost effective to gain exposure of your brand.
1) Online Presence
Many experts argue that online presence is a must for any businesses since you are gaining more exposure. A branded, user-friendly and responsive website with a clear proposition is usually how this starts.
However, with the marketplace becoming increasingly overcrowded with online businesses fighting to gain a segment of the market and online traffic, this simply isn't enough. You've got to get yourself out there and make yourself stand out from others!
Social Media
Social media is a great way to build brand awareness and visibility of your business. It has become an integral marketing strategy in creating an emotional connection with audiences and as a form of sales. However, make sure you are using the right channels to target the right audience, otherwise you are wasting your resources.
Channels such as Twitter and Facebook are great for interacting with your customers and entice them with everything from small promotions to large scale contests.
Set up your social media accounts and monitor what people are saying to, and about, your brand. If you see anything that requires your attention such as when a customer ask a question or wants to know more about your business, you can quickly jump in and address these inquiries. The answer you provide is giving information and will add value and credibility to your business and your brand.
Local Listings
Customers will also need to be able to find you easily. Make sure you're represented in all the local directories and Google places. Set up your business name and remember to add a link to your site so customers can find out more information about you if they need to.
2) Customer experience
Build your brand organically by winning over consumers with a great product and customer service. If you have the right combination, consumers will remember the experience on a level that sticks in their memory. This also creates word-of-mouth marketing, which we all know is crucial when it comes to branding and drawing in new customers.
Adding testimonials on your website, on marketing materials and sales page can also encourage customers towards your business.
All your brand touchpoints need to communicate your brand message and what you represent. Branding is built through the total experience that it offers – everything from your communications and logos to customer service, the quality of your products and services, and the way you answer the phone.
3) Consistency
Whether you are designing a business card, creating a new banner or a sign in front of your office or store. Consistency is key, aim to keep the look and messaging consistent to start building your brand equity and identity.
By reinforcing the same visual, you are increasing the likelihood that your existing customers and potential customers will remember your business. Simple actions such as adding your logo in your email signature and stationary will keep the messaging consistent.
---
---
The following two tabs change content below.

Working across various B2B and B2C businesses, Victoria specialises in digital marketing and SEO, working towards brand engagement and lead generation. She currently works at
Speed Agency
and help clients in solving their digital marketing problems.

Latest posts by Victoria Ward (see all)