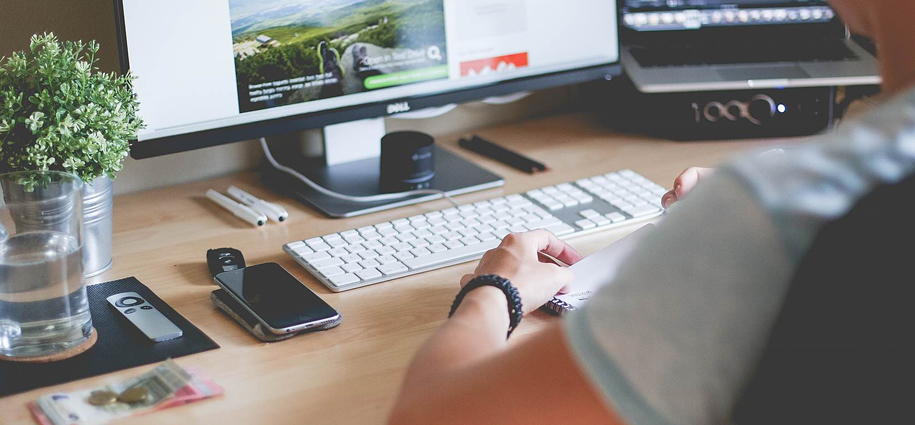 Search Engine Optimization is important. Everyone knows it, but it can get really annoying to get so psyched up and then let down. You know you want to rank well on Google, you're willing to put in the work and then BANG! Now you have to spend hundreds of dollars to use software and tools to "do it right."
Don't let this inhibit your efforts. When I started out with SEO in college, I was not about to pay hundreds of dollars of software for clients that weren't even paying me that amount to work with them. I got through it by finding tools and offerings that were free.
Taking this knowledge, I've created a list of Free SEO tools that I personally used with my clients and still continue to use till this day.
---
---
SEO Book Rank Checker
This tool allows you to make sense of all the Search Engine Optimization mess. Rank Checker will parse the internet and report your rankings on keywords you designate. This way you can finally know how you do compared to your competitors. You may be thinking that you can easily just do a quick check on Google to compare. Yes that is true, but when you have ten competitors with 20 different keyword phrases you're trying to rank for, this tool will make your eyes not wither away in the endless scrolling of the white background and blue text of Google results.
There is one disclaimer with this tool: You have to use to Mozilla Firefox. So for those die-hard Chrome fans or you hard-nosed, stubborn Internet Explorer users, you'll have to download Mozilla Firefox. For those who are already using Firefox, guess the odds were in your favor.
Moz Local
Moz is the king of SEO. Trust me. Ask any SEO professional and they will know Moz. The company's main offering is a Search Engine Optimization software, but they take it way beyond just software. The company dominates Search Engine Optimization education and has many free offerings for users. One of these offerings is the Moz Local tool. The tool checks your business' information across all directories across the internet. By doing this, you can see how your business is listed and which directories need some fixing. This offers you a great starting point.
Many businesses never think to check the accuracy of information, but verifying your listing across the web will put you ahead of most small businesses. Note that fixing listings can take hours and even days. In order to help people not kill themselves, I've created a small business guide on adding your business listing.
Ubersuggest or Google Keyword Planner
I know you may think you know all your keywords, but you just need to cover your bases. Everyone talks in their own ways and there is no telling what people are typing into Google to find your service. Well I lie, there is a way to tell, and the two tools listed can help you figure out what people are typing in.
Google Keyword Planner is the industry standard tool that many people use. It allows you to get info directly from Google on recommendations they think you should consider. I personally use this tool a lot, but the reason many people stray away from this tool is in large part due to the AdWords interface and also the relevance. At the end of the day Keyword Planner recommends based on algorithm, not a real person.
If you're having a hard time getting use to Keyword Planner, I'd suggest used Ubersuggest. The interface is much cleaner and intuitive. The icing on the cake is that you don't have to sign up with the site. Just go their site and you can start immediately. On AdWords you need to have an account in addition to putting in your credit card.
LetterCount
I know, I know it sounds pointless, but LetterCount has been there for me through thick and thin. Title tags and Meta Descriptions are an extremely important part of your Click Through Rate (CTR) and positioning on Google. The problem is that you have limited amount of characters you can use before Google places the "…". I don't know about you but I think of the world in letters and words, not characters. So writing title tags and meta descriptions can get difficult in terms of ensuring that I am within the certain amount of characters allowed.
(Title Tags = 50 – 60, Meta Description = 150-160)
You can use Microsoft Word, but in my opinion is has been much easier to just use Letter Count. Word has tendencies to want to format and correct everything you do, so you run the risk of miscounting the amount of characters you used.
Quick note, if you want to see what your title tags would look like on Google, Moz has a nice title tag simulator. It also counts characters so its offers a nice alternative. Note there isn't a meta description simulator though.
Ahrefs, Open Site Explorer and Majestic
These three sites offer the ability to scalp for back links. The purpose is to see who is linking to you, but more importantly who is linking to your competitors. If you can see who is linking to your competitors, it offers you the ability to try and obtain those same links. The three companies (Ahrefs, Open Site Explorer, and Majestic) above have pretty similar offerings and functions for the tool. All three offer a free version that only does so much. You'll have to pay to see everything, but as a small business you really don't need to get the full version. Use it as an idea generator for you to start thinking of link building opportunities.
Wrapping Up
These tools will make you feel like a SEO professional. Now of course because these are free they are not as powerful as the paid versions and software, but you're a small business trying to make it. You don't have to shell out the money so fast. My personal advice, use these tools first. Once you do that you'll get a real good idea of which software and tools you may really need in the future and ultimately pay for.
---
---
The following two tabs change content below.

Jason started freelancing in SEO back in college, sold his first agency and now is founder of
Zupo
, which is a SEO consulting agency helping construct powerful long term SEO strategies for our clients. Jason also enjoys multiple cups of tea a day, hiding away on weekends catching up on reading and rewatching The Simpsons for the 20th time.

Latest posts by Jason Khoo (see all)