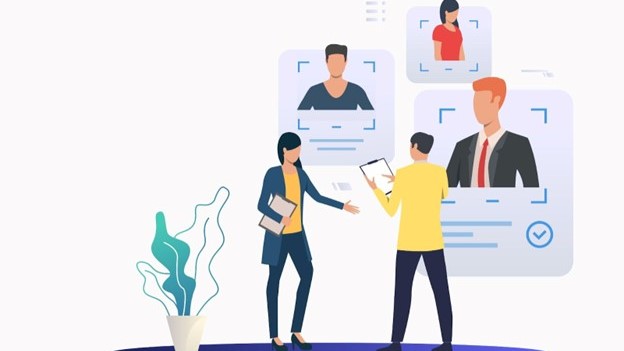 Today, we are in the middle of a mass exodus where people quit their jobs in search of better opportunities and alternate career choices. Most companies are in the process of welcoming new hires to fill up vacant positions in the company. The early stages of transition for new employees could be an uneasy period. It is inevitable for any newcomer to feel nervous upon entering a new workplace. So, most recruiters are looking for tools and services that make the onboarding process easier and more enjoyable for both parties, i.e., recruiters and candidates. 
Getting the freshers accustomed to the workplace atmosphere and defining working terms can be time-consuming. Therefore, more companies are embracing different employee onboarding platforms, which simplify these tasks. Even research states that a well-structured onboarding program improves productivity in the company by 70%. Let us look at some more reasons that favor using an employee onboarding platform so that you can start on the right foot with your recent recruits. 
What is Employee Onboarding Platform?
Employee onboarding is the combination of processes and programs a company uses to welcome new hires. An employee onboarding platform is a technology that simplifies the management and tracking of these processes and programs by HR and recruitment teams. It can also be defined as a SaaS solution that impacts the hiring culture in your organization. 
Integrating an employee onboarding platform is a must nowadays as it saves time and collects information about an individual in one centralized location. You can oversee data concerning recruitment dates, payroll information, working hours, and overall development and progress of new hires using this software.
This SaaS solution is accessible at all times; therefore, you need not worry about constantly monitoring data. Software like Trainual are widely used employee onboarding platforms of today. Other competitors also offer customization in services and content formats. So, if you're searching for the best employee onboarding platforms right now, you're at the best place. 
---
---
Top 5 competitors of Trainual in the market
While Trainual is a convenient employee onboarding platform, especially for small businesses, other services may suit your company better. Some of the best Trainual competitors currently are:
Leapsome
Leapsome is the best all-in-one solution that you can use for your company. Leapsome combines three vital elements: employee engagement, performance management, and personalized learning. You can customize content and learning modules for each new hire or apply them company-wide to equip them with the needed skills. The key features that make Leapsome the best fit right now are:
Customized and valuable

reviews backed by analytics

, both anonymously and or non-anonymously

Easy

collaboration

between departments, teams, and individuals throughout the organization

Effective and straightforward scheduling of meeting with teams or 1-on-1 with new hires

Development of

scalable and personalized learning experiences

for each employee

Quick integration of Leapsome with tools in use. 
SweetProcess
SweetProcess is a platform that brings all your processes, tasks, and programs into one location to simplify management. This eradicates the risk of duplication of efforts and miscommunication. Everyone in your company will clearly understand their roles and responsibilities from day one. The key features of SweetProcess are:
Easy documentation of the company's processes

Usage of a flowchart diagram to visualize the status of each process

Creation of a knowledge base software for new hires

Constant monitoring of employees' progress 

Updation of version history to keep everyone updated.
TalentLMS
TalentLMS is an employee onboarding platform that provides cloud-based management services. Its intuitive interface makes it a convenient option to provide training to new hires on any device. Businesses of all sizes can use TalentLMS because of the following features:
Content creation in multiple formats to simplify training

Gamification badges available to encourage learning

Supports content creation in the local languages of employees

Can be used to train large groups.
Process Street
Process Street is another suitable employee onboarding platform that can be used to manage tasks and procedures within your organization. All departments can quickly get on the bandwagon of where each process is at and what effort and time are expected of them to get them done. Here are a few reasons why you should be using Process Street:
Availability of ample tools to create processes

Easy distribution of tasks and constant tracking of progress

Sends reminders are regular intervals, so everyone is on track

Enables setting up of complex and multi-user/department checklists

Easy management of workflow within each team.
Lessonly by Seismic
Lessonly by Seismic is a learning management system that helps you to train your recruits better. You can access their modules to create content for training in no time. You can also check on each recruit's performance and measure their satisfaction level at each stage of the onboarding process. The key features of Lessonly by Seismic are:
User-friendly interface

Track outcomes of employees during the learning process

A great resource of information
5 reasons why you should be using an employee onboarding platform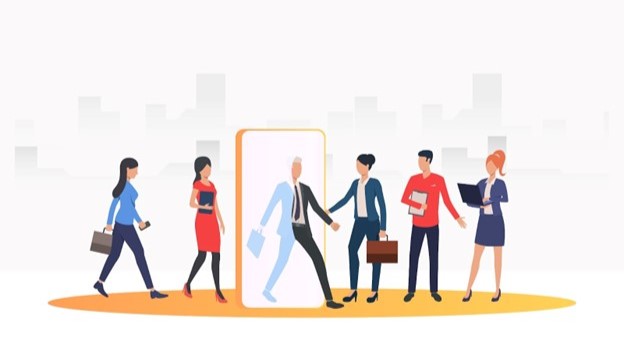 There are multiple reasons in favor of using employee onboarding platforms within organizations. A few of the best reasons to convince you to include one are:
Simplifies remote working
Now that everyone loves to work from the comfort of their homes, employee onboarding platforms facilitate all the necessary functions to welcome new hires to work without requiring them to come to the office. People are spread across different locations and time zones, and collaborating with all at the same time could be challenging, but software like Leapsome can keep everyone in the loop.
Recruiters are opening up to hiring more people from around the globe since the pandemic has brought a revolution of remote working. Interviews can be conducted while one sits in a bedroom. People who are hired need a laptop and a stable internet connection to complete formalities. An employee onboarding platform streamlines all of these duties in one place. 
Management of onboarding activities in one location
While you welcome new hires, you also want them to understand company policies and get started quickly with the job responsibilities. Using an employee onboarding platform, you can create checklists and documents in one place. The new employee has one centralized location where they can access the information they need. 
Furthermore, you can use the platform to maintain a proper database of people joining your company. Their personal information, performance records, benefits, and more can be stored in the database. Your team and your employee can log in, update and access the details they need. 
Creates more opportunities for coworkers to interact
Inclusivity and a sense of belonging are what your new employees crave after joining. They will look for communication channels where they get to know their teams and people from different departments. An employee onboarding platform gives access to people to connect with their colleagues. 
You can use the platform to schedule meetings and video gatherings so people can see and welcome freshers into their respective teams. You can also host team-building activities virtually to develop the synergy between people, teams, and departments, which in the end, will benefit the organization. 
Increases engagement and productivity
Employee engagement is the emotional and professional commitment that an employee feels toward the company they're working in. You need to stay updated on how satisfied and motivated they are with their work responsibilities. If employees aren't interested in working, it will hamper their work and slow down the company's overall development. 
An employee onboarding platform can make new employees more productive at work. Once they know about tasks at work beforehand, they can plan their schedule accordingly and finish the job before the deadline. They will also have a proper formal communication channel if they want to ask doubts to their team leaders or seniors. 
Reduce turnover and recruitment expenditures
Employee turnover is something that HR teams are scared of. It is proven that hiring new people at work can be a costlier affair than retaining the current ones. Employee onboarding software can reduce the time of hiring new people and improve the quality of the people you hire by evaluating their skill sets. On the other hand, streamlining communication between people will lead to a better quality of work. 
Make the best use of employee onboarding platforms
This is your sign to start using employee onboarding platforms, as they come with many benefits. You will no longer look at hiring as a tedious process. Your current employees will appreciate this new structured approach at work. Your new employees will be willing to give their best efforts to the company. Finally, your organization will become all-inclusive, which is the need today. 
By B Naomi Grace
---
---
The following two tabs change content below.

Editorial Staff
This article was written by SBMarketingTools.com editorial staff.

Latest posts by Editorial Staff (see all)