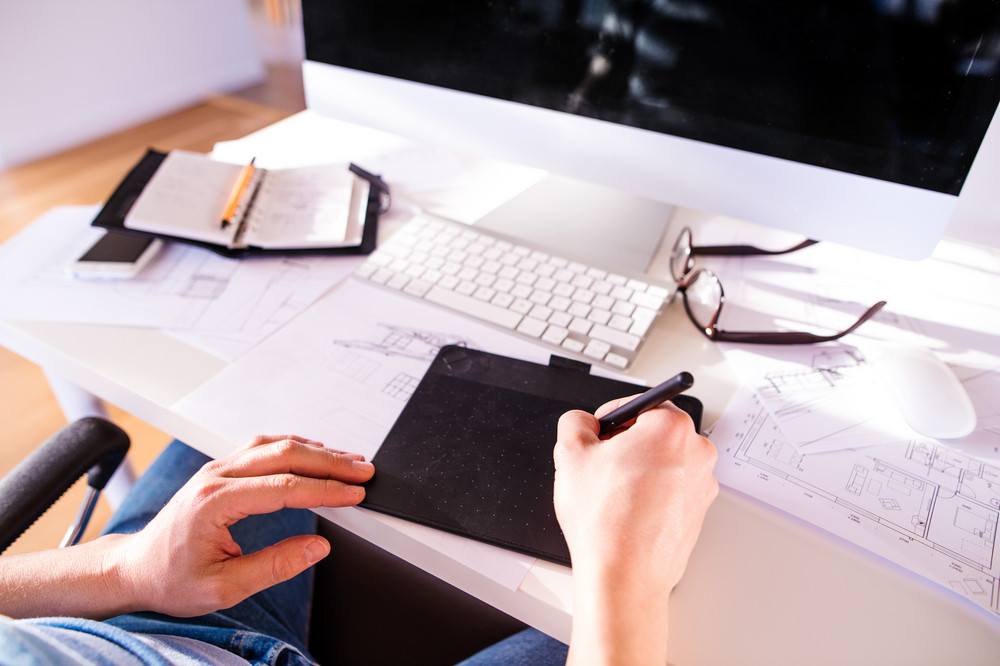 It's no secret that your website is, more often than not, the first thing that people see when looking up your business. A stunning and memorable website is crucial to putting your best foot forward with new customers. With around 900,000 new domains being registered every single week, businesses new and old are utilizing the power of a website to drive their sales, conversions, and brand reputation.
It's obvious that trends come and go. Website design trends that were popular 4 years ago are just about extinct now, and it's important to keep up with what's new in the aesthetics of design. After all, an outdated website is the first thing you notice about a company. To avoid falling into the many pitfalls of having a clunky, ancient website, we are going to take a look at some easy graphic elements you can add to your pages to give them life in 2022. Let's get started!
---
---
Filtered Photographs
While photos have always been a big part of making a website pop, they can also prove to be immensely distracting and clash with your interface. To avoid a collage of clashing colors, look to use filters from any of your favorite free photo editors to give your gallery a sense of unity. A little filter goes a long way, so pick the one you love and commit to including it in all your onsite photos.
Aesthetic Videos
We get it. Videography and filming seem like intimidating ventures. After all, people get paid hundreds of thousands to film commercials. The good news is that you don't need excellent quality cameras to add awesome video content to your site. One of the easiest things to do is take a time-lapse video on your phone of a project you are doing or slowly pan over some supplies you use in your work. Editing software like Canva or iMovie can turn these shots into an aesthetic, filtered video piece perfect for a homepage hero image or a footer background.
Infographics
A picture speaks a thousand words, and an infographic speaks a million statistics. Are you proud of how many projects you finished? Do you want to share your satisfaction rates? Any statistic or number can be formed into an eye-catching infographic. Canva and Lucidchart make graph-building easy, and a stunning chart is a great way to replace a wall of text on your website page.
One-Line Illustrations
Illustrations are some of the most popular website graphic elements of 2022. Free-use illustrations are available from places like Canva, or you can make your own using various vector software. If neither of these sounds ideal, there are plenty of independent artists on Fiverr who will make you a custom one-line illustration for a very reasonable price.
Photo Gallery
Are some of your pages too empty? Well, before you condense or delete them entirely, consider filling the space with a gallery of photos. These can be of your staff, your work, or even just your location. While putting together a gallery takes a while if you want to add filters and descriptions to each photo, it offers a wonderful inside look to your business that you can't achieve with simple text. Additionally, they fill up the page!
Social Media Feeds
Every business should have at least one form of social media account in 2022, especially if you are a retail or creative service. Thankfully, CMS platforms like Wix and Squarespace offer blocks where you can insert your social media feed right into your content. A good rule of thumb is to avoid making a page for social media specifically, but add your feed towards the footer of your home or service pages. It's like a gallery but with fewer steps.
In conclusion, there are more choices than ever when it comes to filling your website pages. Choose which graphic elements you feel represent your brand best, and don't be afraid to try something outside of the template every now and then! Whether it's illustrations or a social media feed, add something new and fresh to your website this year.
---
---
The following two tabs change content below.

Valerie M. is a writer from Upstate New York. She received her Bachelor's degree in Journalism from The State University of New York at Fredonia in 2016 and is currently working at a digital marketing agency where she writes blog posts for a variety of small businesses all over the country. Valerie enjoys writing about music, animals, nature, and traveling.

Latest posts by Valerie M. (see all)