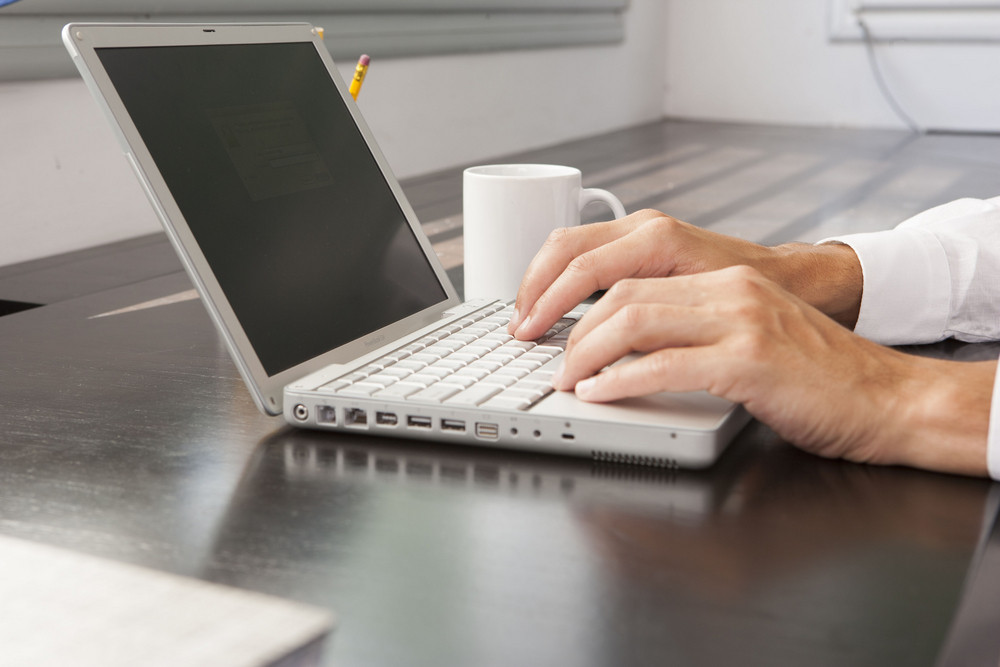 A website is a powerful tool for businesses of all sizes. It can help you reach new customers, promote your products or services, and grow your brand. However, a website is only as effective as it is efficient. If your website is slow to load or difficult to navigate, you will likely lose potential customers. Fortunately, you can take a few simple steps to make your website more efficient.
Here are six tips to get started.
---
---
1. Keep Your Design Simple and Clean
Simplicity is key when it comes to website design. Too much clutter can make your website difficult to navigate and can overwhelm visitors. Keep your design simple and streamlined, and focus on the most important elements.
A good way to keep your design simple is to use a minimalistic style. This involves using basic shapes, colors, and typography to create a clean and cohesive look.
Another way to keep your design simple is to use one or two fonts throughout your website. Too many fonts can be distracting and make your website look cluttered, and it may turn away potential clients. In fact, one survey found that 40% of people cited the design of a website as the number one factor in deciding if a business is credible or not.
2. Optimize Your Images
One of the biggest culprits of slow website speeds is large image files. If your website has a lot of images, it will take longer to load. This can be a major turnoff for potential customers and can cause them to leave your website before it even loads.
To optimize your images, you need to reduce their file size without sacrificing quality. There are a few ways to do this.
Use a compression tool
Reduce the resolution
Use the right file format
Avoid using animated GIFs
Keep in mind that not all visitors will have the same internet speeds, so always test your website on different devices and browsers to ensure it performs as expected.
3. Use a Responsive Design
A responsive design is a website design that adjusts to the device's size it's being viewed on. This means that the website will look different on a desktop computer, laptop, tablet, and phone. It's important to have a responsive design because more and more people are browsing the web using their phones and tablets.
4. Focus on SEO
If you want your website to be successful, it's important to focus on SEO. SEO is the process of optimizing your website so that it appears higher on search engine results pages. This means that potential customers are more likely to find your website when they're searching for specific products or services.
There are several different things you can do to improve your SEO, including:
Optimizing your titles and meta descriptions
Creating high-quality content
Using keywords in your content
Linking to other high-quality websites
SEO is a long-term strategy, so don't expect to see results overnight. But, if you're patient and put in the work, you will start to see improvements over time.
5. Use a Good Hosting Provider
According to the 2019 Page Speed Report from Unbounce, almost 70 percent of respondents said page speed influences their choice to work with a specific firm. A good hosting provider will ensure that your website is always online and is running at its optimal speed. They will also help keep your website secure from hackers and other online threats.
There are many different hosting providers to choose from, so it's important to do your research before deciding which one is right for you. Some things you may want to consider include:
Price
Features offered
Customer support
The reputation of the company
6. Implement Calls-to-Action
Calls-to-action are buttons or links that encourage visitors to take a specific action, such as signing up for your email list or buying a product. They are an important part of any website because they help convert visitors into customers.
Remember, besides having a good website, your business needs to have consistent brand representation in all its marketing campaigns to be successful. According to Small Biz Genius, displaying your brand consistently across all of your platforms can boost your revenue by 23% (that's the difference between a $775k-per-year veterinary practice and a $1M-per-year practice, for example.) By following the tips listed in this article, you can make your website more efficient and help improve your business's bottom line.
---
---
The following two tabs change content below.

Valerie M. is a writer from Upstate New York. She received her Bachelor's degree in Journalism from The State University of New York at Fredonia in 2016 and is currently working at a digital marketing agency where she writes blog posts for a variety of small businesses all over the country. Valerie enjoys writing about music, animals, nature, and traveling.

Latest posts by Valerie M. (see all)