6 ways to adjust your b2c small business direct marketing strategy for techniques and approaches that work best for b2b outreach
The problem with SMB marketing teams lies in the fact that they're often basing their B2B outreach based on B2C methods, techniques and approaches. Sure, a sale is a sale and a customer is a customer, yet, not every sale is made the same, nor is every customer.
With that in mind, if you aim to reach the peak of your productivity, you need to learn how to adjust your outreach to B2B. Here are six methods that are supposed to work.
---
---
1. B2B content
Content marketing is something that most businesses are engaging in already; however, with a couple of slight adjustments, you can adjust your content to a B2B approach much easier.
Storytelling is often seen as a sign of both professionalism and efficiency, which is why finding a motivating storyteller might end up being a winning combination for your SMB. This holds true regardless of the format of the content, seeing as how a great content writer may be as useful as a great orator for your podcast or video. All in all, unless you're 100 percent sure that you can deliver on this front, you should look for someone to take this role on your marketing team.
2. Ideal customer profile
One mistake that a lot of marketers make is believing that customer profiling is something that you do exclusively in B2C, whereas there's no rational explanation as to why this would be the case. What you have to do, however, is adjust your metrics a bit.
For instance, you're now looking at the revenue size, employee count, organization's structure, the type of product sold and the goals of the company. Adding their values and mission to the list can also be quite helpful.
3. Multilingual customer support
The first thing you need to understand here is the importance of including a customer chat to your website. The reason why this idea is so popular is due to the fact that it eliminates one of your customers' greatest customer support-related fears – the fear of being put on hold. However, you need to be sensitive towards the idea that not all of your audience has English as their mother tongue. This is especially important for businesses who, eventually, plan an expansion to the global market. Needless to say, multilingual chat helps boost your sales by quite the margin.
4. Clear next step
A customer lifecycle is a concept according to which a person passes through several stages before actually becoming a paying customer. Same goes with organizations, as well. Nonetheless, in order for this to work, you need to guide your team every step of the way.
An organization or the professional in charge of their decision-making process needs to know what comes next. They need to know when you will contact them, when is the next meeting and much, much more. If you leave them to wonder when you'll get in touch with them or what's the next thing you have in store for them, you might have already lost them.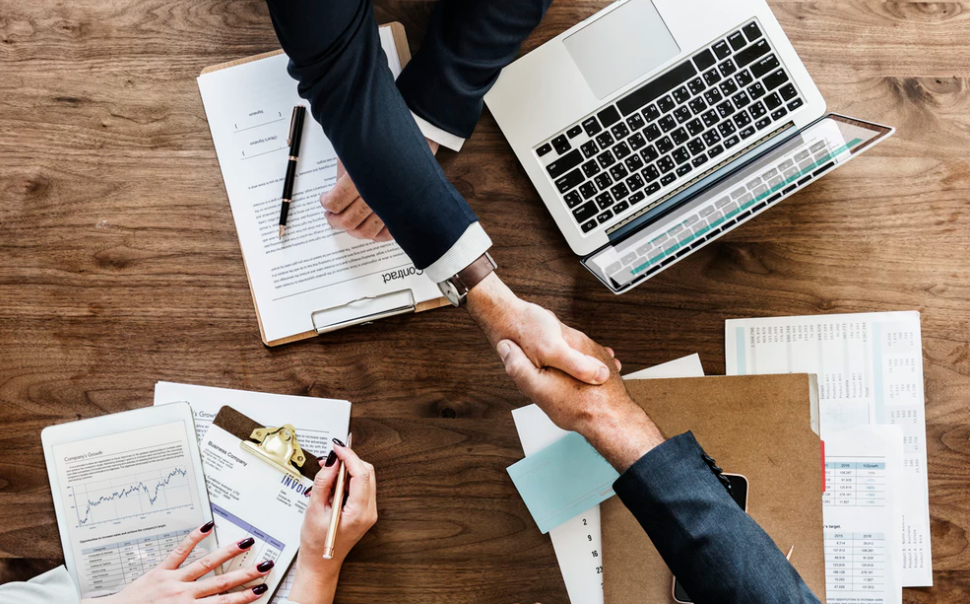 5. Upselling and cross-selling
The next two tactics are widely used in the business world in order to significantly boost one's revenue. First, we're talking about the art of upselling, which relies on you being able to include an additional offer into the mix, usually one improving the value of the purchase that they've just made.
This is a great hack, due to the fact that the other party is already a paying customer. Also, due to the fact that this second purchase is usually a lot less valuable (cost-wise) than the first one, upselling doesn't take that much convincing. Same goes for cross-selling which is a scenario in which you offer them something different, yet, related to the first product.
6. Case studies
One of the biggest differences between B2B and B2C outreach lies in the fact that the first one is a bit more data-driven. This gives you an opportunity to leverage this data in your favor by making a case study. By doing this, you're offering your audience something tangible to cling on to, not just asking them to trust in the superiority of your offer or your service. Remember that case studies are used in 73 percent of all B2B purchase decisions, which is a figure that you simply can't neglect or ignore.
Conclusion
The reason why these tricks are so efficient is due to the fact that they don't require much investment in terms of effort and resources. Moreover, it's easy to integrate them all into your marketing strategy, seeing as how they aren't mutually exclusive. If anything, they often work to each other's benefit.
---
---
The following two tabs change content below.

Dan Radak is a web hosting security professional with ten years of experience. He is currently working with a number of companies in the field of online security, closely collaborating with a couple of e-commerce companies. He is also a coauthor on several technology websites and regular contributor to
Technivorz
.

Latest posts by Dan Radak (see all)