---
---
Improve sales opportunities by using some of the latest trends in technology with these low-cost, money-saving communication tools and services that boost productivity for your growing small business
Work smarter, not harder, right? Tough business environments require adopting new ways of working that boost your productivity, save you money and ultimately increase sales for your company. When leveraged correctly, communications technology can really make a difference in helping many small businesses maintain a competitive edge and cultivate new sales opportunities for their business.
Today's communications technology tools and resources are not only affordable for small businesses to leverage, but they are easier than ever to implement quickly to produce results in the form of savings, improved productivity and increased sales potential. Staying ahead of the curve with the technological revolution means jumping onboard new technology trends for businesses before your business is in catch-up mode with technology and your sales pipeline.
Using Communication Technology Tools to Generate More Sales Opportunities
Many communications technology resources and services can have a dual purpose that includes generating more sales opportunities for your business. While these tools may solve a business communication problem or save money in other ways, they can also be leveraged from a sales standpoint – either generating sales directly or assisting in the sales process.
Expand on customer communications with social media technology tools.
Communication with potential customers has never been easier – or cheaper – with the availability of social media technology. But social media is more than a communication tool – it's also a great resource to develop and nurture sales opportunities for your business.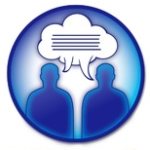 If you are marketing B2C (business to consumer), then setting up a page on Facebook is one of the best low-cost ways to communicate to customers and influence engagement with your business. For B2B (business to business) marketing, a presence and professional group on LinkedIn will help you leverage and develop a strong network of professionals in your industry niche that can lead to new sales opportunities. And of course, ongoing promotional communication with Twitter is fast, easy and free to conduct. All can be used to promote sales offers, encourage customer loyalty and contribute to your company's sales pipeline.
While social media is essentially free, there are also new technology tools and resources designed to help you manage and maximize your social media presence. Need help maximizing the potential with your Twitter followers? Tools like HootSuite can help you organize, filter and schedule posts for your Twitter following (and multiple other social media accounts) so that you can maximize interaction with the Twitter followers most important to your business.
Stay connected with customers using Android or iPhone technology apps.
There is no question that the smart phone application technology trend is growing and not going away anytime soon. Developing a free application for Android or iPhone can help drive sales and interaction with your business. For example, many restaurant chains have released mobile ordering apps that enable customers to find a restaurant location and place an order so that it is ready and waiting upon arrival.
Other companies are taking advantage of text messaging to communicate to customers and keep them updated on special offers while on the go. Companies like Clickatell for mobile messaging provide businesses with tools to conduct bulk mobile text messaging to drive sales.
Grow your sales staff by adding more office phone lines with cheap VoIP phone service.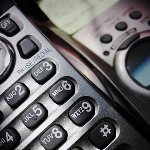 Multiple phone lines can get expensive, but are necessary for multiple sales reps. Low-cost VoIP (voice over internet protocol) services like Magic Jack phone systems save money by tapping into your internet for phone service. For only $19.99 a year, small businesses can easily add an extra phone line for business calls and get free long distance in the U.S. and Canada. This means the ability to easily add more sales lines for staff to ramp up your sales productivity. If you do business globally, check out services like Vonage that offer global phone service for a low monthly fee.
To really ramp up your sales productivity, communications technology tools like RingCentral Office that can keep sales professionals connected to the office wherever they are through a complete hosted phone and fax system that combines a virtual PBX and VoIP phone service with unlimited calling and full-featured IP phones.
Skip expensive travel by choosing productive virtual face-to-face meetings with Internet video communications.
Online services like Skype video conferencing are becoming increasing popular for businesses to conduct free face-to-face meetings over the internet. This powerful internet video conferencing tool can help build more personal relationships with clients by having more face-to-face communications. There are also other services like GoToMeeting or GoToWebinar that can help you eliminate costly travel expenses and by creating virtual face-to-face meetings with up to 10 attendees or host webinar events for up to 1,000 attendees. And in the business world, more meetings typically equates to more sales.
Be sure to check out our Communications and VoIP Tools Directory for more communications tool ideas and resources.


---
---
The following two tabs change content below.
Latest posts by Diane Seltzer (see all)