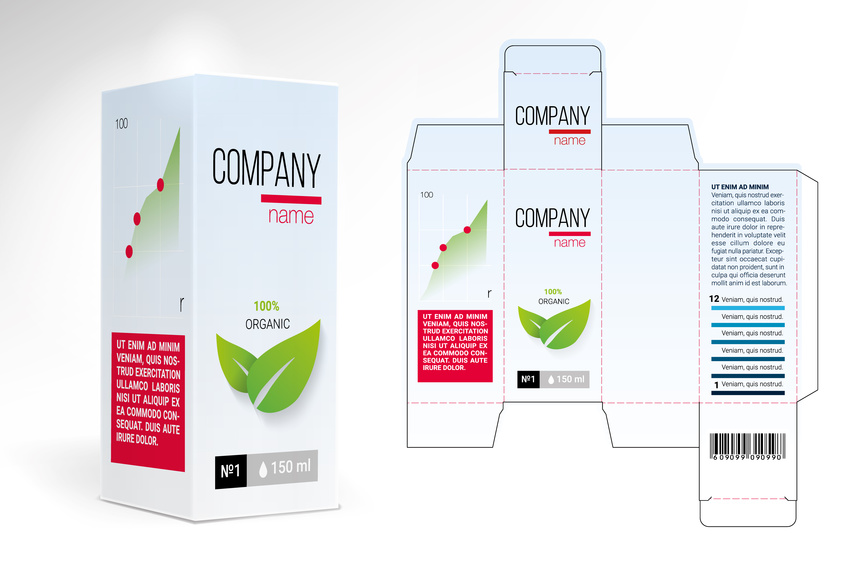 Retail product label printing starts with a good initial art design concept that meets your marketing objectives and attracts customers in final product placement
First impressions matter, and this is especially true when selling a product in a retail setting. When a potential customer walks by, you want to communicate a visual message in a matter of seconds.
While two-thirds of customers often read labels to check for nutritional content, you want to reach beyond an informational level. You want to speak to their emotions as well. And this all starts with choosing the perfect custom label design.
A recent Harris Poll found that fully 85% of shoppers reported that their purchase decisions are informed by the custom labels and product packages they see while shopping. To make a great, eye-catching label, it's important to remember that label design has its own set of best practices. So, custom beverage labels will require different techniques to design than a promotional poster.
The following are some tips to help you design eye-catching art for your labels.
---
---
Find the right design program.
Not every design program is created equal. You want to use software that supports vector art, as this is a common label design format. Adobe Illustrator and InDesign are common options, and some artists even use Photoshop. Talk to your label printing company about what design programs they recommend.
Design in layers.
The key to an engaging label is to layer text and images in a tactful way. You want to bring the eye to the right message. For custom beverage labels, for example, you want the main text to stand out and be supported by an interesting design around or behind the text. Get creative.
Use minimalism purposefully.
Minimalism is a trend in the label design industry, but it might not work for every company. If you choose to implement this, make sure it supports the message you want to send and remains on-brand.
Test before you print.
Before you print thousands of copies of your label, test the image. Be sure that any images are high res, the text is visible, and it is shaped the way you want it. This might take several different steps, as you will likely need to revise the image multiple times.
Adhesive label printing is just as important as any other aspect of your marketing. This image is the most direct connection between your company and the consumer, so you want to send the right message. Through this process, be sure to work closely with your label printing company to ensure the most accurate results possible.
---
---
The following two tabs change content below.

Valerie M. is a writer from Upstate New York. She received her Bachelor's degree in Journalism from The State University of New York at Fredonia in 2016 and is currently working at a digital marketing agency where she writes blog posts for a variety of small businesses all over the country. Valerie enjoys writing about music, animals, nature, and traveling.

Latest posts by Valerie M. (see all)