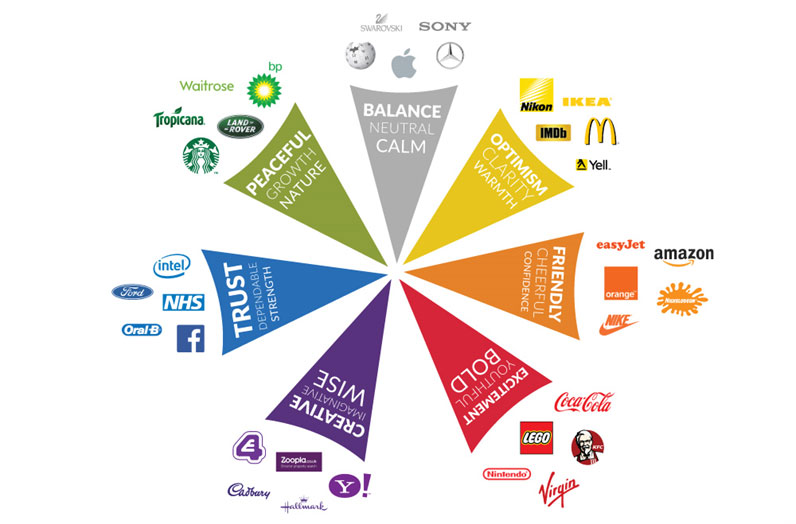 Choosing the right brand colour that reflects the right personality and actions can impact your small business
Colour plays a vital role in marketing. When designing the branding and logo of your company, the choice of colours is a crucial element.
According to the study Exciting Red and Competent Blue, this confirms that purchasing intent is greatly affected by colours due to the impact they have on how a brand is perceived. This means that colours influence how consumers view the "personality" of the brand in question. This therefore plays a central role in creative brand development.
---
---
Choosing the Right Brand Colours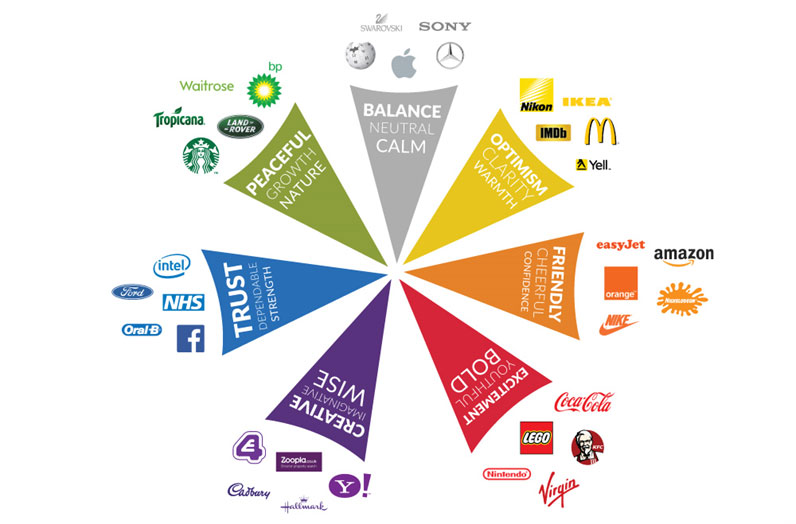 This chart shows what each colour communicates the personality of brands.
When it comes to picking the right colours, this needs to reflect you as a business – different colours work for different products.
Colour is one of the first things your target audience sees and can play a significant role in consumer behaviour. If the colour choice is poor, then your product or brand is somewhat destined to fail.
Many of the world's most recognisable brands use colours as a part of their visual identity and brand recognition, just think of Cadbury, Virgin or Starbucks, what colours do you instantly associate with them?
Colours act as a great brand identifier and is important that you get right in the creative stage. Brands that use intense colours are often chosen to make the target audience feel more energetic.
Impact on Conversions
Do colours matter? A study by Hubspot assessed the relationship between colours and conversion. For the following conversion page below, they used two colours: green and red to assess whether the colours would impact on the result.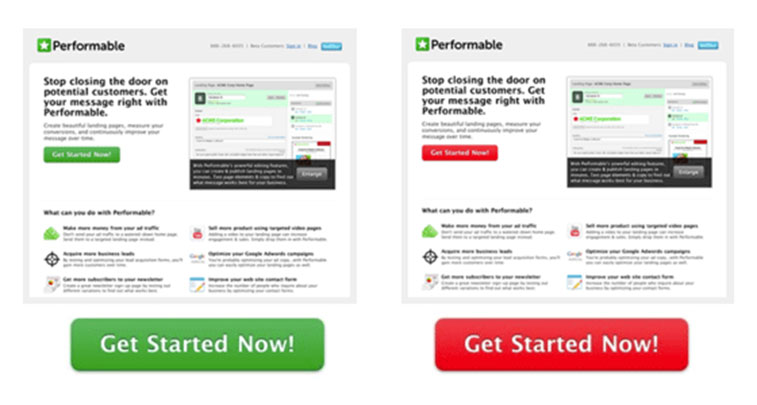 They found that the button change to red boosted conversions by 21%, meaning more people clicked on the red button than on the green button. Everything else on the pages was the same, so it was only the colour that made this difference.
This shows the power of colours and the impact on conversions. Certain colours may stimulate action, therefore ensure you do a range of A/B testing before choosing a specific colour to represent your brand.
To get started here are some key questions to ask yourself:
What are your brand's values? What colours are associated with this?
What colours do your competitors use?
What is your brand personality? Is there a colour that represents this well?
Colours is a form of non-verbal communication, they have the ability to affect our moods and feelings, so by making sure you choose the appropriate colours this will have an underlying effect on your brand.
---
---
The following two tabs change content below.

Working across various B2B and B2C businesses, Victoria specialises in digital marketing and SEO, working towards brand engagement and lead generation. She currently works at
Speed Agency
and help clients in solving their digital marketing problems.

Latest posts by Victoria Ward (see all)