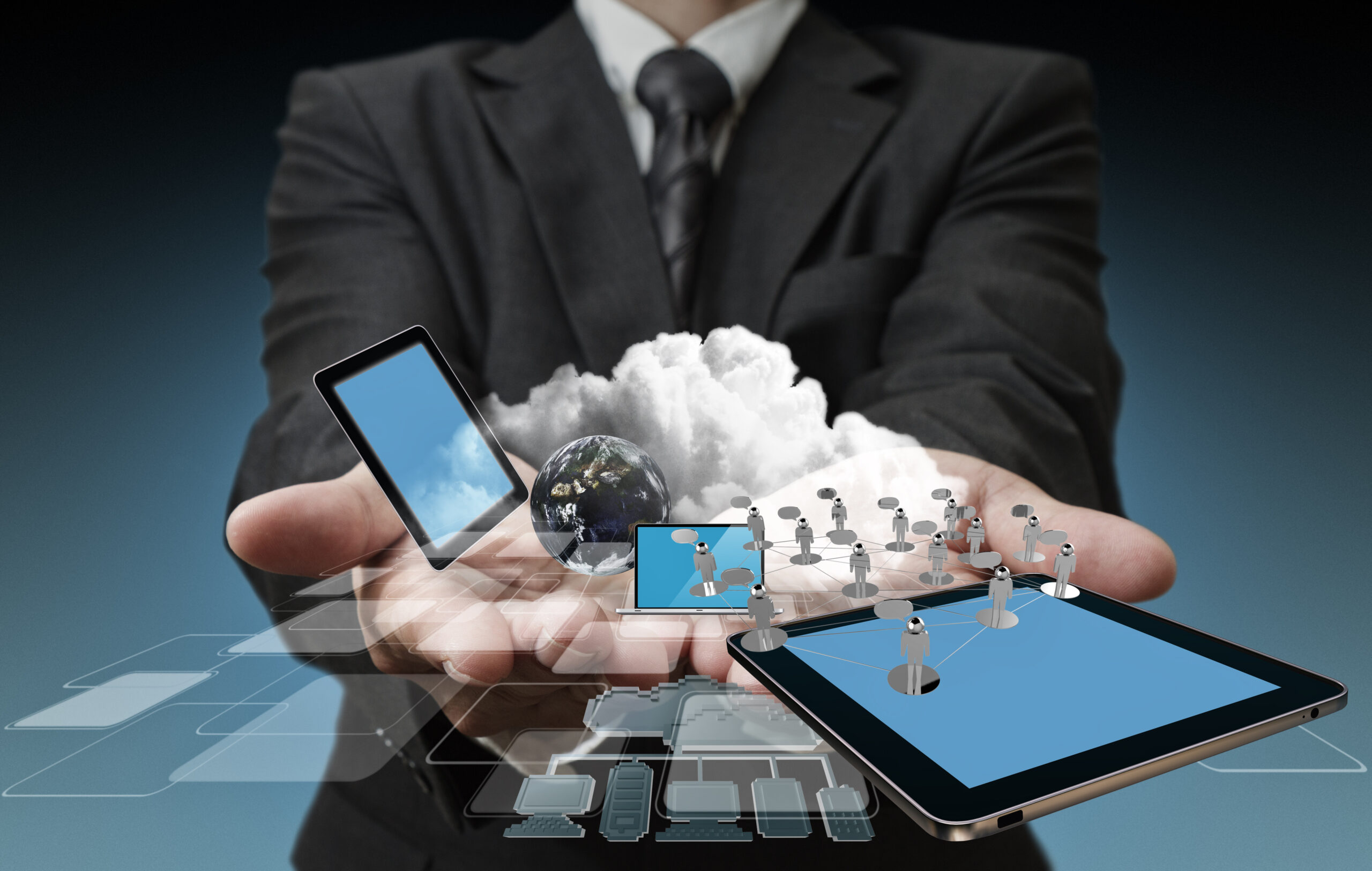 In today's digital age, information technology (IT) is the backbone of any small business that wants to remain competitive and successful. In 2022, there were over 5 million new small businesses started in 2022, according to the Census Bureau. Ensuring you're using your IT budget effectively is essential. Here's how you should prioritize your IT budget for your business.
---
---
1. Hardware and Infrastructure Upgrades
Ensuring your business has up-to-date hardware is fundamental for optimal performance. Regularly update or replace aging computers, servers, and network equipment. Hardware upgrades can improve speed, security, and reliability and ensure productivity. In fact, about 70% of IT decision-makers believe that office print capabilities are essential now and will remain essential through 2025. It's important to continually assess this technology so you're maximizing its potential benefits.
2. Cybersecurity Protection
Did you know that in 2022, about 66% of small business owners reported that they experienced a cybersecurity breach? Cybersecurity threats are on the rise, making it essential for small business owner to allocate a portion of their IT budget to safeguard sensitive information. Invest in antivirus software, firewalls, and intrusion detection systems to protect against malware and cyber-attacks. Additionally, consider investing in employee IT security training. Cybersecurity requires that everyone is on board with safe online practices.
3. Cloud Services and Data Backup
Cloud services offer a small business scalability, flexibility, and cost-efficiency. Consider migrating some or all of your operations to the cloud. Cloud-based solutions can streamline processes, reduce the need for on-site hardware, and provide remote access to data and applications. Invest in a robust data backup and recovery solution. It's essential that you have an IT disaster recovery plan in place for your business to ensure business continuity.
4. Software Licenses and Updates
Maintaining up-to-date software is essential for security, functionality, and compliance. Software licensing isn't free, but it's an important IT investment. Allocate a portion of your IT budget to software licenses and updates. This includes operating systems, productivity software, and industry-specific applications. Consider software-as-a-service (SaaS) options, which provide access to the latest software versions without the need for large upfront investments. Subscription-based options can grow with your business and save you money.
5. IT Support and Managed Services
As a small business owner, having an in-house IT team may be prohibitive. However, you still need IT services. Outsourcing your IT needs can be an affordable option. Managed IT service providers can handle routine maintenance, troubleshooting, and technology upgrades. Having a dedicated IT support team ensures quick resolution of issues and minimizes downtime, allowing your employees to focus on core business activities.
6. Website Development and Maintenance
Building a positive and strong online presence is essential for any business. Budget for website development and maintenance management. A professional, user-friendly website can help you reach a broader audience and compete effectively in the digital marketplace. Regularly update and optimize your website to ensure it remains secure and performs well across various devices and browsers.
7. E-commerce and Payment Solutions
If your business operates online or accepts digital payments, you need a reliable online payment system. These systems should be secure, user-friendly, and capable of handling various payment methods. Investing in the right e-commerce platform can improve the customer experience, while secure payment processing protects your business and customers from fraud. You should budget for reliable payment solutions.
8. Analytics and Business Intelligence Tools
Every small business should base its next move on hard evidence gained from data-driven facts. Analytics and business intelligence tools help you collect, analyze, and visualize data to make informed decisions. These insights can inform strategic decisions and identify areas for improvement. Implementing analytics tools can also help you track key performance indicators (KPIs), customer behavior, and market trends.
Deciding how to spend your IT budget is a major decision for your small business. The right choices, however, will help you grow your company both financially and in size. Learn more about how to invest in IT for your small business today.
---
---
The following two tabs change content below.

Valerie M. is a writer from Upstate New York. She received her Bachelor's degree in Journalism from The State University of New York at Fredonia in 2016 and is currently working at a digital marketing agency where she writes blog posts for a variety of small businesses all over the country. Valerie enjoys writing about music, animals, nature, and traveling.

Latest posts by Valerie M. (see all)