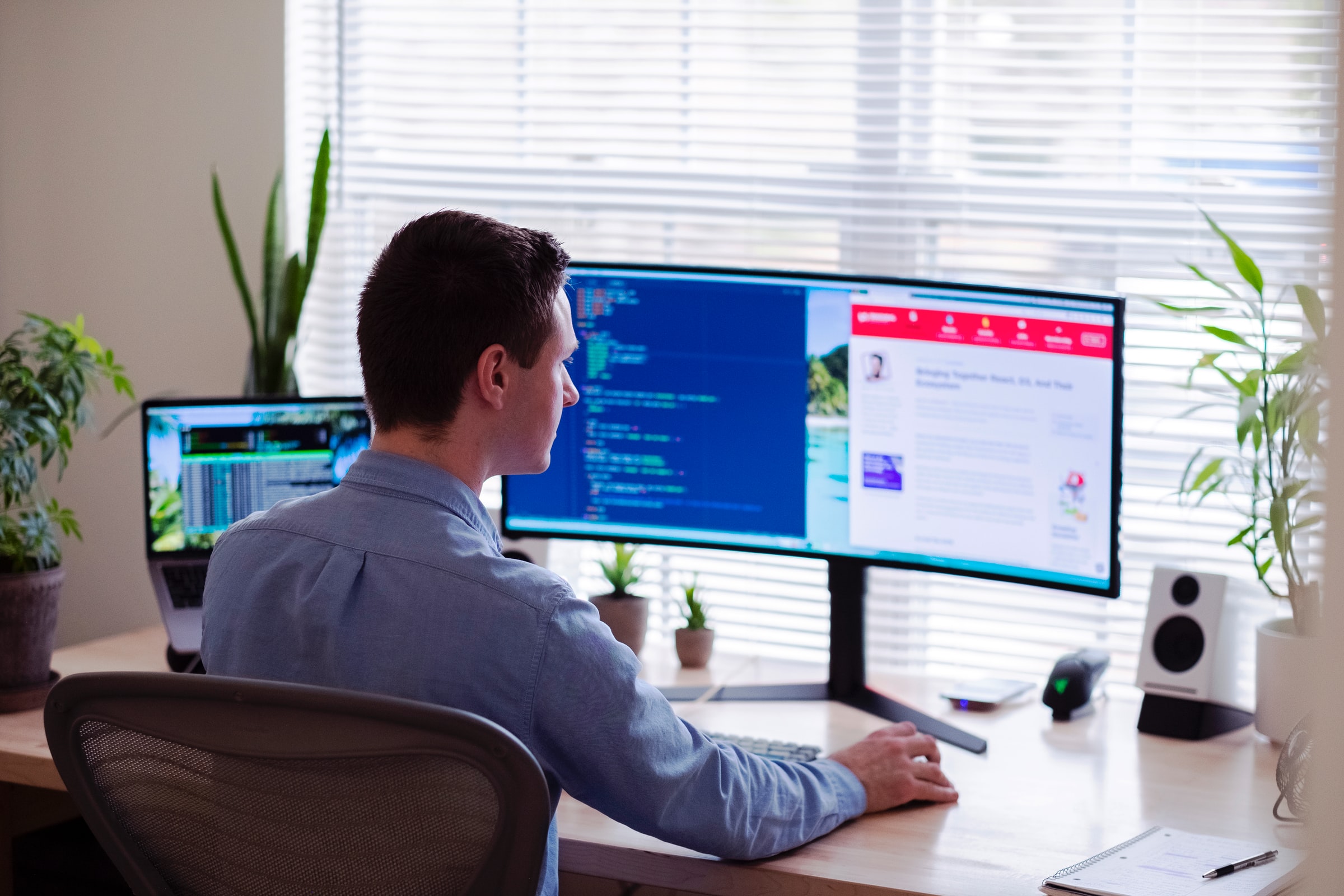 Let us introduce website traffic, in which allows you to generate more leads and build robust relationships with potential customers.
Websites have become essential for businesses in the digital world of today. They make it easier to communicate with current and prospective customers. Websites are also integral to marketing since they are the perfect place to send out crucial business information. A website is an undoubted ingredient for business success.
However, it is not enough to have a dead website that no one visits. Website traffic increases the chances of conversion and sales. More traffic allows you to generate more leads and build robust relationships with potential customers. Increased website traffic equals more money and more opportunities for growth and expansion.
Here are the best techniques for improving traffic to your website:
---
---
Do keyword research
You draw more people to your site when you provide relevant information that they forage for online. But how do you know what people search for on the internet? The simple answer is keyword research.
Keyword research helps you know the exact words people type on their search bar when looking for offerings similar to yours. There are tools at your disposal like Moz, Ahref, and SEMrush that will come in handy as you conduct your keyword research. Once you identify the keywords, use them naturally through your content. Stuffing your content with keywords only detracts from the quality of your content.
Alternatively, you could consider hiring an SEO agency to shed some light on how to use
keywords and the best SEO optimization tips for your website. They can perform audits
to see what issues in your website are scaring away potential traffic.
Create educative, authoritative, and memorable content
When customers visit your site, they do it because they expect there is something in it for them. Make their time on your site worthwhile to keep them coming back for more, increasing your website traffic. Do not just post any content. Ensure that everything on your site is educative, memorable, and stands out.
Provide in-depth answers and solutions to your current and potential customers on your site through your content. Churn out quality content regularly. That way, your visitors will have something new and authoritative waiting for them when they log into your website. Putting effort and intentionality into your content should improve your website traffic.
Write guest posts and invite others to guest blog on your site
When you write blogs for other sites, you have a higher chance of generating backlinks and increasing referral traffic, which, in turn, boosts your ranking on search engine result pages. Find websites in your industry and pitch to them. Be sure to only associate with blogs whose content quality is high. Check their domain authority and their guest posting guidelines. That way, you can be sure that you are guest blogging for a website that will benefit yours in the long run.
Consider inviting others to blog on your site. A fresh perspective will create diversity that can attract an audience you would never have reached with your content. Also, the guest blogger can share the article on their networks, bringing new readers to your site. Ensure your guest posts are original and high quality to establish yourself as an authoritative thought leader in your field. Or, you can also consider buying backlinks for effective and fast results. Nevertheless, make sure to understand Google algorithms and follow legitimate practices.
Encourage customers to leave reviews
Customers trust products and services with a stamp of approval from people who have interacted with them. That makes testimonials and reviews essential for boosting website traffic. Potential customers will look at reviews before deciding if a product or page is worth their time or money. Moreover, testimonials play a huge role in local search rankings and boosting referral and organic traffic. If you have positive reviews, your page has a better chance of ranking higher in SERPs.
Create your profile and submit your company information. Get listed on review sites for your industry. People trust the review sites and will visit your website if it has positive reviews. They will also not hesitate to convert because they trust the reviews. Make it possible for users to leave reviews and identify ways to increase google reviews to draw more traffic to your site. Resist the urge to buy fake reviews. Those can harm your credibility and negatively impact your website traffic.
Optimise your page speed
No one wants to wait for ages for a website that will not load in time. Not when they can go to other sites with similar offerings but better loading speeds. A slow loading site means a sky-high bouncing rate. And people will not want to come back if they associate your page with slow speeds. That reduces your website traffic.
Also, speed is a ranking factor for search engines. If your page speed is slow, you will rank lower, reducing the chances of people bumping into your site. Optimise your web pages technically as much as possible. Use Google's PageSpeed Insights tool to see how your site performs. You can also get suggestions for improving your web vitals.
Optimise for mobile-friendliness
People no longer need to browse on their computers because smartphone technology has come a long way. Phones can now do almost everything that computers used to do. And because they are easier to carry, most people opt to scroll the internet on their phones. If your site is not responsive, you will be locking out a huge chunk of the potential traffic to your website. You are unintentionally telling people to look elsewhere. Optimise your site for mobile-friendliness to ensure that your website is accessible to people across a range of devices.
Invest in advertising
Advertising does a neat job of increasing website traffic. Have a budget and invest some money into advertising for your website. You could use social media and display ads or paid searches to get people to visit your site. It is best to focus on a single campaign and ad groups. Have metrics for measuring the return on investment to know if it is worth it. Advertising gets the word out about your business, increasing website traffic and potential conversions.
Wrapping up
Your splendid website and offerings mean nothing if people are not lining up to savor them. Website traffic is an essential element of business success. It is worth doing everything in your power to increase website traffic. The techniques above are excellent for getting more people to visit your website.
---
---
The following two tabs change content below.

Editorial Staff
This article was written by SBMarketingTools.com editorial staff.

Latest posts by Editorial Staff (see all)