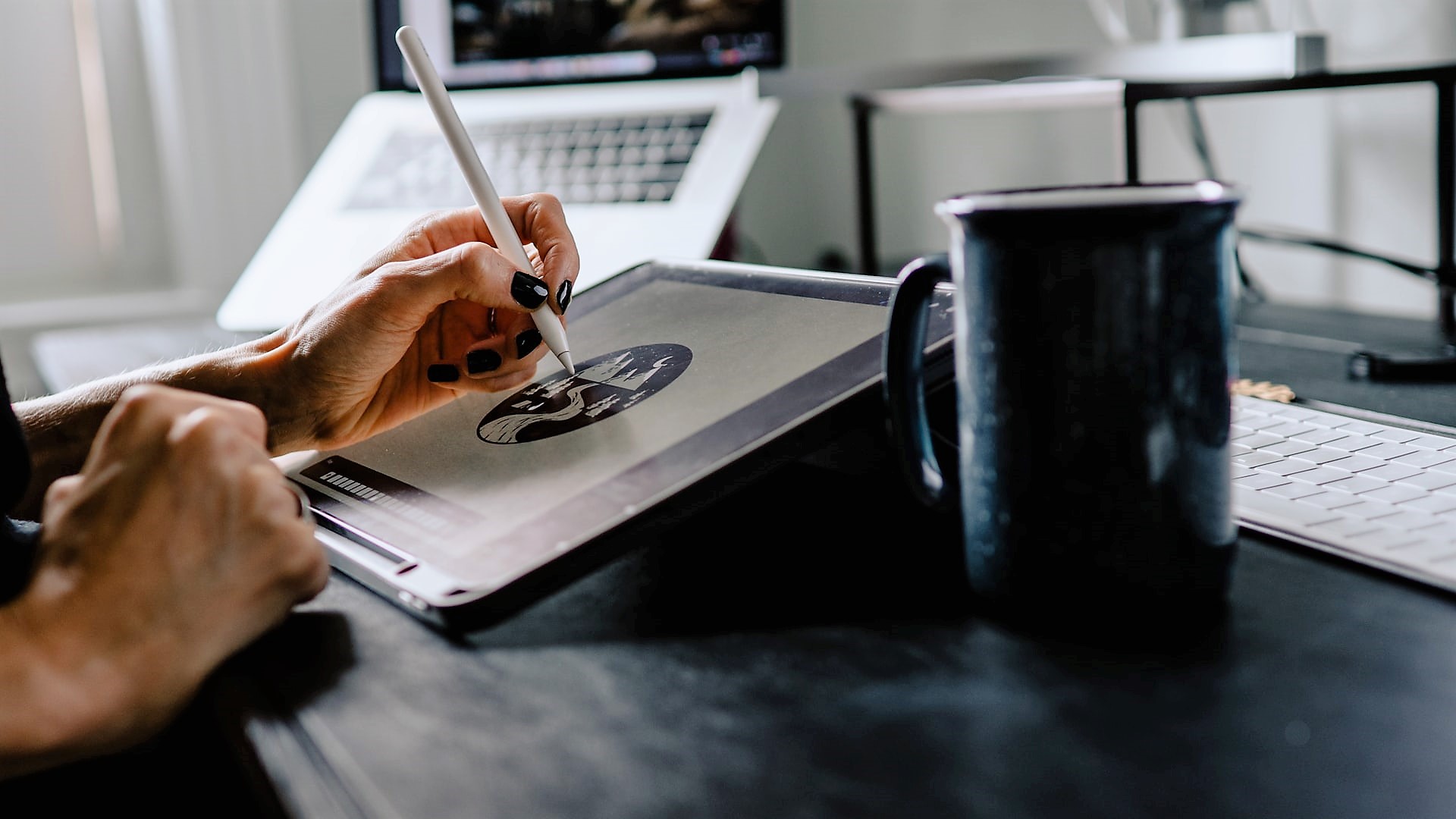 From design inspiration to font, colors and to logo creation tools, here's everything you need to know about creating the best business logo design
In life, it's essential to make an excellent first impression; in business, it's vital. You've two options when designing your business logo.
1. Design a business logo.
2. Design a standout business logo.
Option two is the one you want. And rather than talking about how a logo's the magic bean in your branding. The visual element that connects your website, blog, YouTube videos, social media accounts, and marketing campaigns together.
Enabling viewers to recognize your brand instantly. And it is all of those things.
I'll jump straight in and tell you how to design a standout business logo.
---
---
1. Research your brand and industry
Have you ever booked a hotel online without first looking at reviews? Probably not, right?
We live in research before action world, and designing your business logo is no different.
There are specific design elements that work for your industry; take a quick look at your competitors, and you'll see certain practices repeated. But you're not only looking for the colors, fonts, shapes, and logotypes that suit your industry; you're also ensuring you don't create a business logo that's similar to a competitor.
The takeaway from industry research is discovering what works and then creating an original logo that stands out, identifies your brand, and resonates with your target audience.
Let's talk about your audience next.
2. Think about your audience
Any business can sell a product, but it's the brands that connect with their audience's emotions that go on to dominate their industry. And as your logo's often the first visual people have of your brand, your logo must connect and engage with your viewer's emotions at first sight.
The product or service you're providing has a target audience, and as with every demographic of society, specific colors, fonts, and shapes resonate with them. Audience demographics include information like age, gender, education, profession, family status, location ETC.
Think of who your primary audience is; are they male or female, young or old? And the service or product your brand's providing, is serious or fun, tech or outdoorsy? When you know your audience, you'll find the right logo design elements to engage their emotions, encouraging them to click on your brand.
3. Don't overcomplicate
It's the simple things in life, right? And there's nothing more pleasing to the eye than a simply designed logo that says all that needs to be said.
Overly complicated logos fail on several fronts. For example, if there's too much detail in your icon, your logo won't scale with clarity; while it may look good on your website, it won't be usable for your Google listing or social media avatar. And if viewers have difficulty reading your chosen typography, they'll quickly look away.
However, here's the thing, creating a simple on-brand powerful logo can be a complicated task; it's why companies pay vast sums to design agencies. But you can do the same; simply use eligible fonts, an uncluttered icon, and no more than two colors.
4. Get inspired
Inspiration's a beautiful thing, it can give us the drive and determination we need to do amazing things, and it can also help you design a standout business logo.
If you have a vague idea of how the logo will look, that's great; if not, don't worry, here are proven ways to find your logo design inspiration:
Check out your competition – Odds are the successful brands in your niche that have great logos.
Online inspiration – There are loads of websites dedicated to providing logo design inspiration. Like Dribble and Behance, Dribbble, Designspiration, and Logo Design Love ETC.
Social media platforms – Pinterest and Instagram have thousands of great ideas.
Color tools for inspiration – BrandColors, Adobe Color CC, Coolors, and Colour code are great for finding suitable color palettes.
Once you start finding ideas that inspire you, it's time to make a mood board and organize what you've got, and bring them together to begin creating your business logo.
5. Check different fonts, colors, images
Choosing fonts, colors, and images for your business logo isn't just about what looks good, suits your industry, and is scalable; it's also about how your target audience will perceive your logo and where you use it.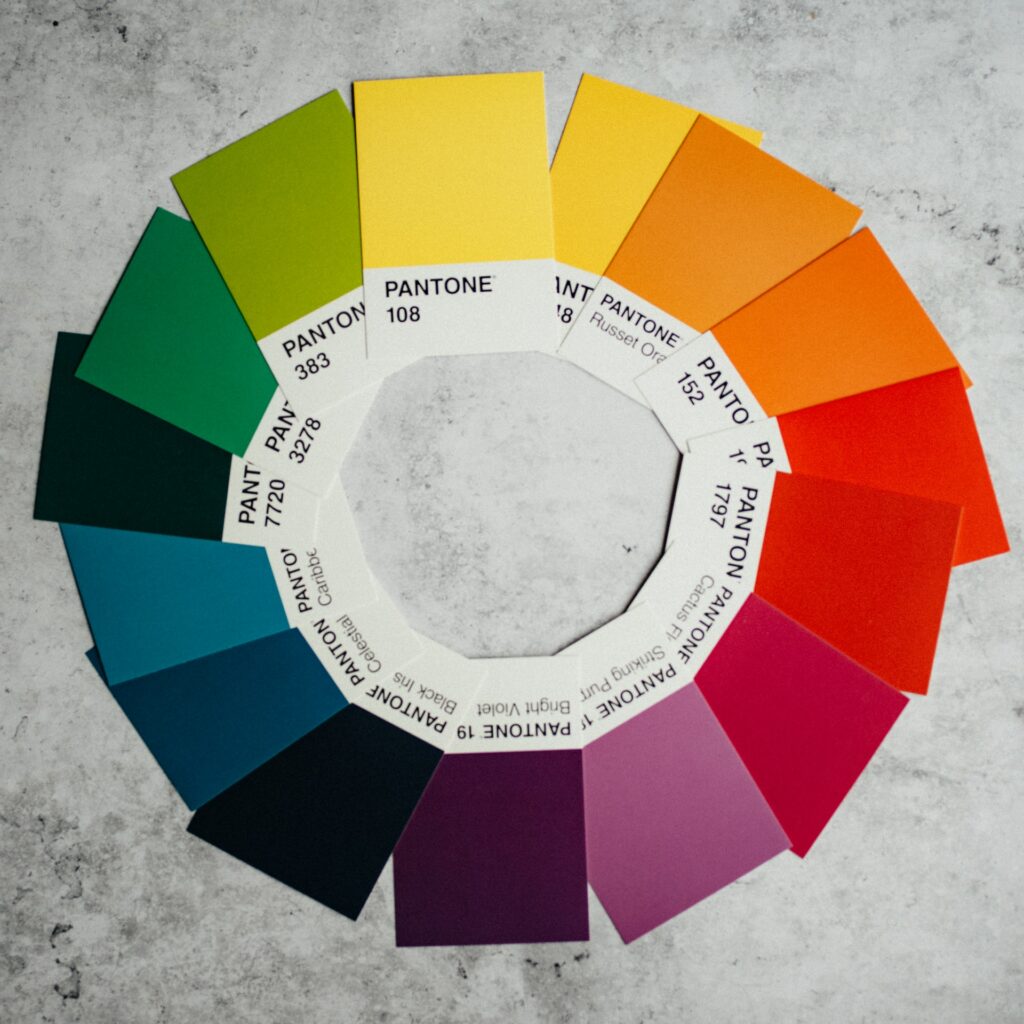 Logo colors:
Color connects with our emotions and can determine how we feel and relate to a brand. So much so 85% of people buy from a brand because of the color they use! And different colors are proven to evoke different emotions, meaning you must choose yours wisely.
So, what colors represent your brand? Are you a calm tone (green and blue) outfit or a warm (yellow, red, orange) type of brand? Or maybe a sophisticated (white, black, and grey) approach suits you more.
And again, look at your competitors as it's a good idea to stay within the color family that suits your niche. Most brands use 2-3 colors throughout their design strategy. One primary and two complimentary colors.
Logo fonts:
You've thousands of fonts to choose from, making it difficult to know where to start. But again, some fonts suit your niche and target audience and are a good fit for your brand's identity.
Every font communicates a different message; here are five of the most popular:
Serif fonts – Serif fonts are the ones with little feet on the edges, giving them a classic, timeless look.
Sans-serif fonts – Sans means without, and these serif fonts are without feet, giving them a clean, modern look, which works well across numerous mediums.
Script fonts – Script and handwritten fonts are full of personality and look elegant and formal.
Modern fonts – Modern fonts are popular with tech companies and an audience of a younger demographic.
Display fonts – Display fonts provide visual impact and are great for grabbing people's attention. They can be futuristic, funny, edgy, or playful.
Logo symbols:
Logos are words, and symbols are pictures (but logos are now accepted as the whole). Frequently businesses that start with a combination logo (word and image) reducing their logo to only a symbol as the brand becomes established. Examples being Apple, Nike, McDonald's, Pepsi, and Starbucks.
Symbols are an excellent way for ensuring people recognize your brand as they are often unique and memorable. Symbols can be abstract, geometric, literal, or pictorial. But whichever style you use, don't confuse your audience by making them overly complicated. And ensure your symbol matches the font in your logo, as a modern symbol and a vintage font would clash and appear unbalanced. Experiment with your symbol positioning to find the right balance; it could look best above your name or to the left or right.
6. Create your logo
You can create a logo for $5, but do you want a five-dollar logo representing your business?
Your logo is the face of your brand, what viewers come to relate to and associate with you. And while you can change your logo's look (all brands do at some point), you need to choose and apply the core elements now.
You've numerous options to create your logo, all offering different levels of services:
Online logo-making sites – check out some of the best logo maker sites and start experimenting. Some of these tools use AI machine learning technology to create custom logos based on your industry and brand requirements. Many also provide complete branding and social media campaign packages.
Freelance designers – You can hire a logo designer on numerous freelance websites. When using this option, ensure the designer can provide past projects, testimonials, experience in your industry, and vector files.
Design contests – You can crowdsource your logo design and receive ideas from hundreds of designers! Submit your design brief, set the price you want to pay, your deadline, your favorite designer, and sit back and wait!
Design agency – Design agencies can cost from $2000 – $10,000, but you get what you pay for. They'll know your industry and the design strategies that suit it, designing you a world-class logo.
7. Put your logo on every platform
Now's the time to see how your logo looks on your website, marketing material, and everywhere else you'll be using it, so you're sure it's perfect before showing it to the world.
Try it on an unpublished website, use it on your social media pages, print it on letterheads, and use software to create mockups to see how it looks on your branded merchandise. And always test it at different scales to ensure eligibility.
Remember, your logo needs to have the same impact everywhere you use it; keep testing and perfecting to ensure it's exactly what you need before committing.
Conclusion
Now you know how to design a standout business logo, you can create one that makes a positive and memorable first impression.
Remember to do your research, find inspiration, use fonts and colors that suit your brand's personality, see how it looks on all your platforms, and above all, keep it simple.
---
---
The following two tabs change content below.

Editorial Staff
This article was written by SBMarketingTools.com editorial staff.

Latest posts by Editorial Staff (see all)